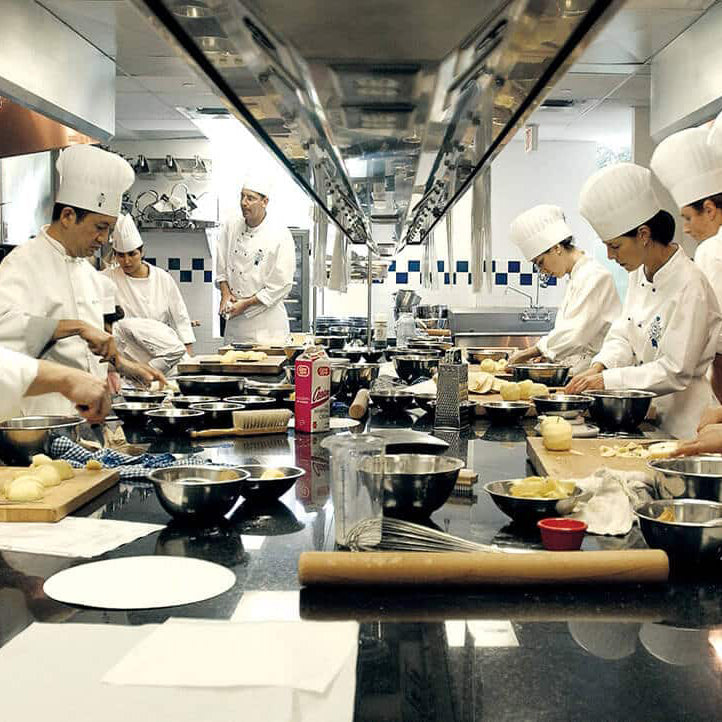 Set Your Dining With Customized Culinary Sets
One thing that calms the mind and soothes us is having meals with family. In the middle of the rush and hustle of our daily schedule, bonding with family over dinner is always looked forward to. However, the pleasure of enjoying food is incomplete without an exquisite dinner set because it elevates the aesthetic of your dining table. With elegant and appealing crockery, meals become even more unique, enjoyable, and enticing. And if these culinary sets are customized, then nothing can match it. 
A customized cutlery set is not something we cannot enjoy dinner without. However, it is always close to our hearts and makes us remember those beautiful moments. Therefore, if you have one, it is best. Suppose you don't have it and would like to get one, here we are for your help. 
This post lists beautiful customized dinner sets that you can use to serve your everyday meals, use a gift for a loved one or use for decoration with a touch of elegance.
Why use customized culinary sets?
When customised, anything, be it dinnerware, culinary set, or even for that matter, pillow, cushion covers, mugs, and so on, give us a different feel. If you have ever thought of getting customized dinnerware but rejected it, thinking it is only for the rich and famous, think again! 
Personalization is not for any particular segment of society. You can enduring images and get affordable personalized stainless steel, ceramic plates, and other dinnerware done. 
Shri And Sam - Stainless Steel Personalized Thali Set with Gold PVD Coating Nifty
Designed and customized by Sri and Sam, this stainless steel dinner set in silver and gold color is perfect for daily use and gifting purposes. Made from high-quality stainless steel, the thali set is an ideal choice for your dinner table, and it reflects your taste. The complete set has a shiny finish, and you can get it personalized by getting the engraving done. 
This thali set comes with a full plate, side plate, bowl, spoon, and glass. The name will be lasered on the thali and give it a unique touch. Also, it is food safe, durable, rust-free, and dishware friendly. However, you cannot use it in the microwave. 
Click on the link to buy this product: https://shriandsam.com/products/stainless-steel-personalised-thali-set-with-gold-pvd-coating-nifty-customised-name
Personalized Stainless Steel 24 PCS Cutlery Set 
Embrace the personalization on the 24 pc cutlery set done by Shri and Sam. The lush 24 PC cutlery set is ideal for six people, and it contains a snack spoon, dinner fork, and dinner knife. Furthermore, as each piece of cutlery will have the initials engraved, the set will become unique and exquisite. 
The set has a sandblasting coating that helps hold the piece in hand, made of high-quality stainless steel. The handle has a matt finish and is looks pleasant and stunning. So, what are you waiting for? Get your personalized cutlery set done from Shri and Sa, a brand you can trust. 
Click on the link to buy this product: https://shriandsam.com/products/24-pcs-cutlery-set-lush-customized-initials
Classic Essentials Stainless Steel Dinner Set
This 68 pieces of stainless steel set is carved with flower designs that add a fashionable touch to the kitchen and dining room decor. The dinner set feeds a table of six people and is perfect for practically any home.
The set contains six full plates, six half plates, six dessert plates, six Vegetable bowls, six chutney bowls, six baby spoons, six forks, six baby forks, six dessert spoons, six dessert spoons, three serving spoons, a rice tray, a rice server, three bowls with lids, and six glasses. Even after regular use, the utensils do not wear out or lose their natural sheen, offering a better eating experience for family and friends. 
Click on the link to buy this product: https://shriandsam.com/products/stainless-steel-72-pcs-dinner-set-6-people-majestic
These personalized dinner plates are dishwasher safe and commercially durable. You can pick from any of these and make a difference.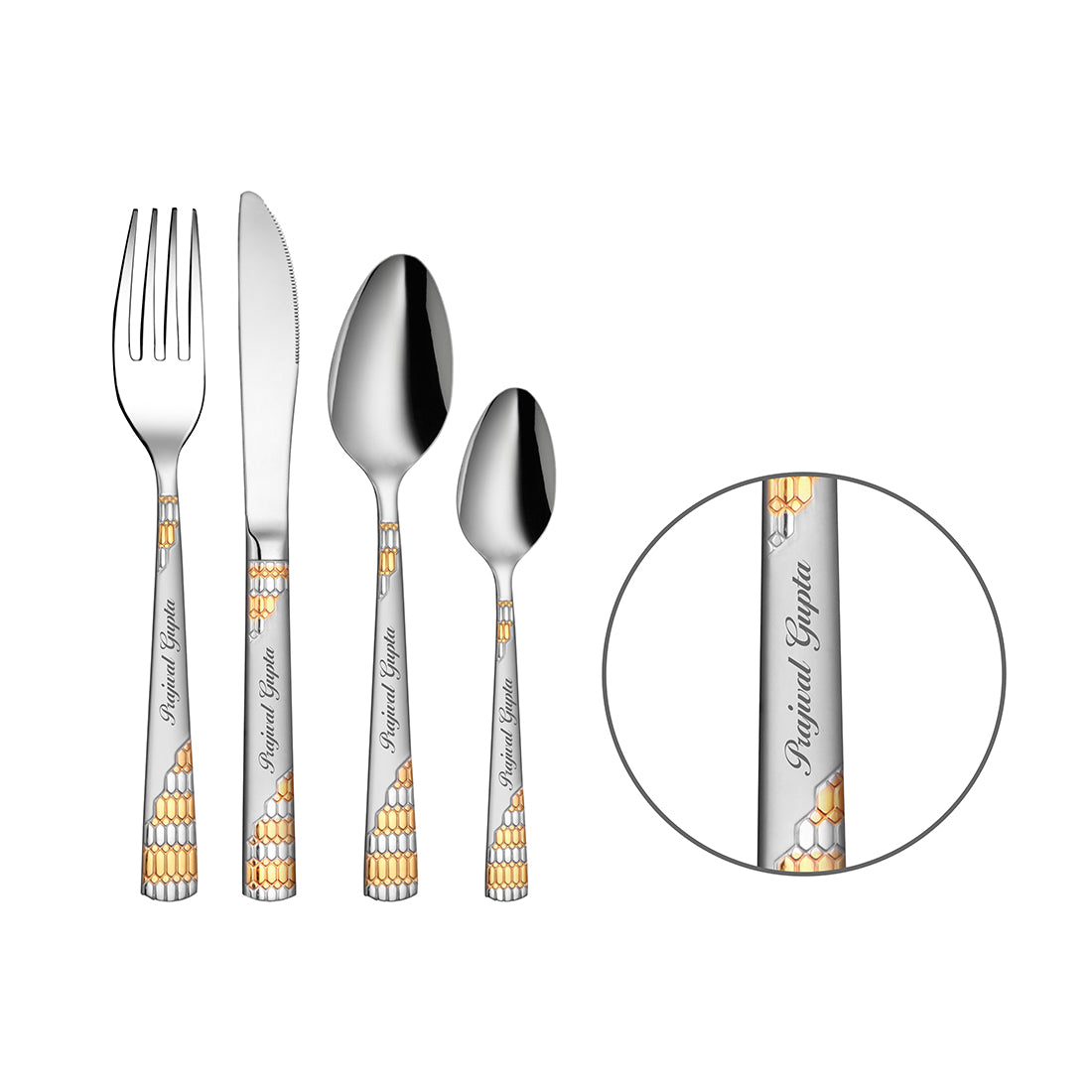 Kitchen Guide
When it comes to glassware, the more large containers — a coupe, a flute, a wineglass — appear to garner all the attention when it comes to glassware. However, a basic water glass that can be used ...
Read more