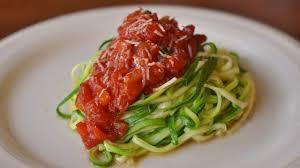 Zucchini Pasta
This one is a healthy pasta loved by all. This is a superb recipe that is easy and can be made quickly too. We are making it with tomato sauce.
 Course Main Course
 Cuisine Fusion
 Prep Time 10 minutes
 Cook Time 10 minutes
 Total Time 20 minutes
 Servings 1 people
Ingredients
For Zucchini Pasta
2 medium Zucchini

1/2 cup mushrooms 

(sliced)

1/4 tsp salt

1/4 tsp dry basil

For Tomato Sauce
2 cups tomatoes 

(finely chopped)

2 Tbsp olive oil

1/4 tsp dry basil

1/4 tsp dry oregano

1/8 tsp black pepper

1/2 tsp red chili flakes

1/2 tsp salt

2 tsp sugar

1/2 tsp corn starch
Method
Start by taking a sauce pan and then add some oil in it and then put it on medium flame. Put some oregano, red chili flakes and tomatoes, then cook it for some time.

Wisdom Sauce Pan and Fry Pan


Cook this until the tomatoes get mushy, then add salt in it and also add corn starch, then cook it for about 2 minutes, you will see the tomato water getting evaporated. Now take it off the stove and keep it aside.


Now  your zucchini, spiraling

 

them into noodles or you can get a readymade one and just boil it.

Belly Sauce Pan


Now take a sauce pan again and add some oil in it, put it on medium flame. Then, add mushrooms to it and then stir until the mushrooms turn brown. Then, add zucchini spirals in it. Add some salt and basil in it. Then fry it for about 2-3 minutes.

Sauce Pan


Serve zucchini pasta, top it with the sauce. It can be served with garlic bread or just buttered bread.

Glory Serving Bowls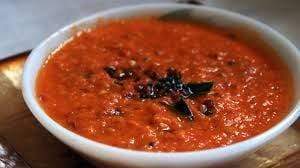 Recipes
This is a very special, quick and hot recipe, made using onions. Most south indian breakfasts are served with this chutney. It is mostly served with Idli, Dosa and it can be had with all types of o...
Read more
Recipes
Recipe Servings: 2Prep Time: 05 MinutesCook Time: 20 MinutesTotal Cook Time: 25 MinutesDifficulty Level: Medium Palak Patta Chaat is a healthy appetizer and is a great snack for evening tea. ...
Read more