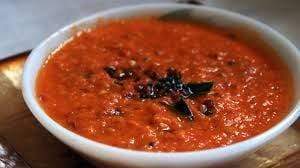 Onion chutney
This is a very special, quick and hot recipe, made using onions. Most south indian breakfasts are served with this chutney. It is mostly served with Idli, Dosa and it can be had with all types of other snacks like pakoras, or can be used with the main course.
 Course: Indian Main Course
Cuisine : South Indian
 Prep Time: 08 minutes
 Cook Time: 08 minutes
 Total Time: 15-16 minutes
 Servings 1 people
Ingredients (240 ml cup used)
1 cup onions

2 tbsps oil

3/4 to 1 tbsp bengal gram

chana dal

3/4 to 1 tbsp black gram

2 tbsps peanuts

2 cloves garlic

3 to 4 red chilies

1/2 tsp

jeera

1 tsp tamarind

1 tsp jaggery

1/2 tsp salt

1/2 cup water



Tempering

1 tbsp oil

1/4 tsp mustard

1/2 tsp urad dal

1/2 red chili

10 curry leaves

Pinch hing



How to



1. Start by taking all onions and peel them off, you can either chop them or cube them.

Ultimate Peeler Kitchen Tool




2. Now take half a cup water and add one tea spoon jaggery in it then add some tamarind in it. Tamarind might have impurities, so it is better to soak them.



3. Now take a pan and put it on medium flame with 2 tbsps oil in it. Now add urad dal, channa dal, peanuts and red chillies in it.

Caldera Fry Pan

4. Fry them until they are brown, then add some garlic in it and fry again.

 

5. Then add some jeera and curry paste in it, then fry again until you see the onions getting soft.

 

6. Now take the pan off the stove and keep it aside, store the mix in a jar.

 

7. Now take the tamarind mix again and mix it in this. Then add salt in it. While putting tamarind mix, do not forget to use a channi.


8. Now take a pan again and put it on medium flame with 2 tbsps oil in it. Then add urad dal, mustard and red chili in it. Then wait until the brown turns golden, then add hing and curry leaves in it. Then take it off the stove in about 3-4 minutes.


Rockline Deep Fry Pan

9. Now, pour this mi in the chutney.

 

10. Your Onion Chutney is ready to be served, you can serve it with idli, dosa and other snacks.

 

 
Recipes
Preparation Time: 05 minutes   Course: Non Veg. Appetizer   Servings: 2 people   Ingredients ½ Cup Drained Tuna Flakes 4 Tbsp. Mayonnaise 1 Tsp. Minced Onion 2 Slices White Bread 4 Sli...
Read more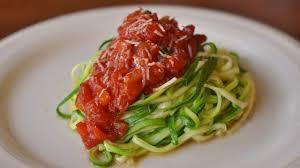 Recipes
This one is a healthy pasta loved by all. This is a superb recipe that is easy and can be made quickly too. We are making it with tomato sauce.  Course Main Course  Cuisine Fusion  Prep Time 10 ...
Read more