Palak Patta Chaat
Recipe Servings: 2
Prep Time: 05 Minutes
Cook Time: 20 Minutes
Total Cook Time: 25 Minutes
Difficulty Level: Medium



Palak Patta Chaat is a healthy appetizer and is a great snack for evening tea. Spinach leaves are coated with besan batter, deep fried, and then drizzled with curd, chutneys, and masalas.
Ingredients
1 Cup Besan

1 tsp Salt

1/2 tsp Ajwain

2 Cups Water

A pinch of Turmeric

7-8 Nos Palak leaves

4 Tbsp Curd

A pinch of Black salt

A pinch of Cumin

A pinch of Red chilli powder

2 tsp Onion, chopped

2 tsp Tomato, chopped

1 Green chilli

2 tsp Imli chutney

2 tsp Mint chutney

1 tsp Boondi

1 tsp Pomegranate

1 tsp Sev


How To: -
1. Start by taking a big mixing bowl and add a cup of besan in it then add salt-water and ajwain in it.


AntiSkid Mixing and Serving Bowl
2. Now whisk the mix, to make it smoother. Then add some water in it and then add turmeric, then mix again.

3.  Now take all the palak leaves and put them in the besan mix, cover them completely with besan, then take a frying pan and put it on medium flame with an inch of oil in it, once its hot, then put the palak patta in it one by one.


Linocut Triply Frying Pan
4. Now once the leaves are fried, take them out and keep them in a plate. Then pour some curd on it.


6 Pcs Nikki Side Plates

5. Now start garnishing that with chutneys and spices.

6. Add some salt, cumin seeds and red chili powder, then add some fine chopped onions, then also add tomatoes, green chillies and imli chtuney. Put all these things according to your taste.

7. Then take some bondi to garnish it on top and also some pomegranate and a bit of sev above everything. Your Palak Patta Chaat is ready to be served!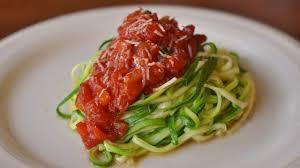 Recipes
This one is a healthy pasta loved by all. This is a superb recipe that is easy and can be made quickly too. We are making it with tomato sauce.  Course Main Course  Cuisine Fusion  Prep Time 10 ...
Read more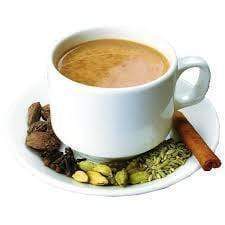 Recipes
Recipe Servings: 1Prep Time: 05 Minutes Cook Time: 10 MinutesTotal Cook Time: 15 Minute One of the basics in an Indian household, Masala tea is famous all over India. Weather its morning or ...
Read more