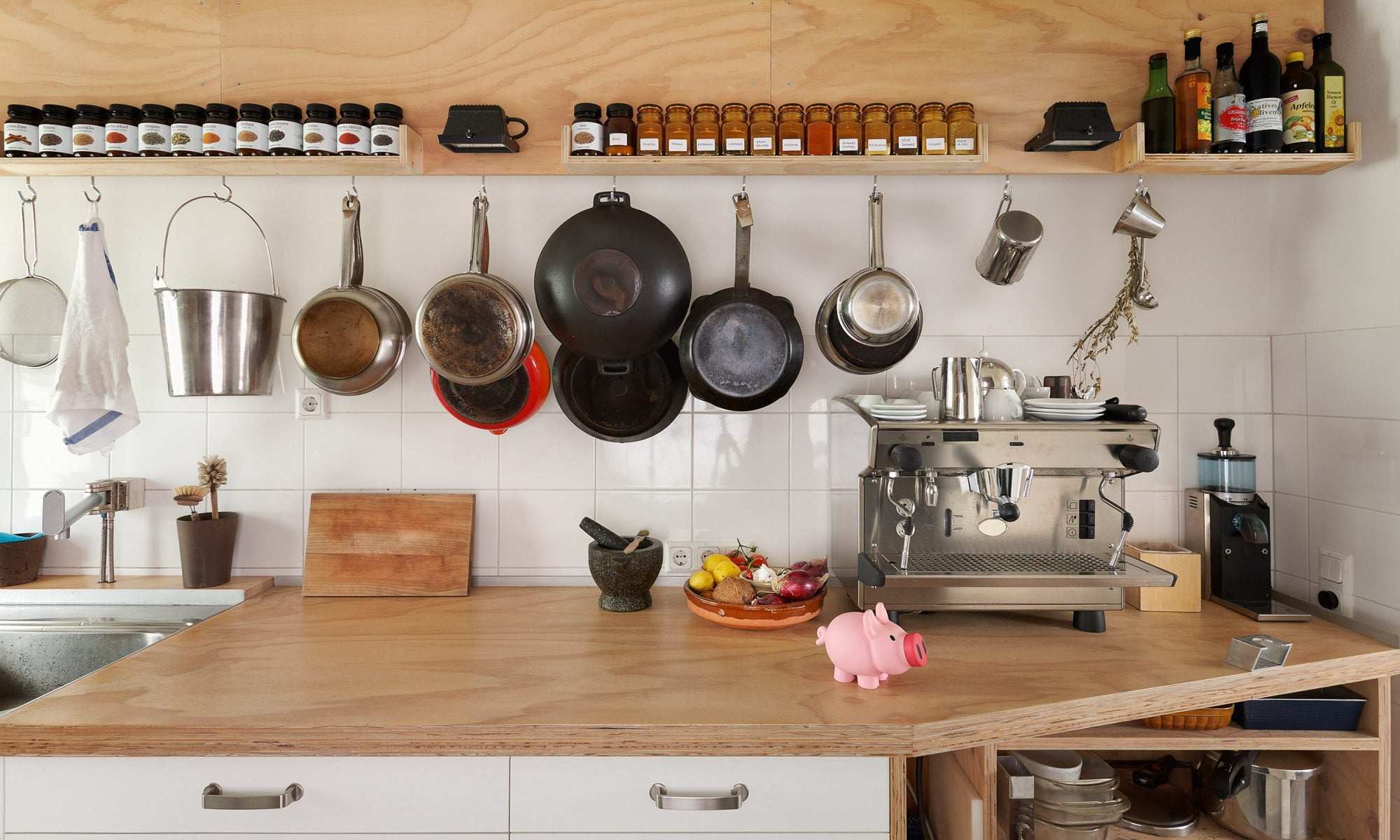 TOP 5 COOKING TOOLS YOU NEED TO EASE YOUR COOKING
Preparing delicacies daily in the kitchen can be stressful and physically demanding if you do not have the pro kitchen tools that help you do your work effortlessly. While cooking can be fun for some people, it can be very tiring for others. We all need some magical, excellent kitchen tools to fix our kitchen blues. In this fast-paced life where everyone is busy with tight schedules, we know you don't have any time for research. But do not worry, here we have prepared a list of essential cooking tools that will surely make your life easy:
Shri & Sam Stainless Steel Coffee Warmer with Sandwich Bottom
Coffee, tea, and milk are everyday essentials that all the family members, from a baby to an aged man, drink. Again and again, there is a need to warm up the milk, coffee, and tea. But not now! We have got you covered. Shri & Sam's Stainless Steel Coffee Warmer can be the perfect choice for everyday use. It has a stay-cool handle that will be so easy to hold. Its aluminium sandwich bottom makes sure that heat spreads evenly. Also, it's highly durable, food-safe, food-grade, rust-free, and dishwasher friendly.
Buy this Product: https://shriandsam.com/products/stainless-steel-coffee-warmer-with-sandwich-bottom
Prestige PVC 12.0 Veggie Cutter with Stainless Steel Blades
Prestige's manual vegetables and fruit chopper are a great help, even with a power cut. It has a jumbo bowl and an anti-skid base. The easy-to-use technique requires you to pull the string, which starts the chopping.  
Do you love sipping hot soup in winter? Then this Wonderchef Soup Maker is a perfect gift to gift yourself. Just add chopped vegetables and water, and within 20 minutes, the soup maker heats, boils, blends, and mixes automatically to give you a perfect, tasty and healthy soup every time.
Shri and Sam Steel Masala Box Classic
Authentic Indian cooking is nothing without spices like cumin seeds, cardamom, garam masala, turmeric, coriander powder, chilly red powder, etc. And to keep all your spices in one place, a classic Masala Dabba is a must. The Masala Box by Shri and Sam is entirely food grade and made from superior raw material, making it highly durable and rust-free. It is spacious and elegant, making it the first choice for every Indian chef.
Buy This Product: https://shriandsam.com/products/stainless-steel-masala-box-classic
The Indus Valley Cast Iron Dosa Tawa
If you are a fan of homemade dosas, then The Indus Valley Cast Iron Tawa is must buy. It is 100% natural, pre-seasoned, non-stick, and suitable for induction stoves, OTGs, and campfires. It has a wooden handle which makes it comfortable to hold.
Shri and Sam, a part of Jagdamba Group, is a leader in innovative stainless steel ware and has an experience of nearly three decades. Since 1986, we have been catering to the emerging needs of people. Our motive is to satisfy customers and provide them with long-lasting, durable kitchen accessories, tools, tableware, dinnerware, and storage items. We offer a large variety of products in different sizes, shapes, and colors. Check out the website www.shriandsam.com for some fantastic offers.
Check Out Complete Range of Cooking Tools: https://shriandsam.com/collections/cooking-tools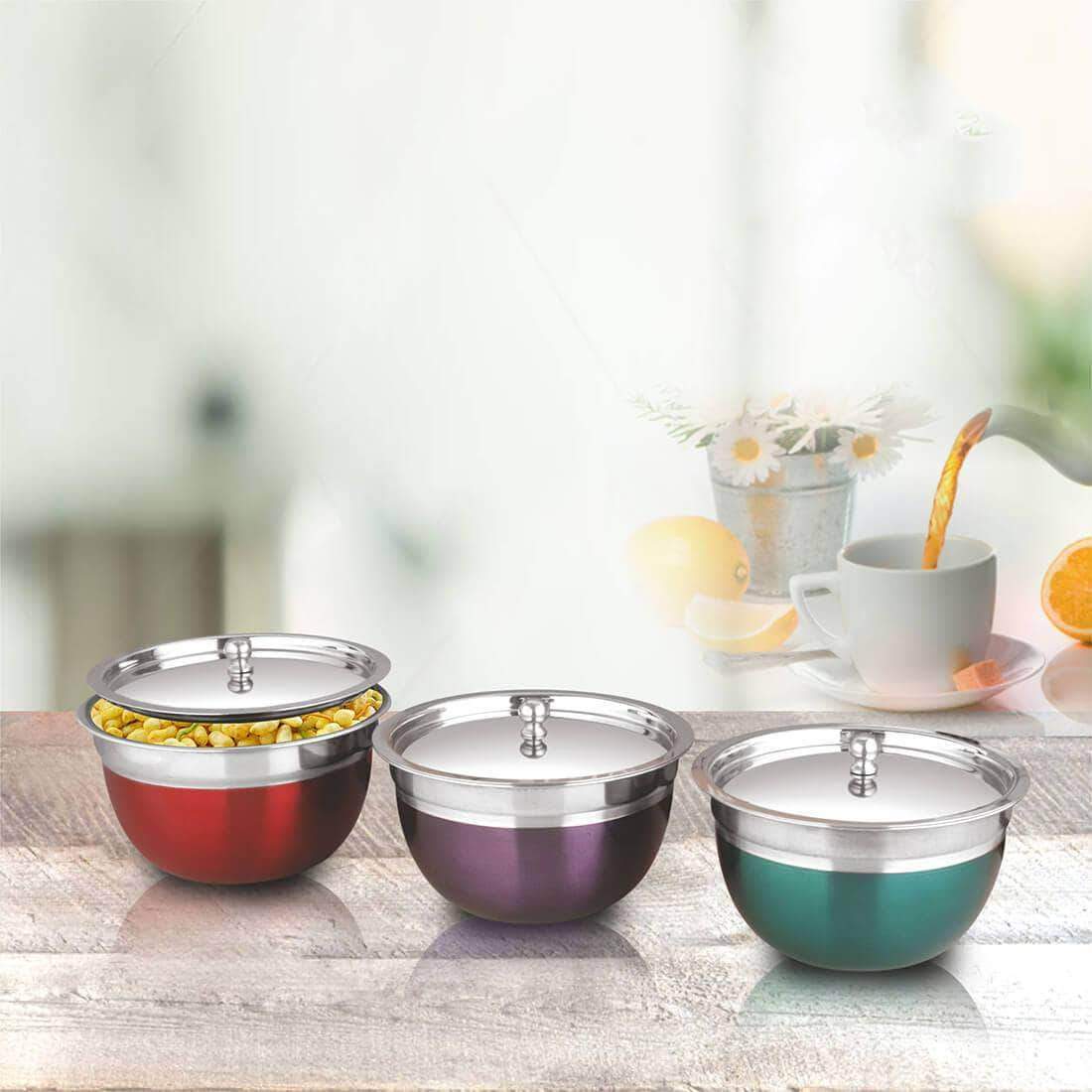 Kitchen Guide
According to chefs and culinary experts, food presentation plays a vital role. The food should taste good, and also, the host must take care to present the food in an organized way before the guest...
Read more