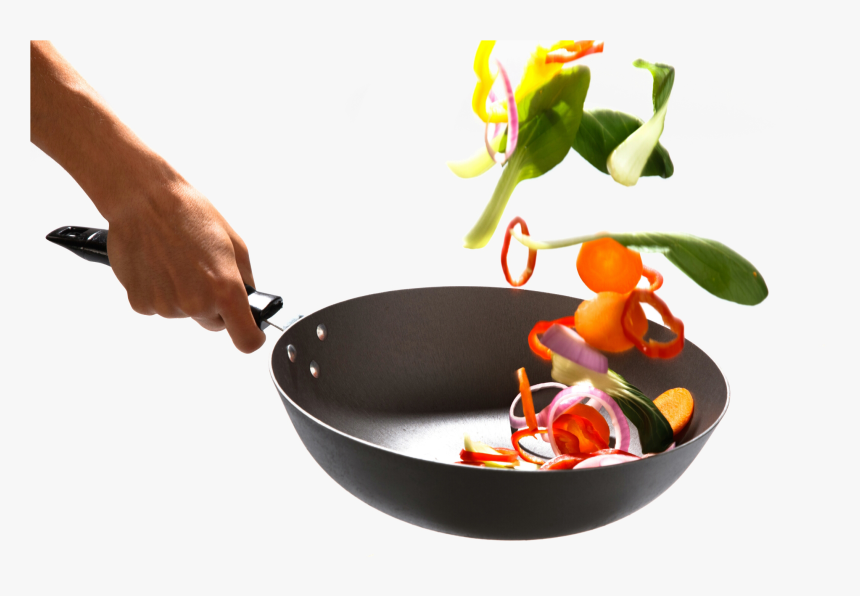 Three Primary Uses Of A Non-Stick Tossing Pan
Kitchenware has become more modern, standard and easy to use these days. Different pans are available, like regular pans, tadka pans, tossing pans, etc. Each pan is designed to fulfil its purpose in a variety of cooking. A non-stick stainless steel pan always has a more significant advantage than a regular pan. There are many perks to using a non-stick tossing pan of stainless steel. You toss pans and vegetables to give the food a tasty but smoky and delicious flavor. These tossing pans are very convenient as you don't need too much oil or a kadhai to toss vegetables; you can easily toss vegetables in less oil and make your food more delicious and hygienic.
Click on the link below to buy this product: https://shriandsam.com/products/stainless-steel-heavy-weight-fry-pan-with-ss-lid-platinum-cookware
Here are the reasons why you should opt for a tossing stainless steel non-stick pan from Shri and Sam over any other type of regular pan:
They are long-lasting

They are durable and sturdy

They take up less oil used for tossing vegetables while cooking

They are easier to clean, stack, and maintain

They are dishwasher safe

Tossing pans can withstand high temperature

They are safe for frying, stirring, cooking, grilling

These pans are easy to use

Tossing pans are designed so any layperson can use them; the grip provides safety.

Tossing pans don't burn food if it's non-stick.

Non-stick stainless steel tossing pans are lightweight and easy to hold or grip.

They keep their luster for a long time and won't rust or corrode easily.
Here are the three primary uses of a non-stick tossing pan:
Tossing is not an easy task when it comes to cooking, but with stainless steel non-stick tossing pans, things have become more accessible. Tossing pans are used for a variety of purposes:
Tossing pan is used to toss many vegetables in a single dish, making the food more nutritious and healthy. Hence mixed vegetable curry making becomes more accessible in a tossing pan.

Food doesn't stick to the surface of the non-stick stainless steel tossing pan, and food wastage is minimized

Tossing pan gets heated well enough to provide proper tossing and well-cooked crunchiness to the cooked food.
So you must be wondering whether to buy a non-stick stainless steel tossing pan or not.
It would help if you did not worry; always choose a non-stick stainless steel tossing pan to make your work more accessible in the kitchen. It's simple, buy from the leading stainless steel kitchenware manufacturer Shri and Sam. Shri and Sam bring you a vast collection of stainless steel non-stick tossing pans at a fantastic price. I'd like to know which brand to buy.
Why should you opt for stainless steel tossing non-stick pans from Shri and Sam?
Budget-friendly

Long-lasting and durable

Superior quality stainless steel

High temperature and heat tolerant

Lightweight
You can check out the Aluminium non-stick tossing fry pan Primestone by Shri and Sam; it is a stainless steel non-stick tossing pan with an aluminium coating. You can also check out other pans, which can be used for different cooking purposes and tossing from their collection.
Conclusion:
If you are planning to buy a stainless steel non-stick tossing pan, then choose Shri and Sam and have a look at their fantastic collection; for more information, check
https://shriandsam.com/