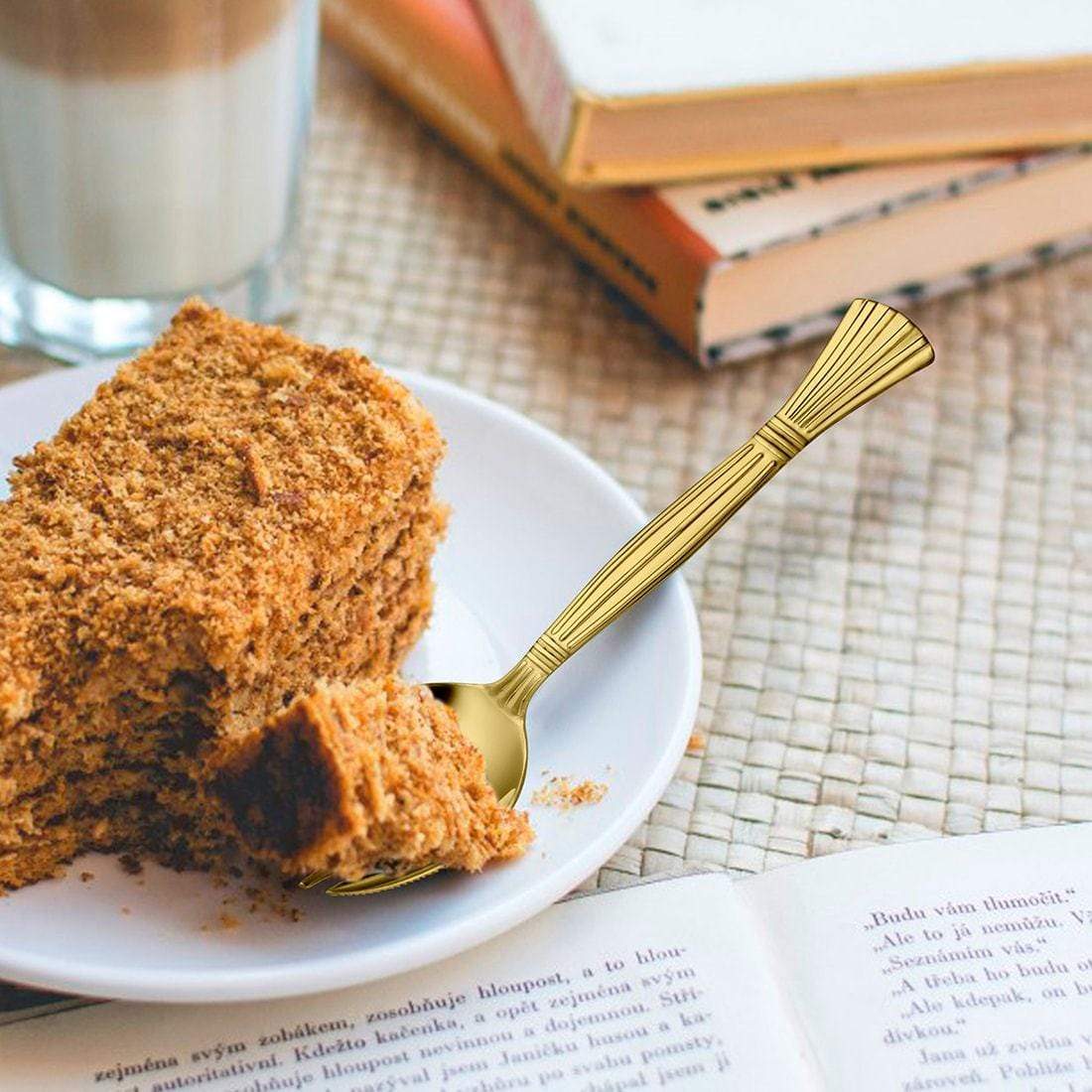 Spork - Spoon, Fork & Knife- All in One
This is a perfect travel gadget or tool that will give you everything in one utensil: a spoon, fork and a knife! This can be perfect for camping or traveling or even in everyday life.
Whenever you travel or go camping or visit a remote place, you cannot bring several pieces of cutlery. Lets say, you are traveling with a your family having 4 members then you cannot carry 1 spoon , fork and a knife for everyone separately, thats a hassle. Instead buying a spork can be an intelligent choice as you would have to just carry 4 pieces for 4 people, which is way more convenient and save a lot of space too.
Travelling smart is a very important thing and managing your inventory is even tougher, so this is surely a feasible way.
WHAT IS A SPORK?
Basically, this is a multi cutlery, that gives you an option of using a fork, spoon and knife from the very same utensil or single product.

WHEN DO YOU NEED A SPORK?
A spork is the right options as it will work really well when you go out for picnic or want to travel with less itinerary this is perfect at all times whenever you order something or eat at a place where there is no access to any cutlery, this is the right option to go for. This is a hassle free thing, as it is really easy to carry.
With its effective price, it is recommended for every traveler or people living alone. moreover, any traveler who likes to camp and save money while traveling, this is the right option for anybody like that.  Keeping two to thereof these can be really handy at times.
This can be the perfect option to use in your car, whenever you take away something from a restaurant or eat any street food, this can be the ultimate choice. Most street side foods you buy do not have cutlery with them or there are several restaurant that give plastic cutlery, a spork can be really handy at such times. Moreover, using plastic cutlery can also be harmful.

Living alone! Tired of using plastic spoons that comes with the restaurant food. Then spork is the right choice for you as it is sturdy and durable, it won't break like the plastic spoons or forks.
Another huge advantage that the spork has is that it is completely food grade and food safe, moreover, this can be put in a dishwasher and can be re used countless times. And having a set of these can be really great with excursions with your friends or family.
PRACTICAL TRAVEL GADGET
If you are looking for small gifting options, then this is a really handy and feasible gifting option. Most people will have a use for it and are not aware about it. We are sure people will appreciate such a practical gift.

SPORK

This particular design is made by Shri and Sam, and the handle of the spork is designed to look like a women dress. This is an initiative Shri and Sam has taken to support Women Empowerment. So, gift this to any women in the world you would like to, and support the cause!
CLICK HERE TO BUY SPORK!

Can be put in the dishwasher
Heat-resistant
Safe to use with kitchen tools with non-stick
Material: Premium Quality Stainless Steel
Recipes
Recipe Servings: 4 Prep Time: 10 Minutes Cook Time: 30 Minutes Total Cook Time: 40 Minutes Difficulty Level: Easy     Ingredients Of Dal Parantha For Dal Stuffing: ...
Read more