Dal Parantha Recipe
Recipe Servings: 4

Prep Time: 10 Minutes

Cook Time: 30 Minutes


Total Cook Time: 40 Minutes


Difficulty Level: 

Easy
Ingredients Of Dal Parantha

For Dal Stuffing:

1 Cup Moong Dal

1 tsp Ghee

2 Nos Cloves

4 Nos Black Peppercorns

1 tsp Cumin Seeds

1/2 tsp Salt

1/2 tsp Turmeric Powder

1 tsp Red Chilli Powder

1 Cup Water



For Atta Dough:

1 Cup Atta

1 tsp Salt

1/2 tsp Kalonji

1/2 tsp Ajwain

1 tsp Ghee

1/2 Cup Water
This can be made at home very easily and is a very delicious recipe. The spices in the piranha add to a very good flavor and is very quick to cook too. It can be served either with dahi or choice of curry.
How To
Take chili moong daal and soak it in a cup of water for an hour at least.


Then take a pressure cooker and add some ghee in it, let the ghee get warm then add some cloves in it, then add peppercorns and cumin seeds in it.

Signum Pressure Cooker


Then add soaked moong dal, salt, turmeric powder and red chili powder in it and then sauté them well.

Ultimate Series Kitchen Tool


Then add water to it and pressure cook the dal until the first whistle.


Then mash the dal and let it cool.

Masher Kitchen Tool


For Preparing Dal Parantha:



1.

Then take a deep mixing bowl and add 1 cup atta to it

German Mixing Bowl



2.

Then add salt, kalonji, ajwain,water and ghee in it. Then mix it well and knead into a soft dough.




3.

Then cover the dough bowl with plastic sheet and keep aside for about 60-70 minutes.




4.

Then start making piranhas from the dough after an hour.




5.

Then sprinkle some flour on the rolling board and start making paranthas.




6.

Then place a portion of dal stuffing in the center and seal it tightly.




7.

Then roll it again to make a circle.




8.

Then take a non stick tawa and cook the piranha with a little bit of ghee in it too.




9.

Your dal piranhas are ready to be served!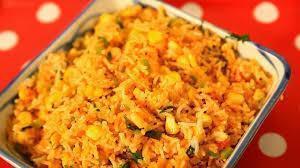 Recipes
INGREDIENTS Ghee - 2 tablespoons Bay leaves - 2 Star anises - 2 Cloves - ½ teaspoon Cinnamon stick - 1 inch Black pepper - 1 teaspoon Cumin seeds - 1 teaspoon Onions...
Read more