Simple Homemade tomato soup
In today's world, where various health Diseases are a topic of great concern, almost a huge percentage of the population has taken dieting to the next level. People are nowadays a lot concerned about their health. Having sound mental and physical health ensures relief in this pandemic situation. One of the key methods that can help you lead a healthy life is maintaining a nutritious and healthy diet. Soups, salads, and boiled items play an important role in a healthy diet. Below you will find some interesting recipes of tomato soup which shall help you stay healthy by not having to switch on to a bland diet.
Tomato soup
Tomato soup uses tomatoes as its primary ingredient. It is served hot in most of the countries except Spain. The basic recipe of tomato soup remains the same, but different experiments are conducted worldwide, owing to which various additions are made to the recipe.
Taste the Spanish tomato soup
Spanish-originated tomato soup is known as Gazpacho, which is served cold. Gazpacho has its origin in Spain, but it is very popular in Portugal too, where it is known as Gazpacho. Several variations of Gazpacho exist in Spain, and it is consumed in the summer season as it is light and has refreshment qualities.
Readymade tomato soup
Also known as Industrial tomato soup, it contains various ingredients and preservatives. This type of soup is less nutritious as compared to homemade tomato soups. For best results, it is better to avoid the use of the cream.
How to make the best homemade tomato soup?
Add flavored spices:

Basil is now a must ingredient in tomato soup to make it more delicious and give it a unique flavor. Various herbs are also added, which enhances the taste. Rosemary, thyme, and parsley are multiple examples that are added. A cube of cheese or cream can also upgrade the level of tomato soup, but it has high-fat content.

Add on cream:

You can add coconut milk, fresh cream to make your tomato soup more delicious; however, it should be avoided by concerned health people. Cream, cheese, or any milk product contains high calories, but little usage of it won't harm your body as such.
Ingredients
Four slices of chopped bacon

Two carrots chopped

Half of a yellow onion chopped

Four minced garlic cloves

1/2 tablespoons tomato paste

One tablespoon flour

4 cups of chicken broth

½ teaspoon dried thyme

One bay leaf

128 ounce can whole San Marzano tomatoes

Cream(optional)

Kosher salt to taste
Procedure
Firstly, start frying the bacon in a medium flame for about 5-7 minutes until the bacon becomes brown and crispy.

Slowly add the sections of garlic, carrots, and onion to the frying pan. Mix the vegetables and saute them until they become tender.

Add the tomato paste to the vegetables and bacon in the pan. Mix the whole thing and stir it for 5 minutes unless the color of the Tomato paste becomes brown and caramelized. When the color becomes brown, add the flour and go for some time.

Now, squeeze the tomatoes to get their juice and crush the tomatoes together. Now add the crushed tomatoes, thyme, bay leaf, and broth to the pan. Put it under sim for 30 minutes. You can add cream to enhance the taste of the soup. Your soup is ready to be served.
Check out Different Sauce Pans
Conclusion
Homemade tomato soup can provide appropriate nutrition to the body. There is multiple readymade tomato soup which is very easy to cook. However, it is always good to opt for homemade recipes and prepare a delicious yet healthy soup. To enhance its taste, you can further pair it with breadsticks, boiled veggies, and sandwiches.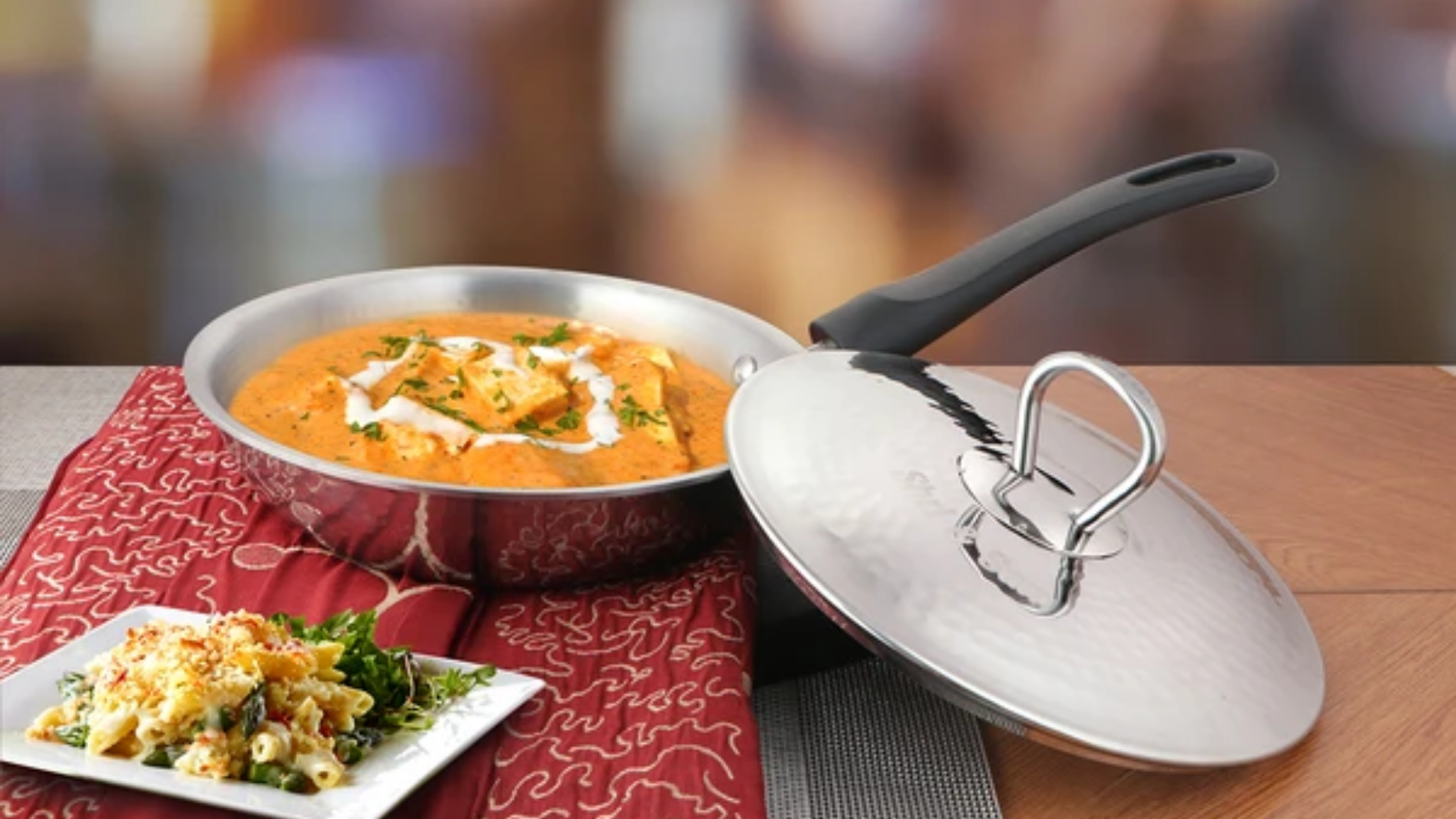 Kitchen Hacks
While cooking great baked snacks, one of the important aspects to give due consideration to is baking creativity. The best baking process holds both the science and arts behind. To determine how de...
Read more