Rava Dosa Recipe
Recipe Servings:

 10


Prep Time:

 05 Minutes


Cook Time:

 30 Minutes


Total Cook Time:

 35 Minutes


Difficulty Level:

 Easy


This is an instant recipe that is perfect for any kind of occasion. This just takes 30-40 minutes from preparation time to ready time.


Ingredients 

1 Cup Rava/Suji/Semolina

3/4 Cup Rice flour

1/4 Cup All purpose flour

1 Tbsp Fresh coconut (pieces)

1 tsp Jeera

2-3 Green chilli, sliced

1/4 Cup Dhaniya

1/2 Medium Onion (diced)

As per taste Salt

2 3/4 Water

1 Tbsp Oil

1 Tbsp Ghee/Clarified butter
How to

Start by slicing all vegetables in a mixing bowl.

Super Chopper


Now take a big mixing bowl and then add rava, rice flour , water and all purpose flour in it. Then keep it aside for almost 30 minutes.

Deep Mixing Bowl


Athen after 30 minutes add onions, green chillies, cilantro, coconut pieces, cumin seeds and salt in it. Then mix it well.


Then take a large non tick pan and put it on medium flame with butter in it. Once it is hot start pouring the batter from a little height.

Dosa Tawa- LinoCut Triply 


Then fill the large holes with the batter as well. Then pour some oil outside the dosa.


Then once the edges start turning brown then take a spatula and turn the dosa.

Kitchen Turner 


Once the dosa is turned cook this for about 2 minutes. Then remove the dosa from the pan.


You can repeat this process for rest of the rave dosa batter.


Your Dosa is ready, you can serve it with red chutney, coconut chutney and sambar.

Recipes
  Preperation time: 05 min. Ready In: 15 min. Serves: 1 person   INGREDIENTS • Oil - 2 tablespoons • Cumin seeds - 1 teaspoon • Onions - 1 cup • Turmeric powder - ½ teaspoon • Black peppe...
Read more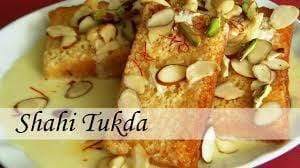 Recipes
Recipe Servings: 2 Prep Time: 30 Minutes Cook Time: 25 Minutes Total Cook Time: 55 Minutes Difficulty Level: Easy Earlier India was called the land of milk and honey by its ...
Read more