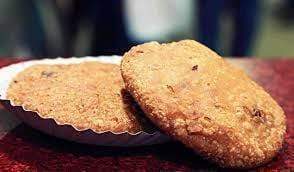 Pyaaz ki Kachori
Preparation Time: 15 mins 
Cooking Time: 27 mins
Total Time: 42 mins     
Makes: 12 kachoris
Ingredients
For The Dough

 2 cups plain flour (maida)
 1/4 cup ghee
 Salt according to taste
For The Onion Filling

2 cups finely chopped onions
2 tbsp oil
1 tsp nigella seeds ( kalonji)
2 tsp fennel seeds ( sauf)
2 bayleaves (tejpatta)
1 1/2 tsp finely chopped green chillies
2 tbsp besan
2 tsp corriander powder (dhaniya powder)
2 tsp chilli powder
1 tsp garam masala
Salt According to taste
Other Ingredients
Oil for deep-frying

Method 
For the dough

Start by taking a deep mixing bowl and add ghee in it, then add the maida and salt in it. Then knead the dough for 5-10 minutes using water.

Deep Mixing Bowl- Red



Then cover the dough with wet muslin cloth and keep it aside for about 15-20 minutes.
For the onion filling

Take a non stick pan and put it on medium flame with oil in it. Then add nigella seeds, fennel seeds, green chillies, onions and bayleaves. Then sauté for about 5 minutes.

2 Pcs Mosaic Non Stick Set


Then add besan to it along with coriander powder, chili powder, garam masala and salt. Then mix them well and cook them well for about 2-3 minutes. Keep stirring.

Ultimate Series Kitchen Tool


Then remove the mixture from the flame and mix it well after adding coriander to it.


After that remove the bayleaves and discard them.


Then divide this mix into equal 12 portions and keep them aside.

How to 

Now take the dough and divide them into 12 qual pieces.


Make circles out of the dough from each portion.


You can place one portion of onion filling in the centre.


Make sure that you bring together all sides and seal it tightly.


Repeat the process for all portions of dough and onion mix, to make kachoris out of them.


Now take deep frying pan and put it on medium flame with oil in it. Then take the pieces of kachori one by one and put them in gently to fry them. Deep fry them for about 5 minutes. Take them out on a kitchen towel to drain the oil.

Rockline Deep Frying Pan


Your kachoris are ready to be served. These can be had with just green and sweet red chutney or with sabzi of aloo and choley.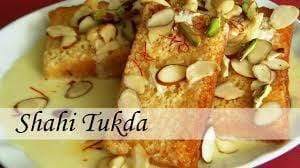 Recipes
Recipe Servings: 2 Prep Time: 30 Minutes Cook Time: 25 Minutes Total Cook Time: 55 Minutes Difficulty Level: Easy Earlier India was called the land of milk and honey by its ...
Read more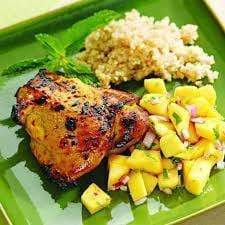 Recipes
Grilled Chicken with Mango Salad
To cook the chicken you can use a grill tawa on high heat or oven whichever you prefer. This can be served with fragrant brown rice, to make it a perfect healthy meal. Recipe Servings: 4 Pre...
Read more