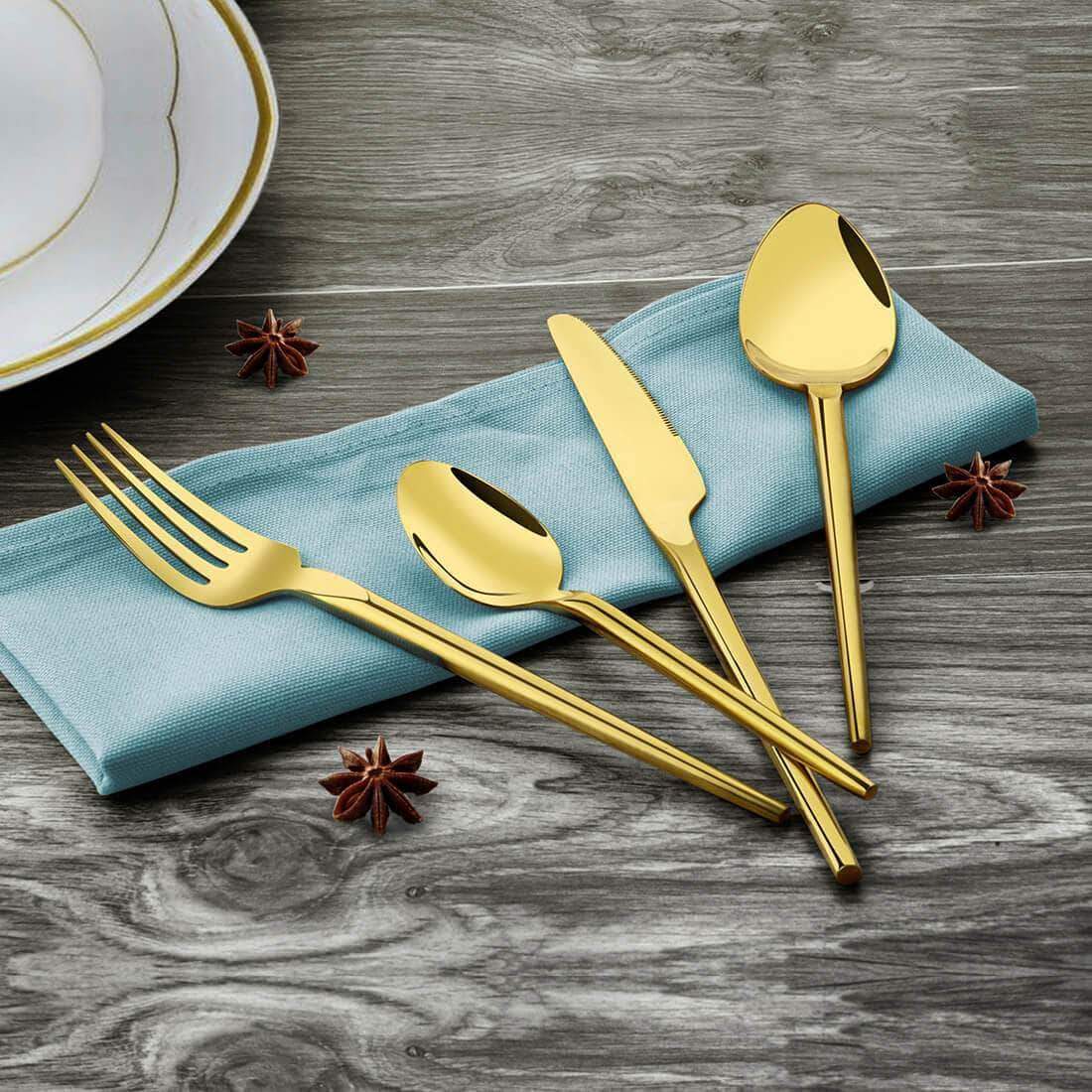 PVD Coated Cutlery
Physical Vapor Deposition protection is a super-hard coating that is by far the most durable coating available today. Comprised of advanced quality that will outlast any traditional finish, PVD coating is an environment-friendly vacuum deposition method which is used to produce a thin film on different products.

24 PCS Cutlery Set with PVD Coating - Twisted Hammered Rod
There are many benefits of PVD coating. PVD coatings are harder and more resistant to corrosion. They have a stylish look and when used correctly, enhance the lifetime of cutlery. PVD maintenance is simple. You can use a soft cloth with mild soap and water. 

24 PCS Cutlery Set with PVD Coating - Rod Tape Granding 

Sri and Sam uses PVD coating on a wide range of elaborate finishes on cutlery with advanced technology. They come with artistic designer finishes which make cutlery look interesting, unique, contemporary and stylish. PVD coating requires no clear top coats that may fade or become dull. PVD cutlery by ShriandSam is made through the most advanced vacuum deposition method.



24 PCS Cutlery Set with PVD Coating - Maccy 
The life of the cutlery, however, depends entirely on the degree of abrasion and on the care of the user paired with other vital conditions like the intensity of washing detergents, the technology of the dishwasher and many others.
24 PCS Cutlery Set with PVD Coating - Rod Rice Hammered (Hand Crafted)

PVD coated cutlery brings glamour and flair into gastronomy. Gold and silver coated cutlery by ShriandSam are highly desired products.
Recipes
BREAD PAKORA This is a quick bread snack which is also known as bread pakora, a very famous tea time snack in India. One can have these anywhere; restaurants, tea stalls, tiffin centers. There are ...
Read more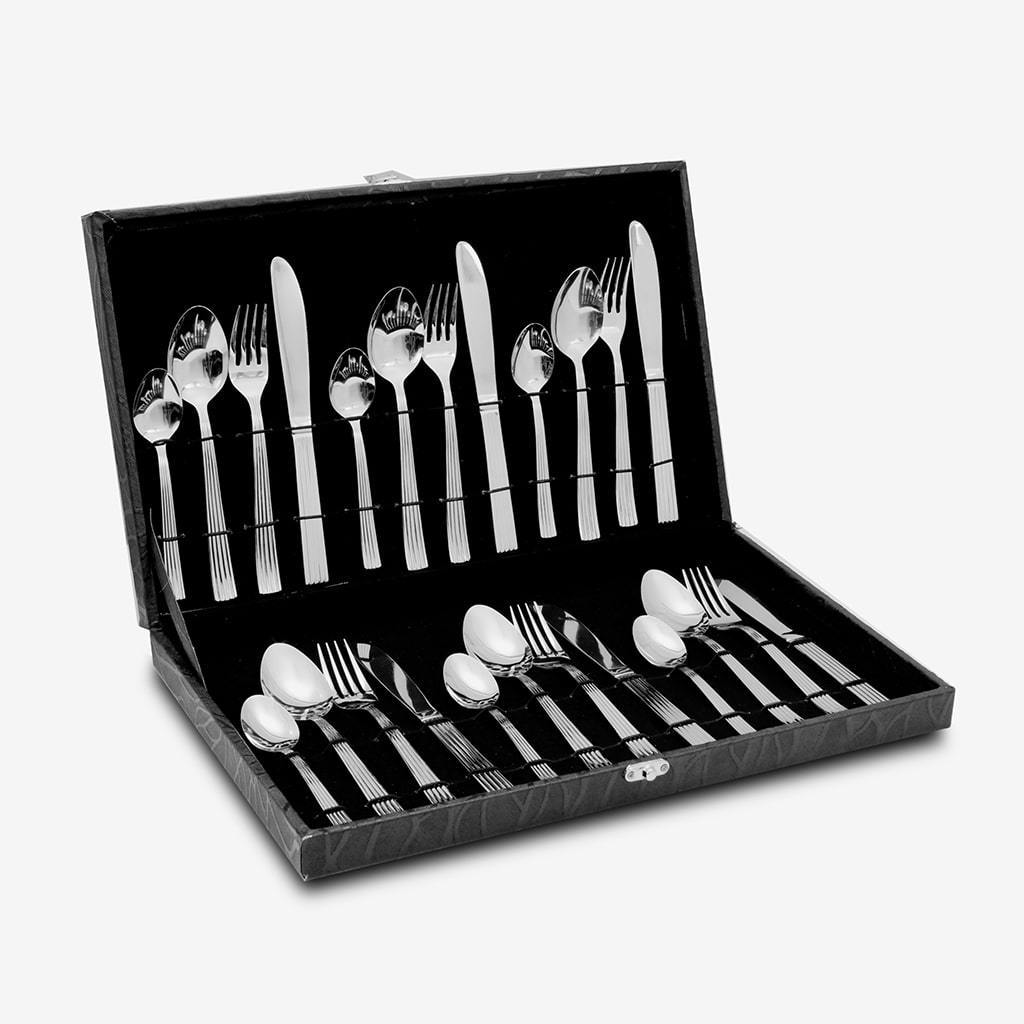 Cutlery
Best Practices on Cutlery Care The world of modern gastronomy would be nothing without its most popular tool i.e. stainless steel cutlery, and one must be careful while using them. Stain Proof Cutl...
Read more