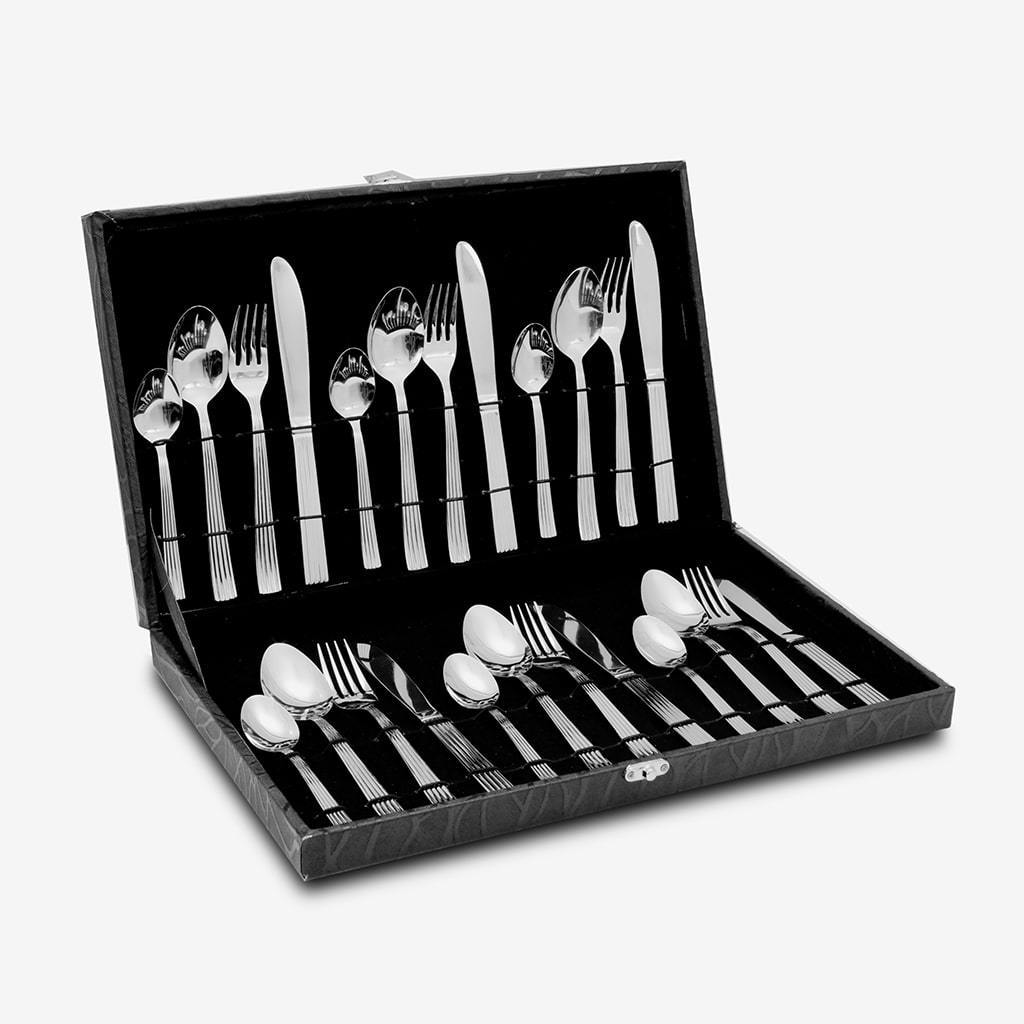 Cutlery Care
Best Practices on Cutlery Care The world of modern gastronomy would be nothing without its most popular tool i.e. stainless steel cutlery, and one must be careful while using them. Stain Proof Cutlery is not a 100% Stain Proof Stain resistant would be a better word to use and in order to avoid any chemical harm we must keep it in ideal conditions. ShriandSam advise you to rinse or wash cutlery after every use. Pitting and staining of cutlery can be caused through any extended contact with vinegar, egg, tomato sauce, salt, acidic fruits, detergents and selected tap water mineral salts. Best practices to prolong cutlery life by ShriansSam ShriandSam advocates the following practices for daily cutlery use:
1. Wash before and immediately after each use
2. A hot water rinse is mandatory after use to reduce the effect of chemical reactions by salts or acids.
3. Do not leave to soak in water overnight as the metal surface can be affected by mineral salts
4. Wash silver cutlery and stainless steel separately: Sterling silver cutlery requires even more attention as silver is a soft metal that gets scratched easily. Given proper care, silver cutlery will develop a beautiful sheen over the time. Use a silver dip or a silver polisher to clean tarnished silver using a microfiber cloth to avoid scratching the surface.
5. Always follow the dishwasher and detergent manufacturers' instructions for use
6. Place forks and spoons in an upward position in the dishwasher for maximum rinse efficiency
7. Dishwashed cutlery should be dried immediately.
8. Never leave cutlery in a closed, damp dishwasher
9. Knife blades must be kept carefully so that they don't loose their functionality
10. Knives should be washed separately from other cutlery while using a dishwasher: All blades contain a higher carbon content to provide a sharper cutting edge. This means knife blades are prone to corrosion if not stored properly.
ShriandSam recommends you not to leave stainless steel cutlery to soak or store in damp conditions as it will require re-polishing with time. Stainless cutlery can have a long life span if maintained properly. Dishwashers Vs. Hand Washed Cutlery Hand washing of silver cutlery is preferable and ideally should be done with a mild detergent and should not be left to soak at any cost. Products with abrasive properties should not be used to clean cutlery. Steel wire wool or other abrasive cleaners are absolutely prohibited. Silver cutlery and stainless steel are suitable for dishwasher machine washing, but it is advisable to rinse off any food that may leave stains before loading to prevent any corrosion. Most importantly, taking care of your cutlery with love adds a unique shine to it, one that doesn't easily fade away.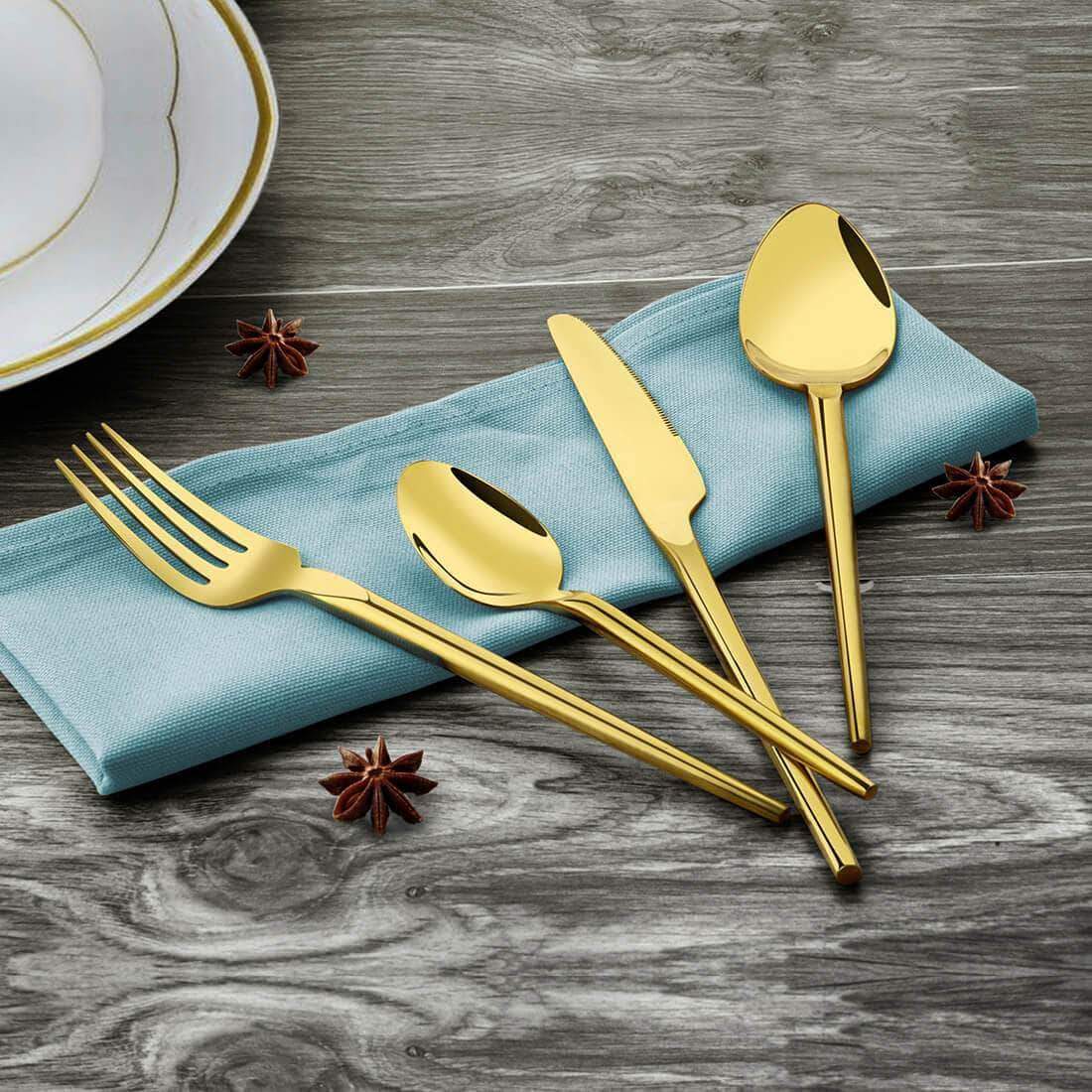 Cutlery
 24-PCS Cutlery Set With PVD Coating- New Rosemary Hammered  Physical Vapor Deposition protection is a super-hard coating that is by far the most durable coating available today. Comprised of adv...
Read more