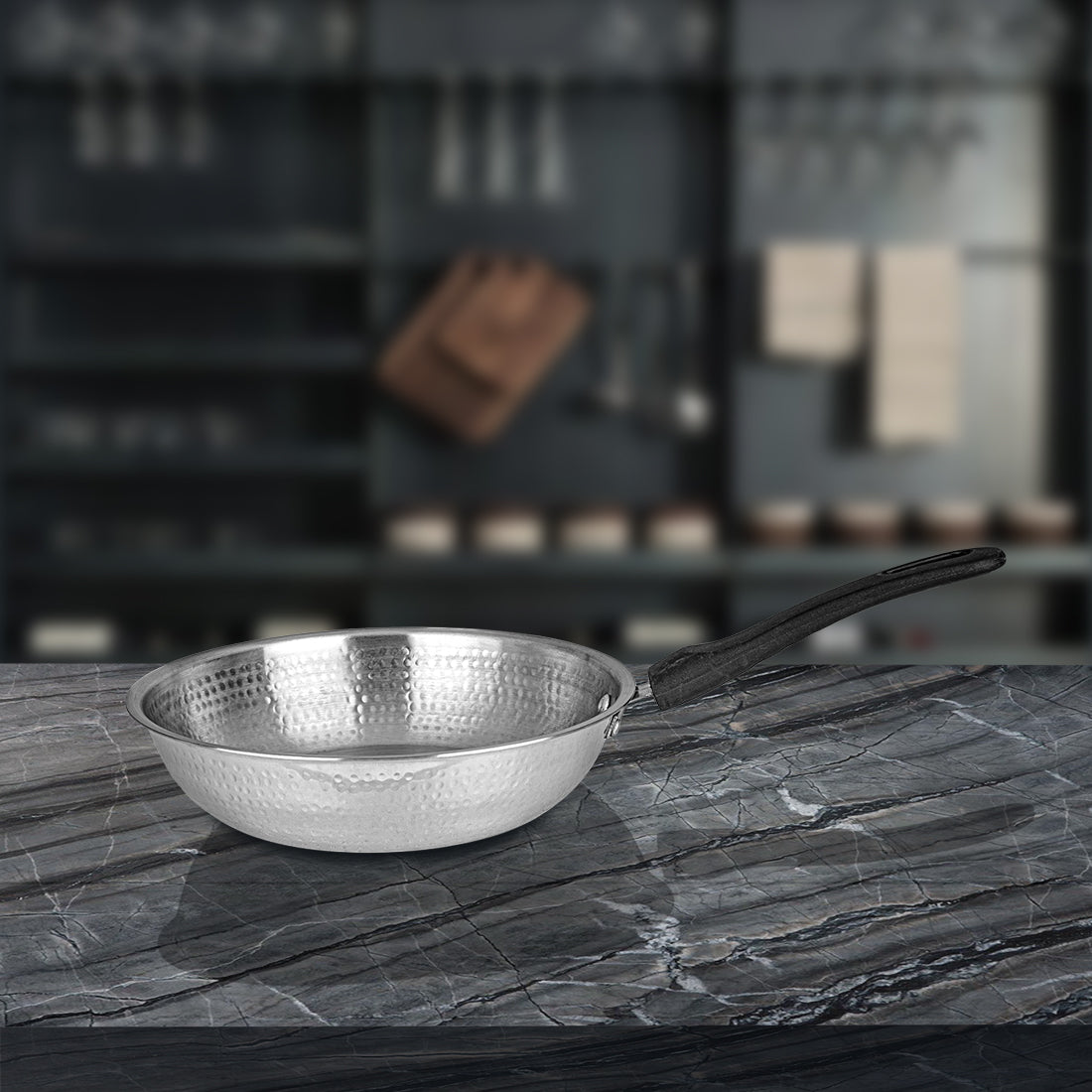 Pan Brands
Are you looking for pans that suit all the kitchen purposes and is best in quality? To help you decide and choose pans wisely, we have brought forth a list of the Top 3 Indian Pan Brands. Read more to know about the essential features.
Shri and Sam
Shri and Sam's products are non-stick pans constructed from an aluminium steel alloy. This alloy allows the pan to conduct heat well while being resistant to rust over time. It can be seasoned so that delicious food does not stick to its surface, allowing less hassle when cleaning up time. The unique non-stick coating technology is applied to protect this cookware's surface against scratches and damages. This durable finish also offers extended durability for the pans. It also enables the easy release of food, especially fish and pasta. Food slides right off, making cooking a breeze! These pans are dishwasher safe to make cleaning even easier on you. All in all, Shri and Sam's pans are great for cooking up your favorite meals without having to add much extra oil or butter. They make cooking a breeze.
Check out Different Types of Pan
Hawkins
These pans are made using high-quality aluminium and tested for safety. They have a non-stick coating, making them an apt choice for cooking food without sticking on the surface. The Hawkins pan brand is renowned for its high quality, which has allowed them to increase distribution across India.
Prestige
Operating a restaurant or other food-service business can be difficult at times, but not when you have the right equipment to make it easier. For decades, Prestige has been making high-quality metal cookware designed for commercial kitchens and chefs in mind. Prestige Pans, made from a single sheet rolled into a three-ply design that features an aluminium core between two layers of carbon steel. The aluminium core offers excellent heat conductivity without the added weight, while the carbon steel provides superior strength and durability. These pans made of only one sheet of metal will never warp under harsh conditions like cheaper pans often do after time, leading to issues with uneven heating or hot spots. It also means better heat distribution for cooking, which leads to better tasting food.
The aluminium core inside the pan provides superior heat conductivity while maintaining an attractive weight for easy use. Moreover, carbon steel exterior is more robust and less likely to warp than options made from other materials. Poor quality can cause uneven heating, hot spots, and food sticking to the surface during use. Also, the series of holes around the bottom ring prevent sauces or other ingredients from sticking while cooking on high heat, leading to easier clean up with less oil used.
Conclusion
Choosing the right frying pan can be a daunting task for someone new to cooking, but it will last you a long time when done correctly. There are many factors to consider before purchasing something that is used frequently in one's home—the main thing to remember when shopping is that there are different pans for different kinds of cooking. The choice of pan largely depends on the type of meals prepared at home. There are several options available, with their pros and cons. Hence, look at every aspect and take the decision wisely.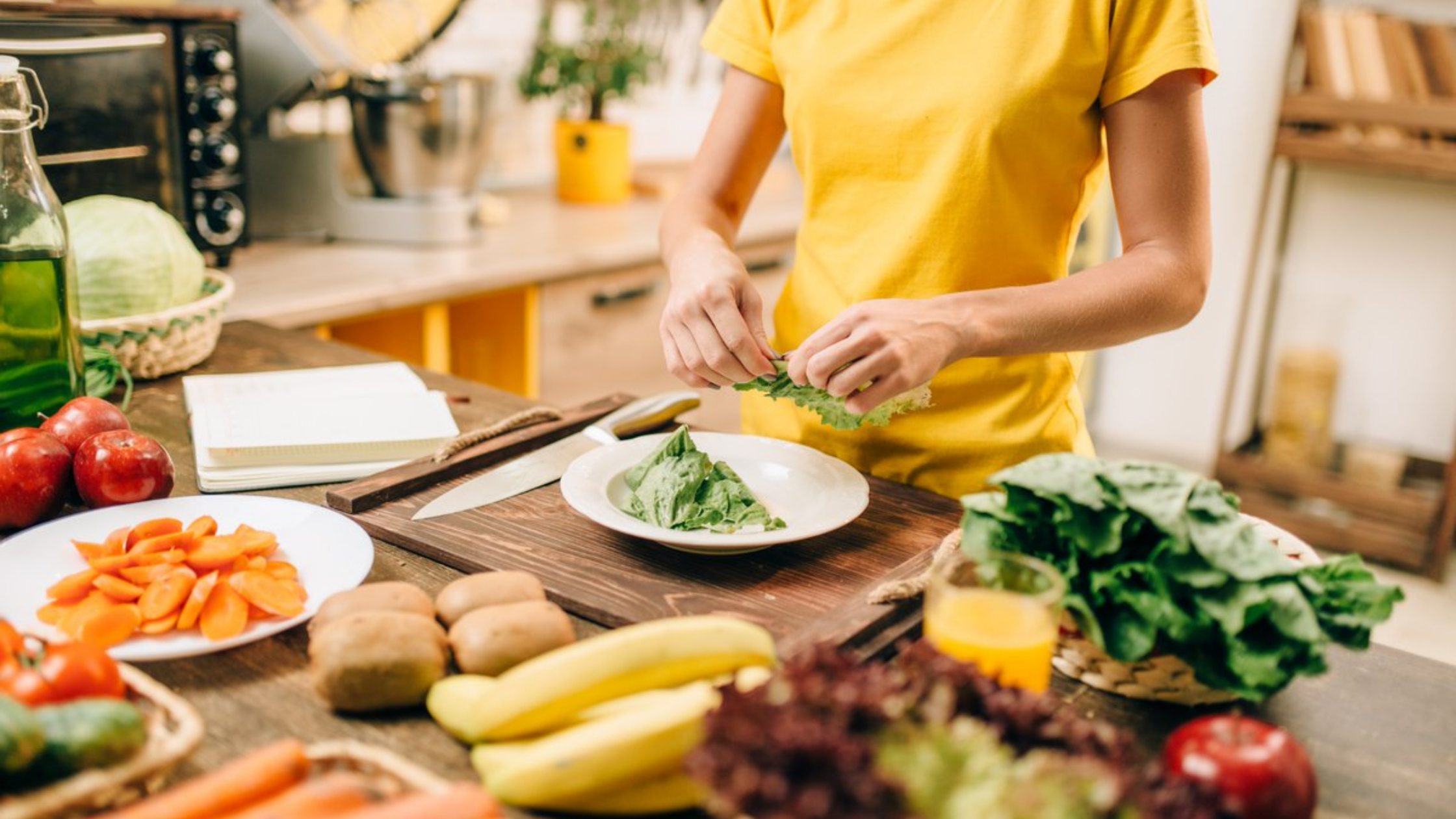 Kitchen Hacks
It often happens that we do not have much time for cooking and as a result, you end up ordering from outside. It usually happens because either we have a full-time job which doesn't allow us to giv...
Read more