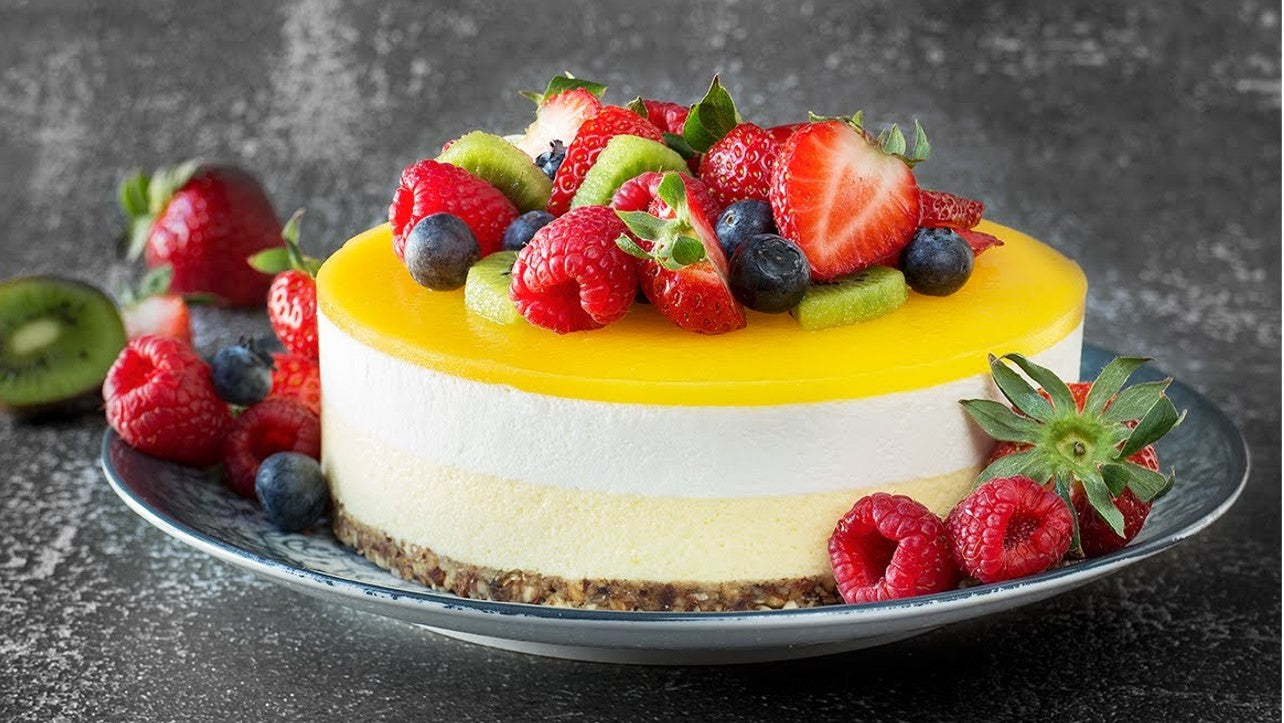 Mango Mousse with Strawberry Flavor Pearls


This exclusive summer recipe by Shri and Sam is Called Mango Mousse with Strawberry flavoured pearls. This is a very tasty and delicate dessert as it would be a treat on a hot summer day. Since mango is the fruit of the summers, we all like to infuse that too a lot of our recipes.These delicate looking pearls are simply gorgeous on desserts!
 Course: Dessert
 Prep Time: 10 minutes
 Cook Time: 30 minutes
 Total Time: 40 minutes
 Servings 3-4 people

Ingredients

For Mousse
2 small cup Mango pulp

1/2 tsp lemon juice

1/4 small cup fine sugar

2 1/2 tsp Agar Powder

1/4 small cup water

3/4 small cup whipping cream

For Strawberry Pearls
2 small cups fresh Strawberries

2 Tbsp sugar

1 Tbsp lemon juice

1/4 tsp agar powder

1/2 small cup oil


How To:-
Mousse

Start by whipping the whip cream, do this gently until it forms stiff peaks. Please also make sure that the cream is cold. Now, set this aside.


Now take a sauce pan and then add mango puree to it. Then add sugar and lemon juice in it. After that start boiling this on medium flame. Boil this for about a minute until the sugar dissolves. Make sure that you do not over do it.


Now take 1/4 cup water and dissolve the agar powder in it. Then add Agar to the mango pulp, then start boiling it on medium flame. Do this for about two

 

minutes. After that turn the flame off, then whisk it with your kitchen tool.



Now take the mango puree in a bowl and make sure it is on room temperature. Now mix both the puree and make sure you do not whip it, then just put it into the refrigerator for about two to three hours.


For Strawberry pearls

Take a small cup and fill it half with oil, then keep it in freezer for about half an hour.


Now take a sauce pan and then add sliced strawberries to it. After that, add some lemon juice in it and 1 tablespoon of sugar. Then add half a cup of water in it and start heating it on low flame. Do this until you see the strawberries getting softer.
Check out Shri and Sam Sauce Pan Here.



Now start straining this mix in a sieve, this will get you strawberry sauce.


You need to add Agar and some sugar to half a cup of water and heat it on low flame for a 3-4 minutes, also make sure you keep staring while you do that.(Else theAgar sticks to the pan)


Now add Agar to the Strawberry Juice or sauce.


Now take that oil out of the fridge and with a syringe or straw start pouring the mix, drop by drop, in the oil. Please make sure that the oil should be cold and the strawberry sauce should be warm. You will notice when you drop the strawberry juice, it will sink to the bottom.


Then we will take a spoon and lift the pearls from the oil container and put it in a mesh strainer. Then we will wash the pearls in water, so that we wash the oil. Then dry them off.


Now mix the whip cream with the mango pulp mix, then gently mix them together.


Now take the finest ice cream set of yours and pour some of that in it, then top it off with the strawberry pearls.
Check Out Shri and Sam's Bistro Dessert Set Here




Your Mousse is ready to be served.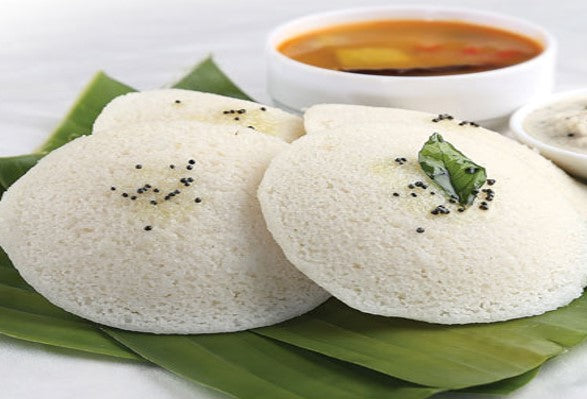 Recipes
Rice Idli recipe & homemade Idli batter  Preparation Time: 5-10 minutes Cooking Time: 15-20 minutes Course: Breakfast Cuisine: Indian Ingredients An authentic and traditional south Indian reci...
Read more
Recipes
 Course: Dessert  Prep Time:  5-10 minutes  Cook Time: 10-15 minutes  Total Time: 30 minutes  Servings 3-4 people   Mousse is basically foam in French, which also mean, the importance of airy text...
Read more