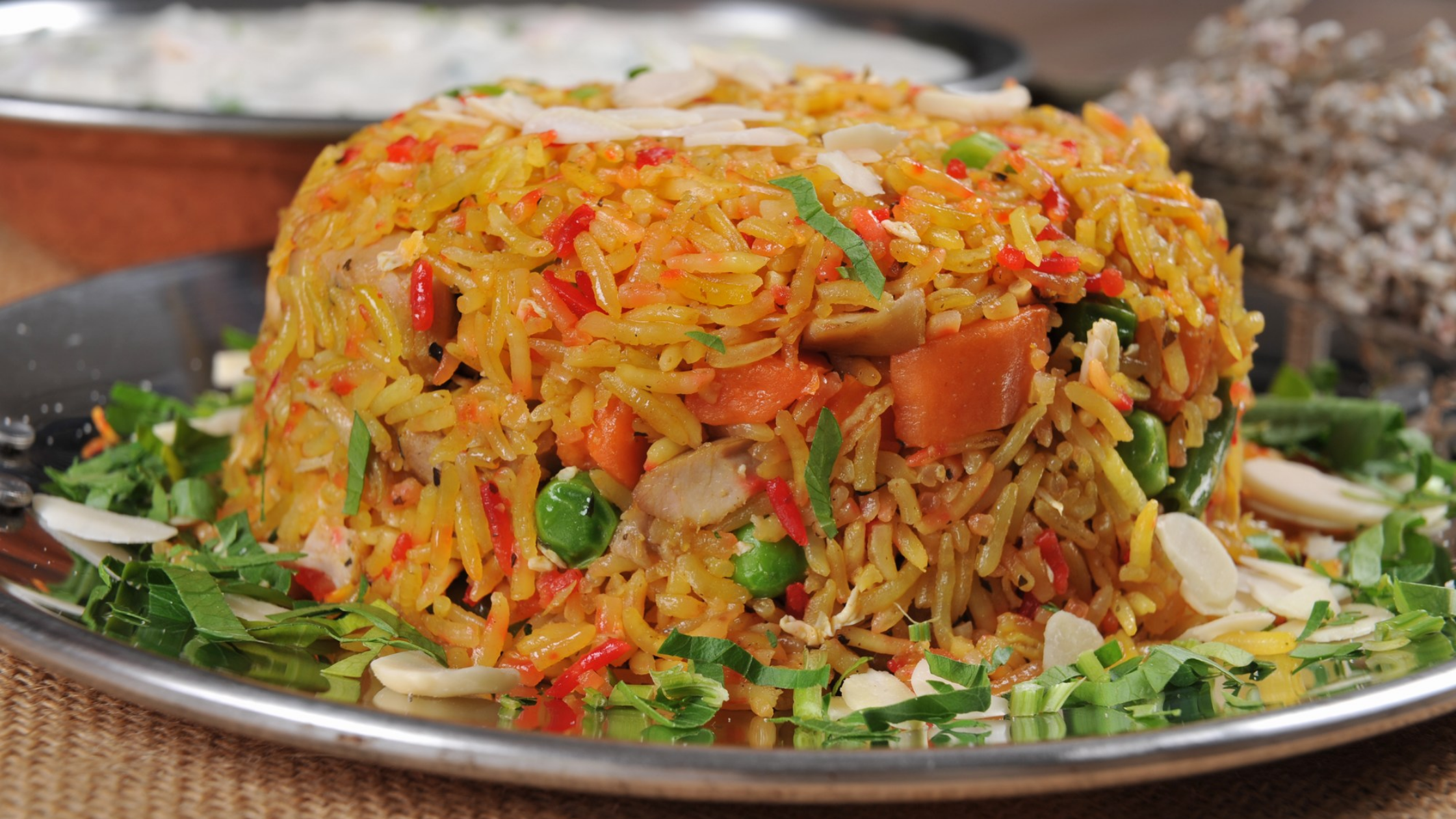 How to prepare a delicious Vegetable Biryani - Instant Pot?
When it comes to tasting something spicy and full of flavors, one dish comes to mind: the vegetable biryani. It is one of the famous dishes which many people love to eat. However, especially stepping out to have biryani is not always possible. Hence it is essential one should know how to prepare vegetable biryani at home. To help you out, we are sharing the recipe of Vegetable Biryani Instant Pot below. With the instant pot, you will be able to prepare vegetable biryani relatively faster when compared with other methods of preparing it. So, let's check out the recipe and start making vegetable biryani.
Total time required: 40 minutes.
Ingredients Required:
Long Grain Basmati Rice 1 Cup

Milk 3 Tablespoons

Cashews ¼ cup

Raisins 15

Ginger 1 tablespoon sliced

Saffron a few strands

Plain Yogurt ¼ cup whisked

Mint Leaves ¼ cup chopped

Mixed Vegetables 2 cups (carrots, green beans, bell pepper, cauliflower, potatoes) chopped/cubed/sliced.

Water 1 ¼ cup
Spices Required:
Cloves 6

Green Cardamom 3 whole

Cinnamon Stick 1 inch long

Cumin seeds one teaspoon

Black Peppercorns 8

Bay Leaf 2

Fennel Seed Powder 1 teaspoon

Coriander Powder 1 teaspoon

Turmeric Powder ¼ teaspoon

Red Chilli Powder 1 teaspoon

Salt 1 teaspoon
How to prepare?
Firstly, take the rice in a bowl and soak it in water for around 10 minutes. After that, strain the water from the rice and put it aside.

Take saffron and soak it in warm milk, and put it on one side.

Get an instant pot to saute raisins and cashew nuts. Start with adding a small amount of ghee and then add these dry fruits in it. Saute these dry fruits for 1 minute.

Now, start sauteeing the whole spices for around 30 seconds. Once they begin roasting, you will get the aroma of those spices.

Afterward, add other dry spices, turmeric, fennel seed powder, coriander powder, and red chili powder. Add salt according to the taste and start stirring for around 30 to 40 seconds.

After sauting all the spices, it is time to add vegetables and yogurt to them. Mix it well and make sure that it gets spread in the proper way inside the pot.

Add rice above the vegetables by spreading it evenly on the vegetables. Take mint leaves and lay them on rice.

Take the saffron milk that you have kept and sprinkle it properly on rice covering it completely. After this, add water to the pot for cooking rice. But make sure that you do not stir the rice or vegetables. Otherwise, the layering will get disturbed. You are using the lid to cover the pot completely.

When cooking on the instant pot, it is now time to switch it from saute mode and cook it in pressure cooker mode. Make sure that you cook it at high pressure for around 9 minutes.

Once it starts beeping, stop the keep warm mode and let the pressure release. After that, open the pot and mix all the layers gently, but do not let the rice break.
Your vegetable biryani is ready to eat, so you can now serve it. However, make sure to do it with some yogurt or raita. You can even pour some ghee over the vegetable biryani if you want. We are pretty sure that you will love this recipe of vegetable biryani. It is one such dish which you can prepare for lunch or dinner both. If you have to go for a potluck, this is a fantastic dish. Also, most people love vegetable biryani due to the flavors and aroma it contains. So, without thinking much, go and try this Vegetable Biryani Instant Pot Recipe.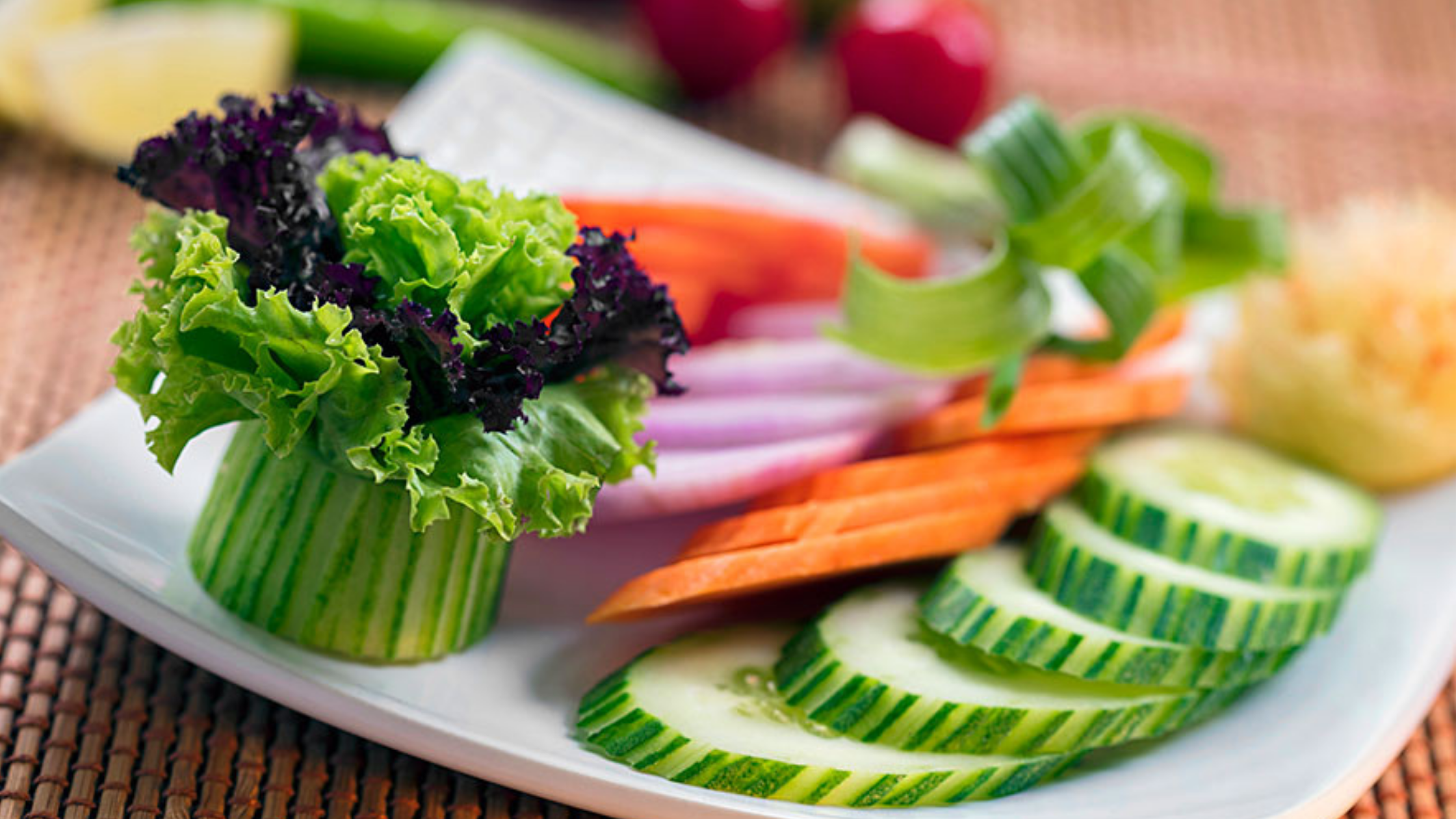 Recipes
Are you bored of eating the same kind of meal every day to fulfill the nutrients requirement of your body? Or are you looking for a meal with more veggies in it? We have a perfect solution for you ...
Read more