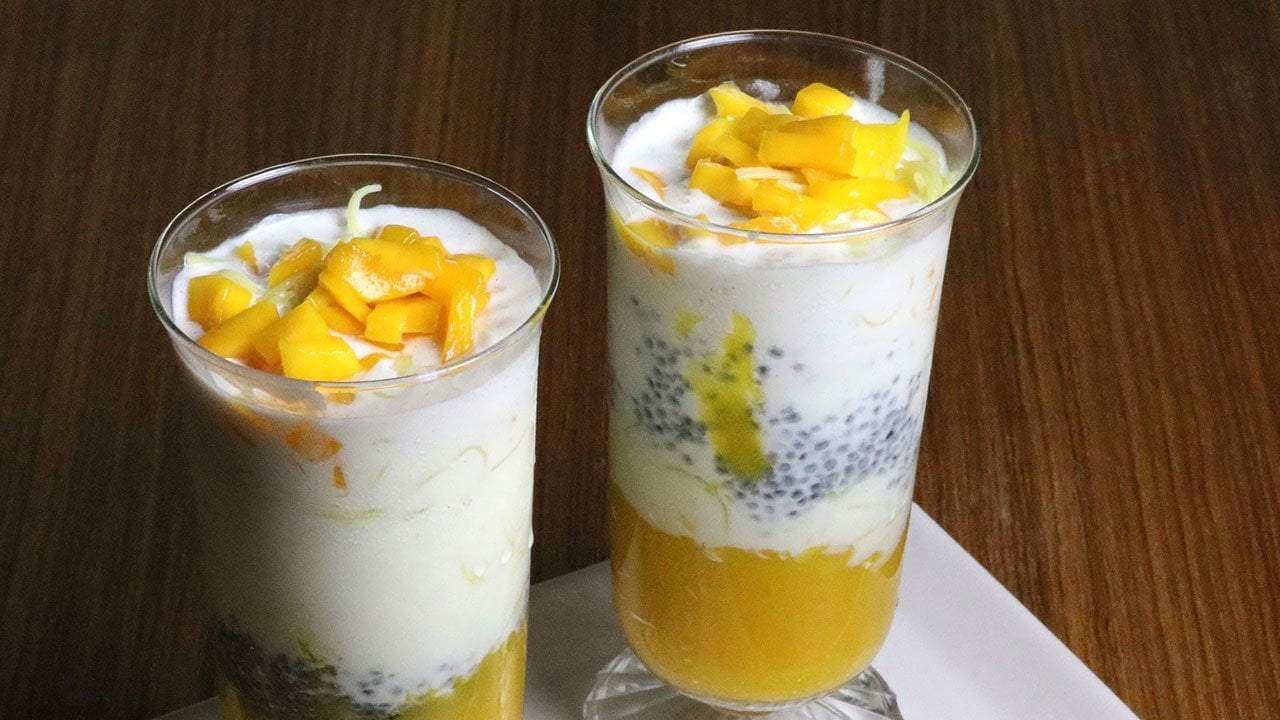 Mango Falooda
This one is a dessert beverage commonly had in India. This is an epic combination of sweet basil, milk and vanilla ice cream. This can also be served with different fruits like mango. This is the perfect way to beat the summer heat!
 Course Dessert
 Cuisine Indian
 Prep Time 5 minutes
 Cook Time 20 minutes
 Total Time 25 minutes
 Servings 4 people
Ingredients
2-1/2 Cup milk

3 Tbsp sugar 

1 Cup fresh mango pulp

2 Tbsp sweet basil seed 

(tukmaria, sabza)

1 packet of falooda 

(falooda is a corn vermicelli)

6 scoops vanilla ice-cream

1/2 cup finely chopped mangos 

(for garnishing)
How To
Take a sauce pan and add 2 tbsp sugar and then add milk in it, then put it on medium flame and boil it. Keep boiling it until it reduces down to approximately 1-1/2 cup. Then take it off the stove and keep the milk in the fridge.

Sauce Pan


Then cook the faluda in sauce pan in boiling water, until they become soft. Then strain them and chop them in a few pieces and then keep them aside to cool off. Then put them in refrigerator to make them chilled.

Kitchen Food Strainer


Chop the mango and add 2 tbsp of sugar to it. Then refrigerate it.

Super Chopper


Take the basil seeds and soak them in a bowl with almost half a cup of water. They will swell and become transparent, then keep them aside.

German Mixing Bowl
Take a tall glass now and put 2-3 tbsp of mango pulp in it, then a few spoons of flood and then basil seeds on it, then pout 1/4 cup of milk in it. Then add 1-2 scoops of ice cream in it and then again some flood on it. Then garnish it with chopped mango.


Your floods is ready to be served!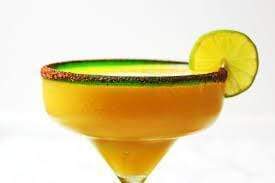 Recipes
This one is a vibrant and tasty drink to have on a summer weekend! Mango adds plenty of fruity sweetness and texture to the drink. You can add a slice of mango to top the cocktail. Ingredients ...
Read more
Recipes
  Preperation time: 05 min. Ready In: 15 min. Serves: 1 person   INGREDIENTS • Oil - 2 tablespoons • Cumin seeds - 1 teaspoon • Onions - 1 cup • Turmeric powder - ½ teaspoon • Black peppe...
Read more