Cheese Balls
For all the cheese lovers, this is a dream come true. This is a very simple recipe, that can be made quickly and can be a very good snack to have with your loved ones.
Preparation Time: 10 minutes
Cooking Time: 15 minutes
Course: Veg. Appetizer
 Servings: 4-5 people
Ingredients
o   Processed Cheese grated 1 cup
o   Potatoes boiled, peeled and grated 2 large
o   Oil 1 tablespoon + for deep frying
o   Onion finely chopped 1
o   Green chillies finely chopped 4-5
o   Bread crumbs 1 cup
o   Black pepper powder 1/2 teaspoon
o   Salt to taste
o   Citric acid a pinch
How to
Step 1
Step 2
Now take a mixing bowl and put potatoes in it along with bread crumbs, black pepper, salt, citric acid and the onion-green chili mixture. Now mix them properly.
Check out the Shri and Sam's Anti Skid Bowl here!


Step 3
Now make small pieces or balls of the mixture, then add stuff cheese in each ball and roll again.


Step 4
Now take a kadai and fill it with oil, then put it on medium flame. When the oil turns hot, then place the balls in small batches in the kadai, fry them until they are crispy golden brown.
Check Out Shri and Sam's Linocut Triply Kadai, Click Here!



Step 5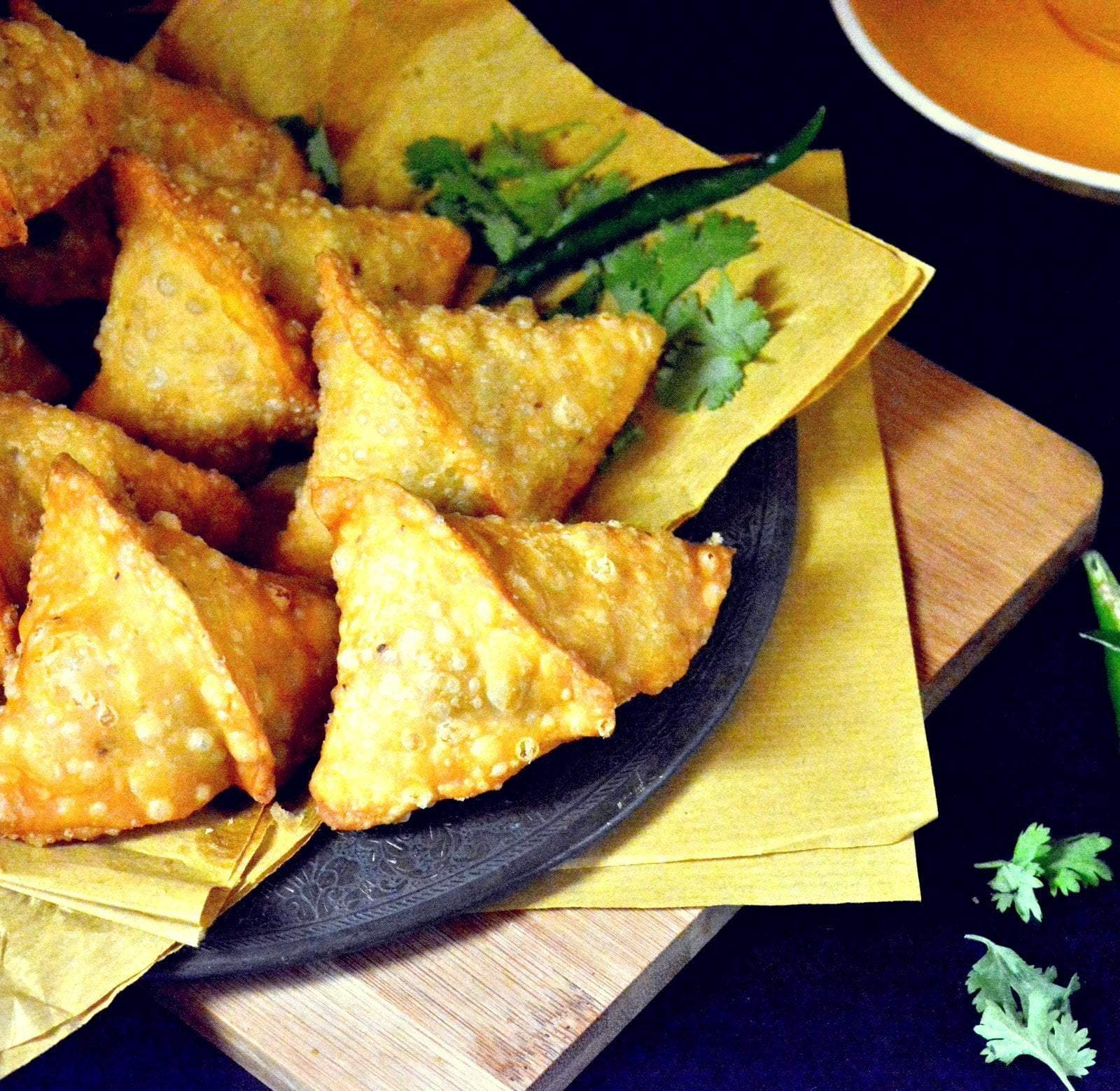 Recipes
Course: Snack Cuisine: Indian  Prep Time: 40 minutes  Cook Time: 30 minutes  Total Time: 60-70 minutes  Servings 7-8 people Ingredients 15 Spring Roll Shells, super thin 2 tablespoons V...
Read more
Recipes
On a hot summer day this can be a life saver, to keep you hydrated, a cold glass of refreshing punch will always help you!  Prep Time: 10 minutes  Total Time: 20-30 minutes  Servings 20-25   I...
Read more