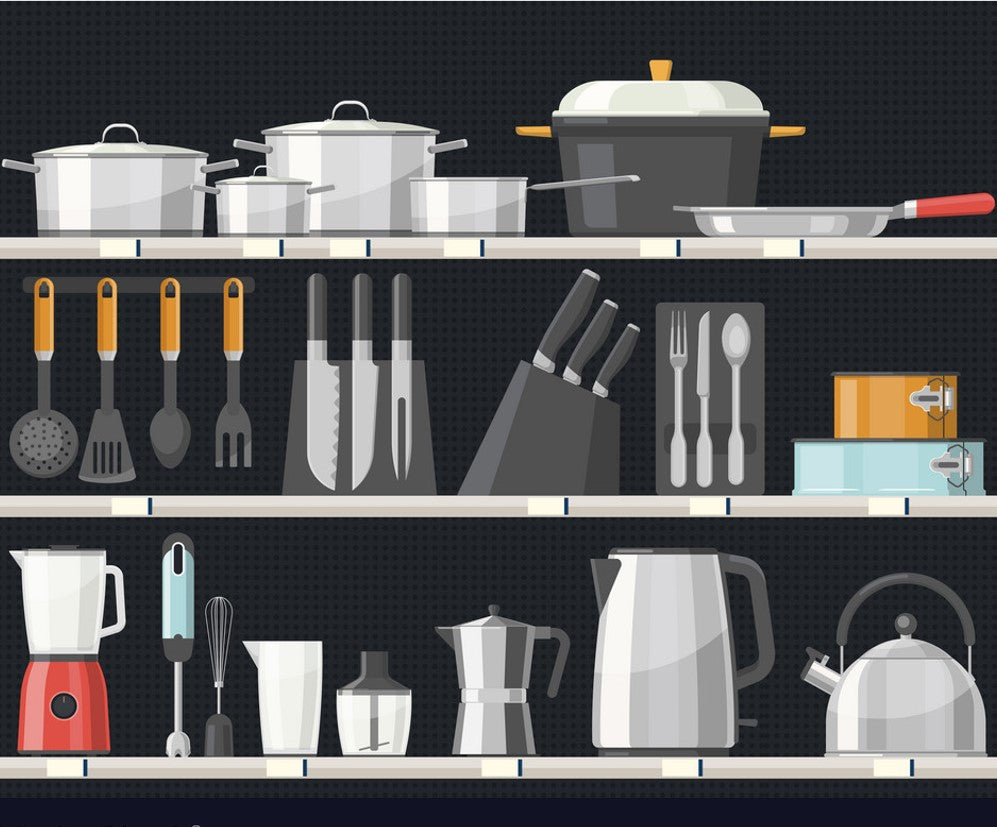 Buy stainless steel utensils for kitchen or not?
    BUY STAINLESS STEEL UTENSILS FOR KITCHEN OR NOT?
The answer to this question can be subjective, that is true but in order to answer this question we must understand how stainless steel utensils help you in your kitchen.
Since the introduction of non stick cookware, long gone are the times when every household used stainless steel kitchenware. But even in this modern era we can still find a lot of houses that are still stainless steel influenced.
From the past few years stainless steel manufacturers have started creating products that can be more useful, beautiful and more style friendly. These days manufacturers make these products food grade and food safe, which means that cooking in these products can be a way more healthier choice.
There are several reasons that you can opt to buy stainless steel for your kitchen.
Stainless Steel Utensils are easy to maintain!
All stainless steel products are really easy to clean as they are dishwasher friendly and can also be cleaned with a detergent in a regular fashion. This basically means that you do not have to do anything extra or special in order to clean them. However, the preferred way or the recommended way is to wash it with hands. These products can be cleaned in no time which makes it even easier to maintain them.
Stainless Steel utensils have great designs!
These days there are really good designs that you can buy for your kitchen. Shriandsam.com could be a really helpful website to buy some exclusive designs at the comfort of getting them delivered to your doorstep. These range of designs by Shri and Sam can help you pick products easily as the products are impressive and will beautify your kitchen.Manufacturers like Shri and Sam, also give several type of finishes on the utensils and you can choose if you would like a matt finish one or a shiny finish. These are a few things that lets people buy products with ease and without any hesitation. To further magnify the experience you can also get different type of coating on the utensils such as PVD.
Check out the new Shri and Sam Bamboo cutlery. Click Here!!!
Stainless Steel Utensils are Durable!
If you are able to purchase high quality stainless steel utensils from a trusted manufacturer such as Shri and Sam, then you can easily have high quality durable products. Durability is one of the main reasons of it being so common in Indian households.Stainless steel products can be used without any fear that it can be damaged, it is specially recommended in households that have kids. People in India also use other material utensils like nylon and ceramic, but these have their own issues, nylon can melt at high temperature and ceramic can break due to which stainless steel is a full proof option because it does not break easily. Moreover, stainless steel is a long time investment as it can last for generations.
You can Cook Easily in Stainless Steel Utensils!
These days the stainless steel utensils are very easily used, as there are new ways manufacturers are using to make the usage of stainless steel more comfortable. These days, stainless steel cookwares have "stay cool handles" that makes sure of more comfortable usage. There are several types of stainless steel products with all sizes, great designs, perfect shapes that can be beneficial for the kitchen. Stainless steel products are food grade which means if you by chance eat a small particle of it, there are no worries. Stainless steel products are also food safe which means that whenever in contact with the food, your food will never get any kind of contamination , so cooking in stainless steel products is a very healthy choice. Apart from stainless steel earlier in order to cook people used mud pots which broke easily and even aluminum which according to a few studies say that it is cancerous to cook Aluminum. Stainless steel on the other end is completely safe.
You can also use stainless steel for storage!
Stainless steel products these days are built with superior qualities, for example shri and sam Rockline Combo is a cookware combo which is ideal for cooking and perfect to store food afterwards as well. Basically, Shri and Sam gives you a cookware combo in which you can cook, serve and store afterwards. To check out our Rockline combo, Click here.
You dont have to abandon it, you can sell them!
Whenever you feel your stainless steel utensils are waring out or you feel that it does have the same shine as it it did earlier, then you can just get them re-shined again or even sell them. Yes, stainless steel products have a reselling cost because these products are recyclable. They can be re used by the manufacturers to convert the products to raw material again and create new products again.
In the end we can state with all these references that , Yes stainless steel utensils are good enough to buy for our kitchens.
Shriandsam.com can help you get different type of stainless steel products that are easy on pockets and elegant on looks.
Grab the opportunity, visit Shriandsam.com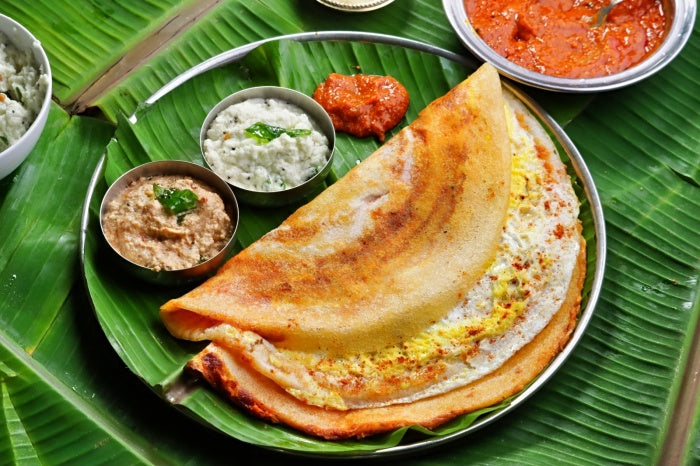 Recipes
EGG DOSA Egg dosa is a very famous street food in south India, which is recognized by the name of Mutta Dosa. Some of these are topped with veggies, some with spice powder and some with curries. It...
Read more
Recipes
Cheese Garlic Toast On Tawa Recipe
Cheese Garlic Toast On Tawa A quick snack that can cook in less than 20 minutes. This can be made with any type of bread. This is a very simple garlic toast recipe, you van also add your own kind o...
Read more