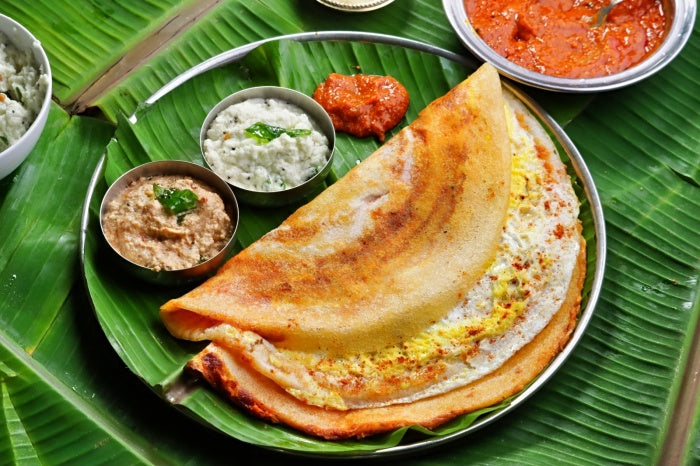 Egg Dosa Recipe
EGG DOSA
Egg dosa is a very famous street food in south India, which is recognized by the name of Mutta Dosa. Some of these are topped with veggies, some with spice powder and some with curries. It can be easily enjoyed as an evening snack.
Ingredients - 
2 eggs
dosa batter
fine chopped onions
chopped green chilies
coriander leaves
carrot gratings
oil
salt
How to make:-
Start by greasing the tawa and make it hot. Crack an egg in a bowl and put some carrots, green chilies, chopped onions, carrots and coriander leaves in it. Now get you dosa batter ready.
Now put some oil on the hot tawa and put the dosa batter on it and spread it, using the shri and sam turner. Now make sure you make a thick dosa so that the egg does not flow out of it.
Once, you see your plain dosa ready on the tawa, then put the egg mix with veggies on the dosa.
Now add oil around the edges of the dosa, once the egg and veggies mix is poured on it.
Flip the dosa using the turner, find a few of them on shriandsam.com , this will help you flip your dosas or paranthas smoothly. Cook until the egg is well done.
Cook the dosa until its crisp. Close the stove and put the dosa in a plate, your dosa is ready, you can serve it with chutney.