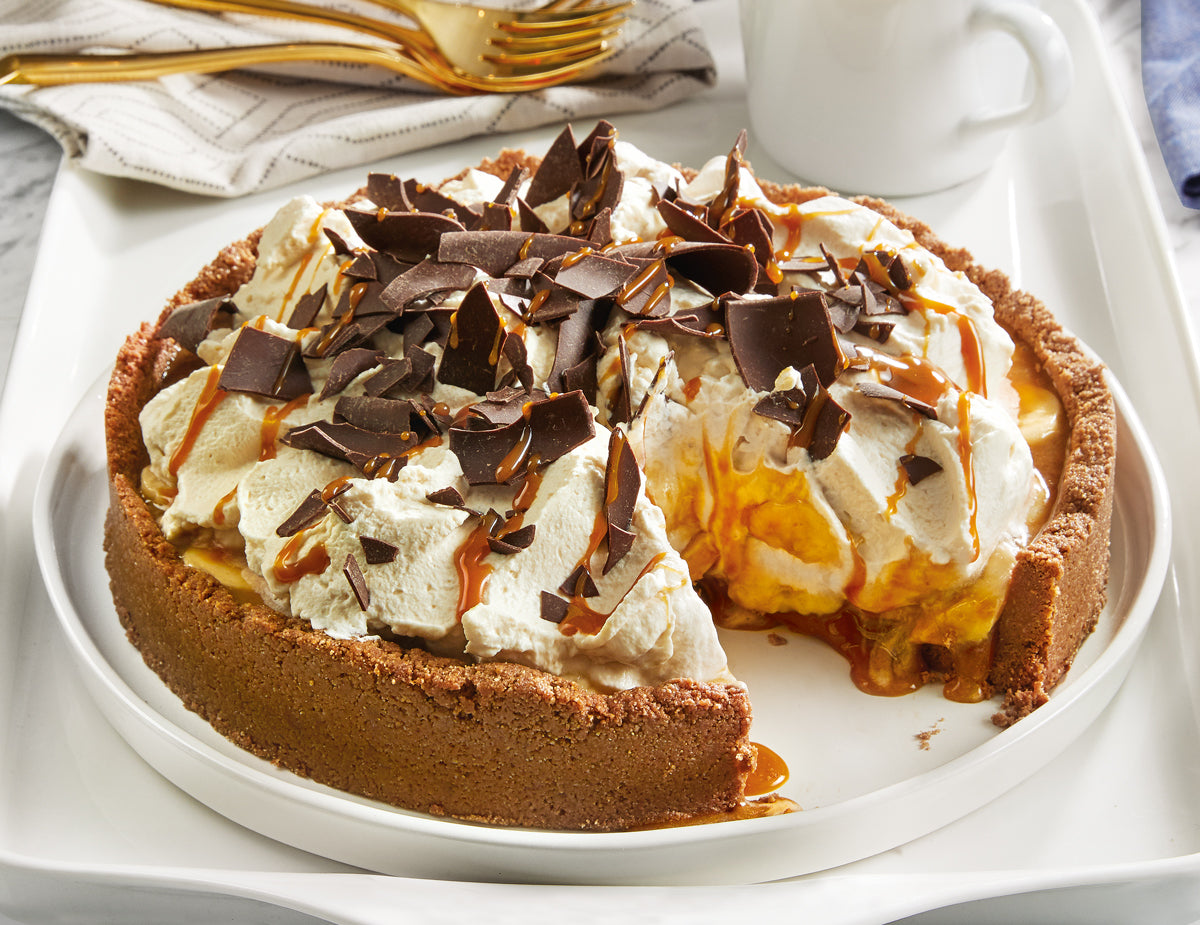 Banoffee Pie Recipe
BANOFFEE PIE
Banoffee pie is a very common sweet dish these days, banoffee pie is an add up of banana plus toffee pie. Enjoy this pie as this is a no fail, no bake sweet dish.
Ingredients - 
1 unopened condensed milk can
2 ripe bananas
unsalted butter 4-5 tea spoons
100gm pack of sweet biscuits
whipped cream 250 gms
How to prepare
The first thing you need to do in order to make a banoffee pie is to make toffee that is also known as Dulce De Leche.* Now to make that take 4-5 cups of water and submerge the water with a packed condensed milk in a pressure cooker. Cook this at high flame for two whistles after that sim the flame and cook for approximately half an hour more.
Once you are done cooking the mix of water and condensed can of milk, remove the pressure cooker from the flame and let it cool off. Then wait for the pressure cooker out and let it cool off as well.
Take a bowl and crush a few biscuits in it until these are powdered. After that mix butter in it and mix them properly. Spread this mixture in a 7-8 inch pan, you can check a wide range of them on shriandsam.com , now keep this layer of biscuit into the refrigerator for about 15-20 minutes.
Whip all the cream in a bowl till soft but stiff peaks are formed.keep aside. Now, take two bananas and slice them. Take out the pan and cover it with a layer of sliced bananas.
Now take out Dulce De Leche and spread that on the layer of bananas.
Now put a layer of whipped cream over the top. In order for that you can use shri and sam turner.
When spreading Dulce De Leche, dip a knife or spoon into hot water for a few seconds and then use it to run over it to make it easy to spread. Repeat this step, until it spreads evenly and nicely.
Recipes
Cheese Garlic Toast On Tawa Recipe
Cheese Garlic Toast On Tawa A quick snack that can cook in less than 20 minutes. This can be made with any type of bread. This is a very simple garlic toast recipe, you van also add your own kind o...
Read more
Recipes
BREAD PAKORA This is a quick bread snack which is also known as bread pakora, a very famous tea time snack in India. One can have these anywhere; restaurants, tea stalls, tiffin centers. There are ...
Read more