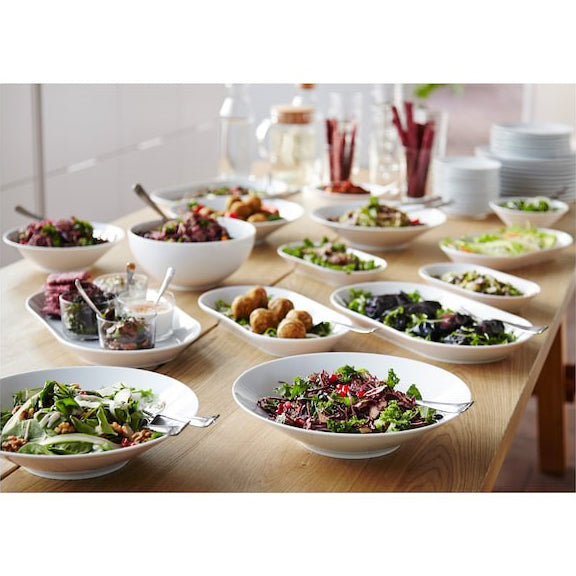 5 Best Serving Dishes
When shopping for best-serving dishes, one should primarily focus on two questions: Is the item appropriate for the intended purpose? Second, does it suit your style? In simple words, serving dishes makes you feel happy. If yes, they are the right ones for you. But don't hurry to pick the serving disk; taking your time lets you gain experience with brands and styles that can inform future choices. Ahead are the best serving dishes and pieces that you can use on different occasions. But before that, let us learn what to look for in a serving dish. 
Durability 
Serving dishes are not replaced often. Therefore, when looking for doing pieces, ensure you pick long-lasting ones. Never go with serveware that might break in the middle of your special event. Also, be careful with delicate cutlery. 
Price 
Price is an essential factor for everything. Sometimes it's okay to pay a little extra for the work that fits in well in your kitchen and looks elegant. But in this case, you can go an extra edge as the pieces you are investing in today will serve you well during different occasions. 
Care
These days, you might be surprised to know that many items are dishwasher safe, including wine glasses. Yet, many recommend handwashing. Read the fine print to avoid spending hours cleaning the tableware and serving dishes after the party. Items that can be washed in dishware should be kept separate, and things that are for hand washing should be kept apart; this will help save time. Now that you know what matters let us know about the five best serving dishes every kitchen must-have. 
5 Best Serving Dishes 
1. Cheese Board
When you want to go all out with your cheese and charcuterie spread, you'll need plenty of room to accommodate the different kinds and garnishes. A large board with 17 × 12 inches of measurement is best for holding many treats, even if it has a hidden drawer to keep the cheese knives and a cheese fork. 
2. Wine Decanter
Add drama to your dinner gatherings with a wine decanter. A striking shape that allows the wine to breathe before serving improves the flavor. When you pour the wine into the decanter, it pools in the broadest section, allowing the wine to be exposed to the most amount of air possible. Decanting merlots, cabernets, pinot noirs, and other varietals into this vase before drinking will help them taste better. 
3. Dutch Oven
A well-equipped kitchen should have an enameled cast-iron Dutch oven that is best for preparing soups, stews, chilies, and braises. It's also suitable for baking crusty bread and roasting a whole bird. The 7-quart Dutch oven is best and allows you to prepare significantly more significant amounts of everything.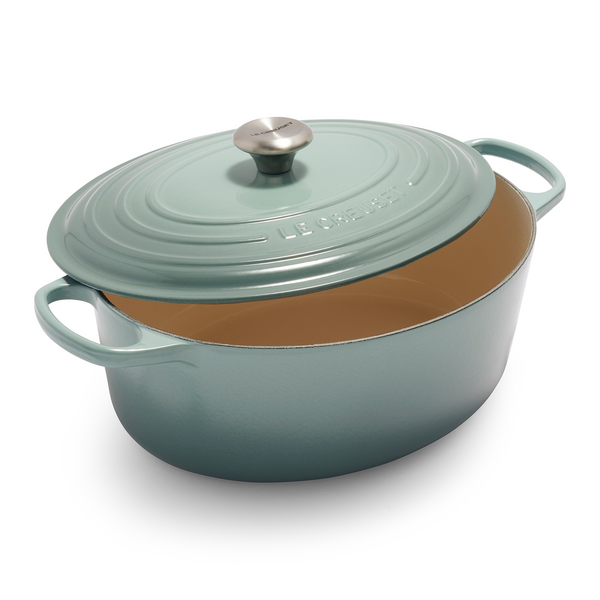 4. Butter Dish
When butter is kept in the fridge, it becomes hard and cold. You probably keep your butter dish on the counter if you want creamy, smooth, spreadable butter on demand, which is acceptable as long as you can consume a butter bar in 14 days. 
5. Pie Server
Making a pie is not easy, so why spoil it by removing pieces from the pain with anything other than the pie server. No one likes eating mangled pieces, even for free. So why risk destroying your pie. Use a flexible stainless steel pie server to cut the pit, manoeuvre that tight first piece out, and serrated on both sides. A pie server helps with dessert, but you can use it for pizza also. These are the essential serving dishes you must have in your kitchen.
Check out the complete range of Serveware: https://shriandsam.com/collections/serveware-storage