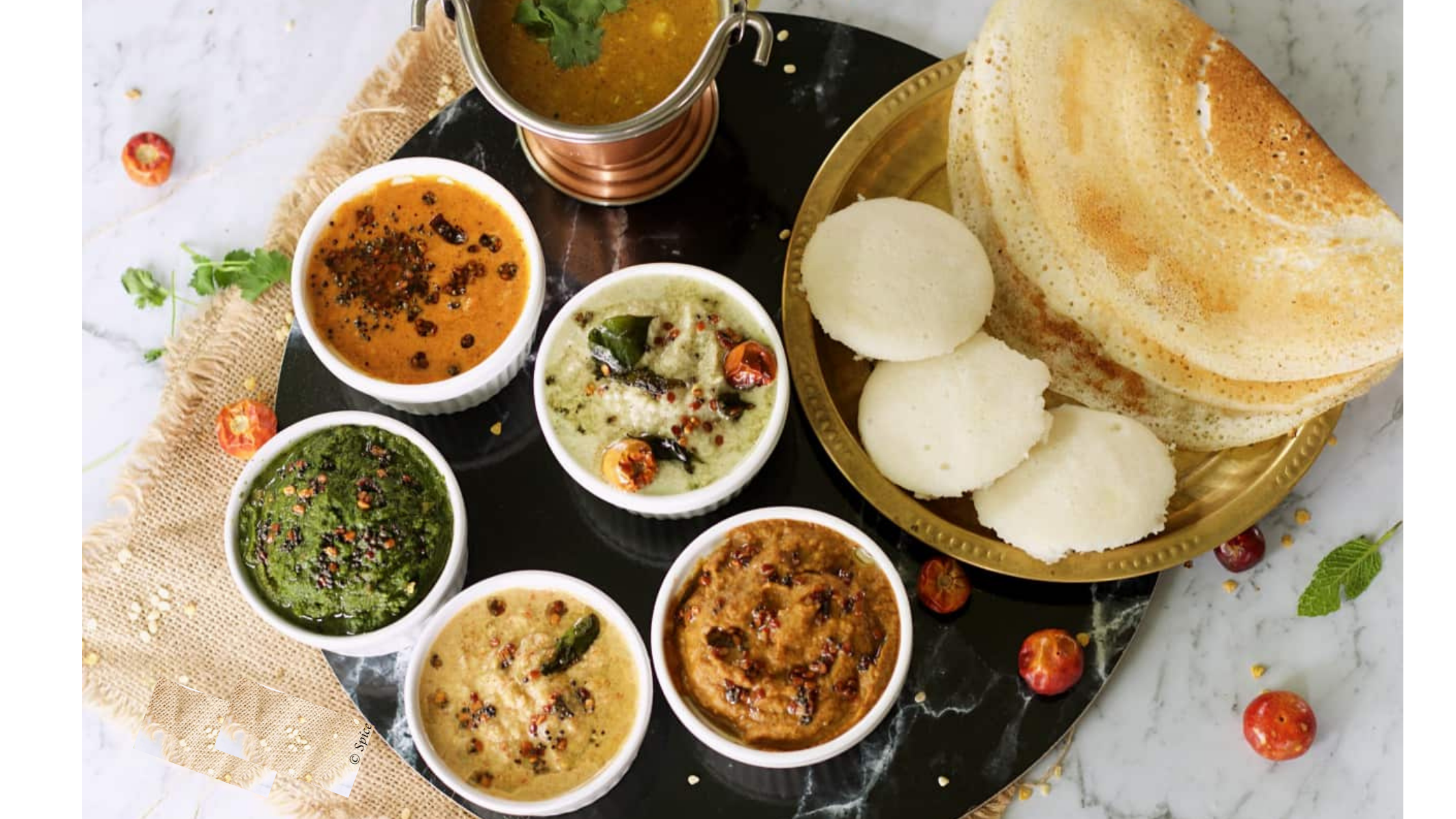 Yummy chutney recipes for idli and dosas
South Indian breakfast mainly comprises idli and dosa. These dishes come with three types of chutneys of different flavors, which enhance the taste. You must have been wondering the methods of making these chutneys. So, here we bring you the recipe of the three chutneys that come with South Indian breakfast!
Coconut Chutney
It is the most common chutney to couple with South Indian foods. It is served in most South Indian restaurants. The various ingredients of this chutney include a half cup full of coconut that has been grated, one green chili, a teaspoon full of Bengal gram, a pinch of tamarind, and salt as per taste, are to be put in a mixer grinder. It needs to be ground so that it remains coarse yet wet; then, water needs to be added until it reaches a perfect consistency.
Coconut Coriander Chutney
Coconut coriander is one of the most famous chutneys. It is fresh and tastes great. The recipe of this chutney firstly includes the addition of vegetable oil to a heavy-bottomed pot. Then, allow it to heat up. Then this should cook for 30 seconds by frequently stirring the mixture. Gradually add a three-fourth cup of coriander along with the stalk, one-fourth cup of mint, one or two green chilies, one small tamarind, a pinch of turmeric, and salt as per taste.
When the coriander softens a bit, take it up from the flame and pour it into a mixer onward with the half cup of freshly grated coconut. Add water gradually to the mixture and grind it to have a coarse yet wet chutney consistency. 
Tomato Onion Chutney
This unique chutney is made from tomatoes and onions. The recipe of this chutney is as follows:-
Put a tablespoon full of vegetable oil on a heavy-bottomed pot and then let it heat up. Then, add six cloves of garlic, a bit of crushed ginger, 1½ tablespoons each of urad dal and chana dal, a few dry red chilies, and roast it.

When the dal turns golden, put the onion slices first and fry till it becomes translucent for about a minute. 

Now, add the tomatoes, a bit of red chili powder, and a pinch of salt. Then cook till the tomatoes soften, for about 5-7 minutes. Stir the mixture occasionally. Keep adding water in small amounts if the mixture sticks to the pot.

Once everything is done, remove the mixture from heat and cool down to room temperature. Now, please put it in a mixer grinder along with the freshly grated coconut. Keep grinding till it becomes coarse yet wet. You may add water if necessary.

Now for tempering, vegetable oil needs to be added to a similar heavy-bottomed pot. Then, after heating it on medium flame, add mustard seeds and leave them to stumble.

Then add the two types of daal — urad and chana dal, and roast it. When the dal turns golden, add a few dry red chilies and a few curry leaves. Fry till you get the smell of the preparation and curry leaves to become crunchy. However, curry leaves shouldn't get burnt. Take it off from flame and add the tempering on the chutney (any one of the above three) that you had already prepared. Serve it with idli or dosa after mixing it well.
Final words
South Indian foods like idli and dosa taste ravishing when eaten with the above three chutneys. One can easily prepare these chutneys at home. Once prepared, you can even keep the chutneys in the freezer for later use or serve them with idlis or dosas immediately after being prepared.