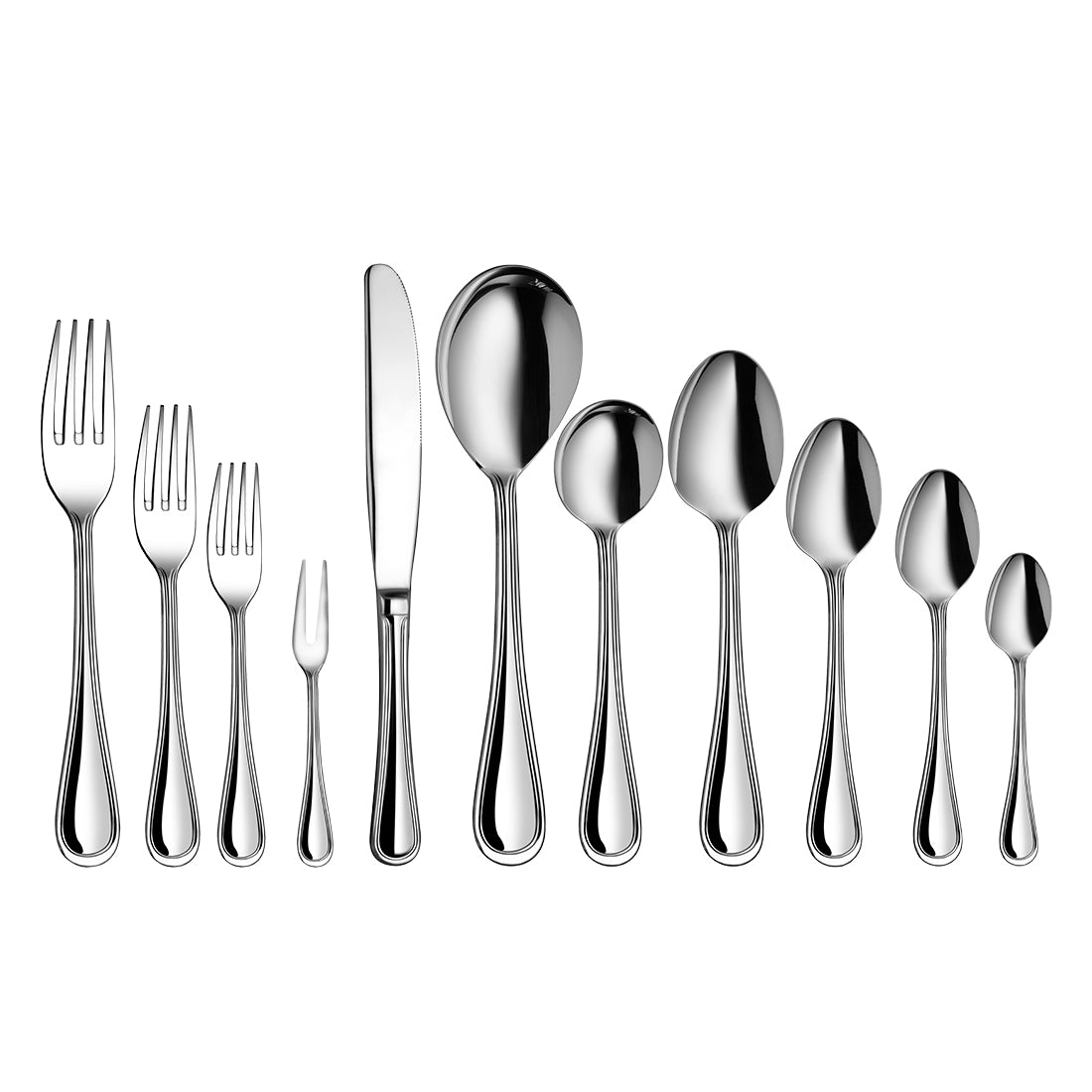 Why is Stainless Steel Cutlery best for regular use?
Cutlery possesses knives, forks, and spoons that you could regularly use to prepare and eat food. A good quality stainless steel cutlery set could last for years without getting worn, scratched, or breaking. Buy stainless steel cutlery from Shri and Sam that provides you with cutlery in various colors, as stainless steel is considered the most long-lasting and durable cutlery material. Stainless steel cutlery remains sharp while you slice the knives through vegetables and meat. Let's examine why stainless steel cutlery is best for regular use. 
Easy to clean
Stainless steel cutlery is easy to care for and clean, as the cutlery can be easily washed directly with water and soap. This makes every stainless steel cutlery ideal for families with young kids and students. Even if the Shri and Sam stainless steel cutlery slide through your fingers, the cutlery won't break. Using warm water with soap would ensure no oil stain over the cutlery when it comes to stainless steel cutlery or utensils. No need to use a unique scrubber; instead, you could use sponge scrubbers or plastic to clean up the cutlery.
Last for a longer duration
Stainless steel cutlery is considered hard and doesn't break easily, especially when you go to your grandmother's house; you could witness stainless steel cutlery that could be from your grandmother's wedding. Moreover, the cutlery doesn't rust. Also, that's why it could last for a long time.
Safe for dishwasher
Traditions can be chosen over modern alternatives without being complicated or inconvenient. You can use a dishwasher to clean all of your stainless steel kitchenware safely. They should be loaded similarly to how you would load other dishes. Every stainless steel cutlery piece of Shri and Sam is safe for the dishwasher.
Withstands high temperature
Other material cutlery could withstand high temperatures, but a sudden temperature change could damage them. While on the other hand, stainless steel cutlery could withstand high and low temperatures without hassle. You could eat stove-cooked food or a stored freezer and enjoy the meal. 
Easy to handle
One of the most advantageous parts of stainless steel cutlery is that they are straightforward to handle. Everyone can easily carry stainless steel cutlery without feeling its weight, so use stainless steel cutlery regularly.
Pocket friendly
Shri and Sam stainless steel cutlery provide excellent value for money, as it offers tremendous variation in stainless steel cutlery prices. Moreover, it also includes a low risk of getting damaged and could be used for longer. This would be a better investment for your kitchen.
Possess various designs
Stainless steel cutlery is available in many exciting and contemporary designs, especially Shri and Sam's stainless steel cutlery sigma border. The cutlery includes proper finishing along with appropriate mirror polish that could remain for a long duration. 
Conclusion
Stainless steel cutlery seems to be the ideal option daily that poses no risk to your health. Moreover, the cutlery is easy to clean, and there is no risk of germs accumulating over the cutlery. Buy corrosion resistance and durable stainless steel cutlery from Shri and Sam.
Click on the link to check out full range of stainless steel cutlery: https://shriandsam.com/collections/cutlery