Using Herbs and Spices to Dress Up Vegetarian Dishes
When making our food items tasty, there are no better options than herbs and spices, especially when preparing vegetarian meals. And you want it to be healthy and spicy at the same time. Then, you must use the herbs and spices straight out of your kitchen garden. We have a variety of them available in the market. At the same time, some people use them when cooking vegetables. There are many, who prefer to use them for dressing up vegetarian dishes. If you look at the benefits, both have different advantages and can make dishes tasty for you. But here, we are going to talk about using herbs and spices to dress up vegetarian dishes.
Now, as we already mentioned, we have numerous herbs and spices. So, they do vary in taste and aroma too. And when it comes to using them for dressing up the vegetarian dishes, there are a few things that you should keep in mind. Also, you should know how to add these herbs and spices to your vegetarian dishes so that they can not only make your food look amazing. But those vegetarian dishes should also taste good. So, let's see how to do it.
Choose the right herbs and spices according to the vegetables
It is the basic and the most important thing that one needs to consider. You might have plenty of herbs and spices available with you. But not every spice or every seasoning you own needs to go well with all the veggies. Remember that adding the wrong spice or wrong herb to your vegetarian dishes can completely ruin the dish's taste. So, before you start dressing up your vegetarian dish with any of these items, check whether it goes with that particular vegetable or not. If you are preparing vegetable soups, you can add thyme, bay leaf, or savory to it. Similarly, if you have made a potato dish or a cauliflower dish, you can try adding dill or rosemary to it. It will help in increasing the flavor of the vegetarian dishes.
Know how to add the herbs and spices
When adding herbs and spices as a seasoning to vegetarian dishes, you need to know how to add them. We can add some herbs in the raw form only. However, it does not apply to all the spices. But many herbs require a little bit of cooking before you use them for garnishing. It helps in infusing the right flavor of that particular herb into the dishes. Like, there are many dishes in which rosemary is being garnished after roasting. The same applies to the spices also. Like if you want to add oregano, it doesn't require roasting. But if you want to add parsley or fennel seeds in vegetable soups, you will have to roast them before garnishing.
Never overdo the spices and herbs when dressing up your dishes
When you garnish herbs and spices in vegetarian dishes, the purpose is to make them taste good and to make them look good. But this doesn't mean that you need to add them too much. Else, it will not let you enjoy the real flavor of the dish. So, make sure that you add them in the right quantity so that you can enjoy your plate in the right way. If you do not know the right amount of herbs and spices, you should use them for a particular vegetarian dish. It is always better to check the recipe or search online about the same.
Final words
We hope now you know how to use the herbs and spices to dress up your vegetarian dish. Next time, when you plan to cook a vegetarian dish and look forward to adding herbs and spices as a seasoning, remember the tips we shared above.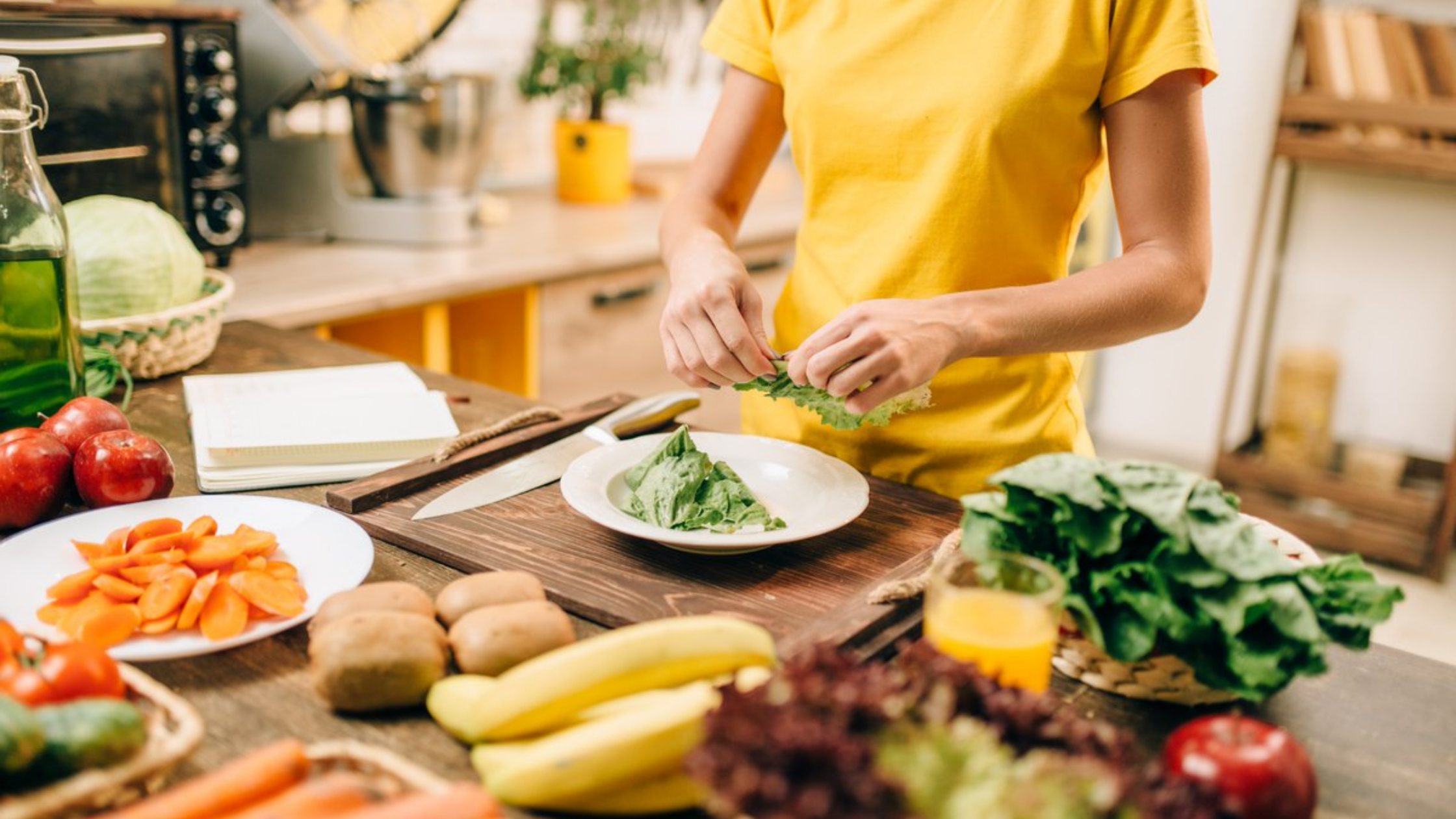 Kitchen Hacks
It often happens that we do not have much time for cooking and as a result, you end up ordering from outside. It usually happens because either we have a full-time job which doesn't allow us to giv...
Read more