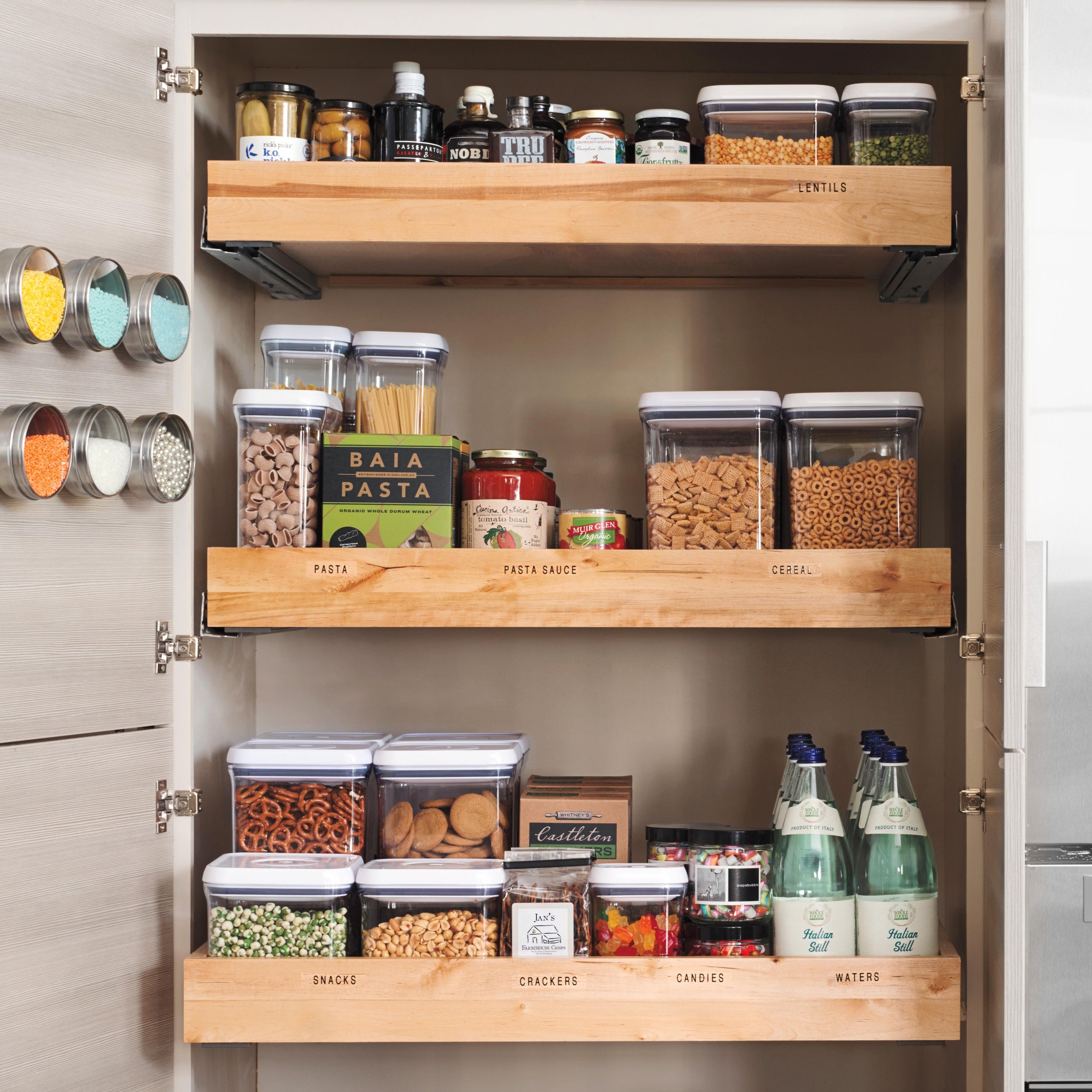 Top 5 Kitchen Storage Brands
Whether you are looking for airtight containers or regular storage containers for your kitchen, you are at the right place. This post will list the top 5 kitchen storage brands that offer different storage containers for your kitchen needs. 
These days to save space and keep things managed, the concept of modular kitchen is gaining popularity. However, the purpose is half solved without the proper containers in the kitchen. There is a vast range available from glass material to ceramic to airtight boxes to BPA-free containers; all you need to do is pick the suitable jar as per your needs. And to help with it, we've come up with a list of 5 top kitchen storage brands. Before we get into the details, we will share some essential things about containers. 
Material:

These days, glass and plastic are standard food containers. Although most plastic is BPA-free now and is safe, if you want to avoid the possibility of chemical leaching, go with Glass or Steel. 

Shape:

Generally, food storage containers are round or rectangular. They help save space and keep things organised. Round ones are perfect for storing salads and liquids, while rectangular can be used for preserving meat, dry fruits, etc. 

Lids:

If a lid isn't airtight, it is a dealbreaker. Unlike the cover, containers with clasps are more durable and offer leak protection. Some are easy to close, while others have locks on the side. 
Top 5 Kitchen Storage Brands:
1st kitchen storage container set on our list is from the company Shri & Sam. Known for the product range, price, and quality, the company has served us since 1984. All its products speak for themselves. If we say most Indian kitchens still use stainless steel storage sets, it will be not wrong. Looking at these health hazards caused by plastic Shri & Sam offers steel, glass food storage, and bakeware container with an airtight lid. 
Click on the link to buy this product: https://shriandsam.com/products/glass-370ml-640ml-1050ml-1520ml-food-storage-bakeware-container-with-airtight-lid-rectangular-clickfresh
Cello doesn't need any introduction; the products offered by this company are made with perfection. With a great look and see-through design, most of the storage containers provided by Cello help see what's inside without opening the container. The container set offered by Cello is multi-purpose odourless and best for your kitchen. 
If you are looking for microwave-safe containers or something good for your health, we suggest going with the container sets offered by Shri & Sam. Amazon's in-house brand Solimo offers affordable and good-quality products. The majority of the containers are airtight. The only take-off containers are of plastic. However, BPA-free and odourless are made of plastic.
Another best kitchen storage brand after Shri & Sam and Cello is Milton. The food containers offered by Milton are durable, odourless, stylish, stackable, and have geometric designs that are impressive to look at and use. Operating since 1972, all age groups have used Milton products. 
Without thinking much about whether you should trust the company or not, you can give Milton products a try. 
Last on our list is Princeware, a kitchen storage container brand that offers different containers. The brand provides impressive containers, but they are provided at a lesser price than Tupperware and have the same quality as Tupperware. The set comes in various sizes, is microwave safe, and all containers are food-grade plastic. You can store the containers on one another to save space. 
Check out the complete range of Storage Sets on Shri and Sam's Website
Conclusion
You can choose from any of the brands' none will disappoint. Shri & Sam is where you need to go if looking for stainless steel containers. You will get a variety and durable materials.