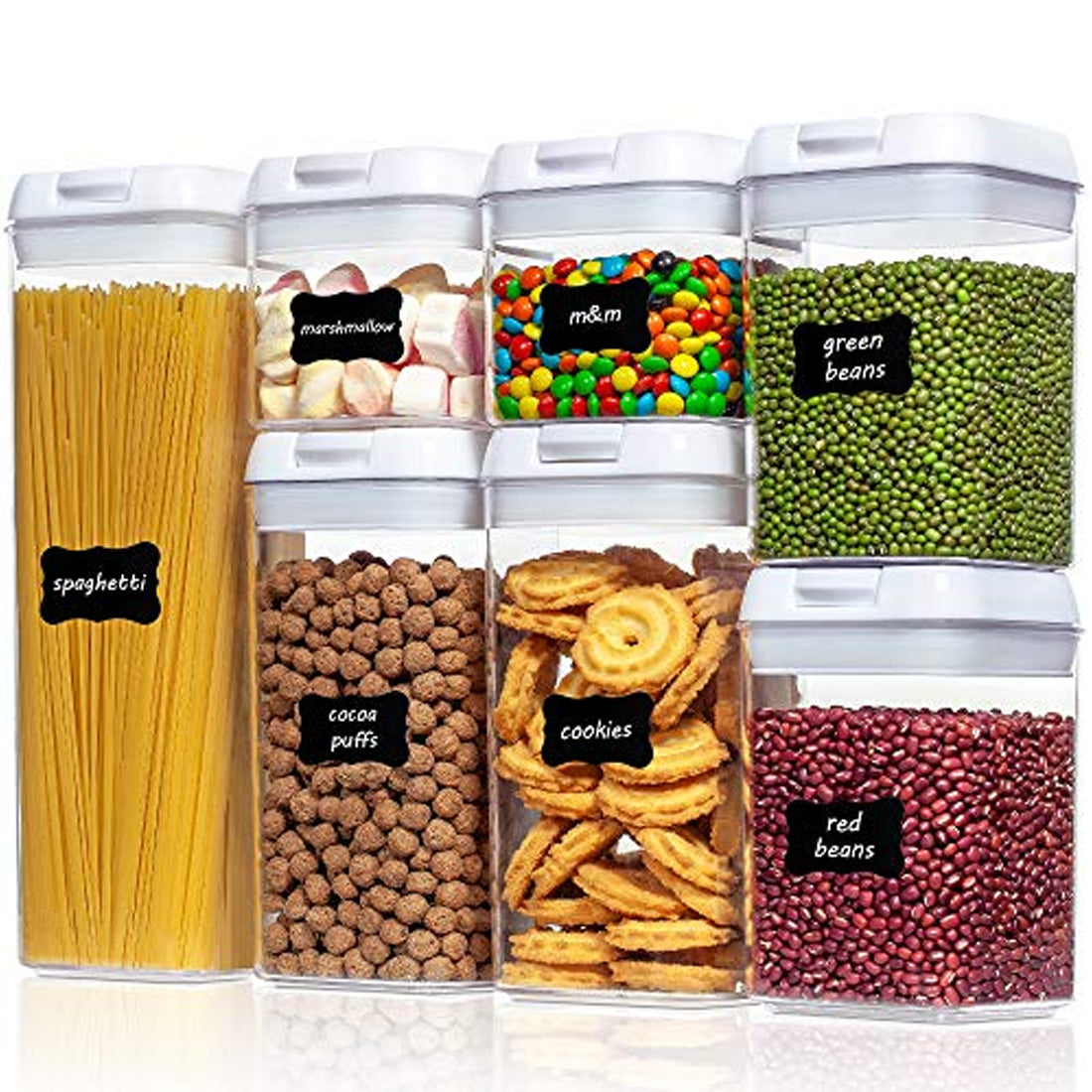 REASONS WHY AIRTIGHT CONTAINERS WILL MAKE YOUR LIFE EASIER?
Whether you need to store leftovers, lunches, snacks, or other meals, it is essential that the food storage containers you pick out be airtight and liquid-tight. Choosing the correct box also can have many advantages. 
Here are a few.
Airtight containers look stylish and decorative. They also prove to be a great way to organize our kitchen alongside helping unwanted pests away from the food. Transparency also serves as an essential aspect as it helps maintain the product's freshness. It is easy to carry and store a good quantity of food. We need not worry that the food might get spilt in case we are taking the food in such containers. 
The food quality improves once we start using airtight containers. It is better than plastic containers because plastic is not suitable for health, and food, if stored in plastic, does not remain for long. However, glass storage containers are the best suited for storing pickles that keep their taste intact and fresh.
One can also reheat their food by placing it directly in the microwave.
By setting produce in airtight containers, you may assist in preserving them more energizing than leaving them in their container/bag. In contact with ambient air, meals can become ripe or, once in a while, unusable if you wait too long to use them. By having them secured in an airtight box, the freshness lasts longer.
Buy This Product Now: Glass 370ml, 640ml, 1050ml & 1520ml Food Storage & Bakeware Container with Airtight Lid Rectangular Clickfresh
Another advantage of getting airtight containers is keeping insects/mice / different from the meals. If located in a cardboard container or left out of their unique bag, rodents can easily make their way through packaging and get to the meals.
By keeping food in storage containers, you avoid contamination of your food by unwanted guests in your pantry.

Optimize pantry storage
Sometimes coming back from grocery shopping and placing meals away can emerge as a puzzle becoming the entirety. Have you ever thought of putting your dry meals/spices in storage containers that help with organization?
Use airtight containers for all of your needs

.
Airtight and liquid-tight food storage containers exist in many shapes and sizes - you choose what you need. You can use plastic containers, glass containers, pantry garage containers, or even lunch containers for meals on the go. As they may be liquid tight, those containers can also preserve liquid meals, soups, beverages, and raw foods.
When you choose your container, make sure you select the proper size. Some smaller containers are made for lunches - large storage containers are perfect for dry food with flour, sugar, rice, oatmeal flakes, cereal, and more.
Buy This Product Now: 
Stainless Steel 4 PCS Storage Container with Multi Color Lid Fresca
Note that some containers are freezer, microwave, refrigerator safe, and dishwasher safe. Eco-friendly consumers appreciate glass containers. Containers are not only perfect for storing meals, but they are also easy to maintain and help preserve fresh food.
Shri and Sam
are one the most renowned brands that have several products related to airtight containers. Out of the products, the airtight containers are handy because of their durability and sustainability. For more information and designs, visit the website and avail the best containers at pocket-friendly rates -
https://shriandsam.com/pages/search-results-page?q=airtight+container