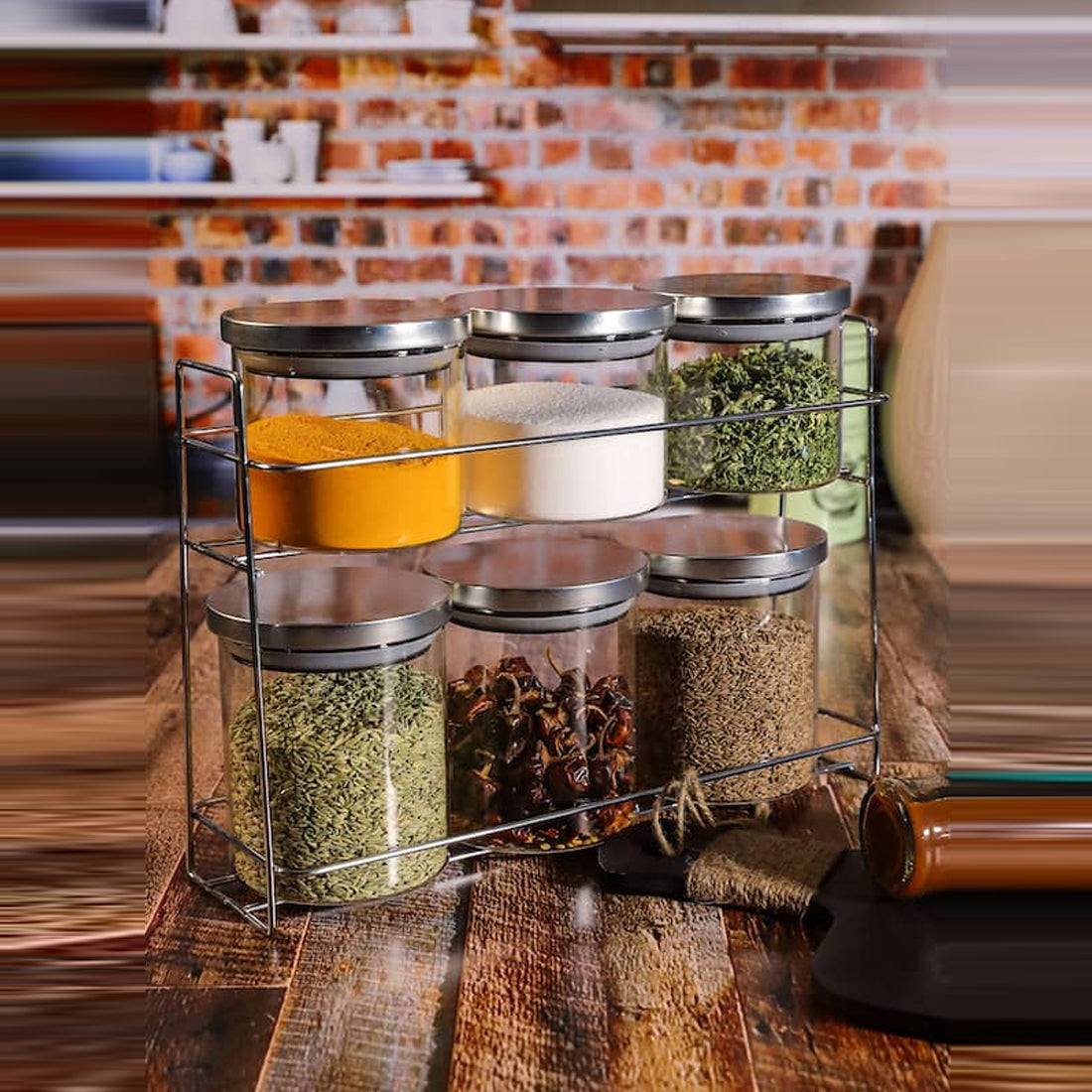 AN ULTIMATE GUIDE TO SELECTING THE CONTAINERS THAT WILL SUIT ALL YOUR NEEDS!
Keeping your kitchen organized since this is where we tend to start our day. An organized kitchen at home is a fantastic asset. From containers to tumblers, plates to glasses and bowls, keeping things organized is essential as it can make things easier and help us complete our tasks faster. The proper storage solution forms an integral part of any organized kitchen. A plethora of jars and containers are available in the market. 
Several containers are used to organize our food storage with ease. Be it for storing vegetables or pulses, or may it be for strong spices, beverages, or any kitchen essentials, the right kind of storage should be used that can be helpful for the long term. Let's go through some of the containers that can be used daily and fulfil all our needs.
Glass Jars:

It is primarily used because of two reasons firstly, because it is eco-friendly, and secondly, they do not react with the food items. The glass storage has plenty of variety and designs and looks beautiful. It can give us the best benefit and help us locate the food faster because of its transparent nature. On the other hand, they are fragile, i.e. they must be used with care and are expensive. From glass canisters to round-shaped glass canisters with dome share lids and square-shaped glass containers, all these varieties of designs add beauty to the kitchen shelf, but they must also be handled with care.
Steel Containers:

They have been used for ages.

Shri and Sam Stainless Steel

products suit our needs as they are durable, lasting for decades, and firmly structured. They too are found in different sizes and shapes, which can be perfect for all kinds of kitchens. It can be handled carefree as there is no worry in case it slips from our hands. Since it does not have the facility of being transparent thus, it requires to be labelled with the names of the stored products. But nowadays, the lids of the steel containers have a transparent base that makes them easier to use. We can see through it, and this can help us to do our work at a faster pace.
Click on the link to buy this product: 
Ceramic Containers:

The most beautiful ceramic containers are again very user-friendly. It has both varieties that include air-tight lids as well as easy-to-open lids. The best containers from Indus People can be used to store pickles, flour, and condiments. 

Plastic Containers:

This is the following type of container, and before buying, we must ensure that they are food-grade plastic.

Tupperware

, best for plastic containers, has sleek designs and is durable and easy to wash and carry. They have lock-in-lock containers that can be relied upon to keep our food fresh. We can store any food in these containers as it comes in different sizes.
Shri and Sam have various such products that can help store a variety of products. Visit the website for more such information and get more options.