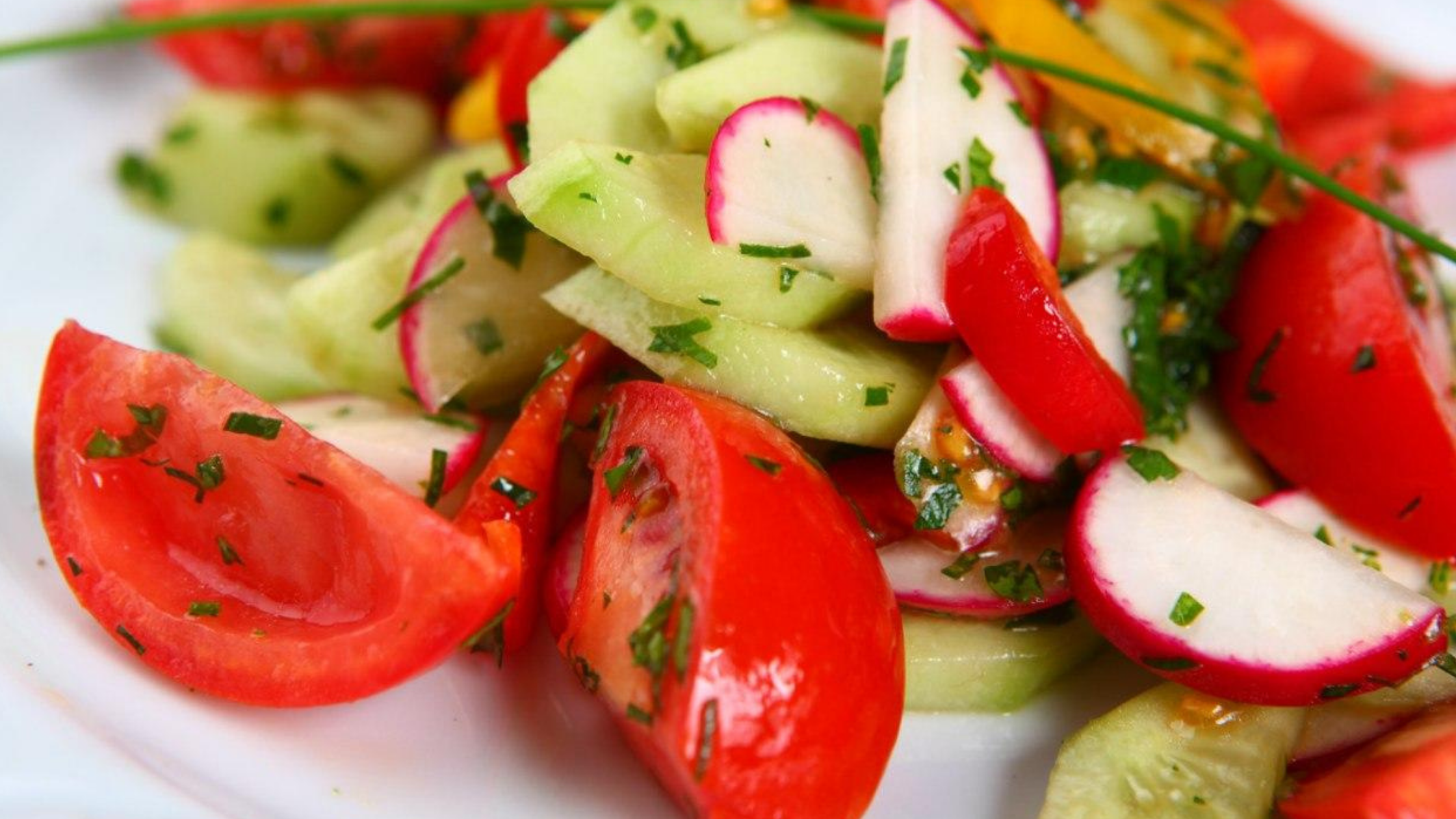 Main ingredients for marinated tomatoes
Marinated Tomatoes is a recipe where healthy fresh tomatoes are marinated in olive oil, vinegar, and herbs for hours or overnight. It is a perfect side dish that anyone can love. One of many favorites and easiest recipes to create is marinated tomatoes you can serve during the year, be it summers or chilling winters. We have brought forth a quick list of ingredients and recipes for those trying to learn and prepare marinated tomatoes.
Recipe 1 
Ingredients 
Washed tomato

Dried Oregon

Rosemary

Garlic

Fresh basil 

Olive oil 
Steps to prepare
In a bowl, combine washed tomatoes, one tablespoon each of dried oregano, rosemary, garlic, fresh basil, olive oil, and salt, and let stand at least one hour. 

In a food processor, puree tomatoes into a paste. Then add salt and pepper to puree per your taste, and wait until it gets smooth and creamy.

To serve, cut into wedges about half an inch thick and place on a platter. Top with a serving of shredded mozzarella cheese and a sprinkling of fresh herbs (my favorites are thyme and oregano). 

Drizzle with a bit of oil and place in the oven at 350.

 Serve with crusty bread slices like baguettes or quiches. 
During summers, you can use them as an accompaniment to grilled seafood. They are a delightful and delicious side dish with grilled meat, pasta, or other words in the winter.
Recipe 2
Ingredients
Sliced tomatoes

Olive oil

Chopped garlic

Olive oil
Steps to prepare
Another easy recipe to create using marinated tomatoes is the bruschetta. 
Combine sliced tomatoes, olive oil, and chopped fresh garlic, dice, and stir to combine.

 Brush with olive oil and bake in a hot oven until golden brown and crisp. Now remove the food from the oven and let it cool down for 5 minutes before serving.
Recipe 3
Ingredients 
Fresh tomatoes

Fresh basil

Olive oil

Bacon grease
Steps To Prepare
Another great recipe using marinated tomatoes is the pizza baked in the oven. 
This dish uses fresh tomatoes, fresh basil, olive oil, or bacon grease to prepare crispy and golden brown tomatoes from the outside but soft from the inside.

Alternatively, you could bake the pizza with mozzarella cheese and fresh herbs, making a nice appetizer to serve before serving the main meal.
Recipe 4
Ingredients
Fresh tomatoes

Meat

Hot water

Sugar

Salt
Steps to prepare
Before marinating, make sure the meat is completely defrosted. 

Now marinate them in water for at least one hour. Make sure the water is hot, and don't forget the sugar. 

Mix it well to make sure all ingredients are completely coated in sugar.

Use a wooden spoon to mix thoroughly. Spoon will prevent the mixture from clogging up. 

Please place them in the crockpot and put them on top of some low heat. 

Leave them to cook on a low for about 30 mins or until they are done. 

Unwrap it now and place them in the refrigerator. 

Do not reheat them.

You can serve it with grilled vegetables or tortilla chips. Or you can add them to your usual salad. 

You could also make them into enchiladas or tacos.
If you feel like trying something different, try cooking them with steak. Just be sure you don't overcook, or else the spices will lose their flavor. In the summer, you can place the Tomato Cucumber chunks on top of salads. They are delicious! You can also use them on top of steamed white rice.
Recipe 5
Marinated Tomatoes are made by soaking the meat or fruit in olive oil, garlic, cider vinegar, salt, and herbs for at least eight hours before preparing to serve.

Depending on the thickness of your tomato, it may be necessary to marinate overnight. Once marinated, the next step is to prepare the rest of the ingredients.

Combine tomatoes, cheese, bacon, onions, bell pepper, olives, cilantro, oregano, and any other additional herbs, spices, or seasonings you want to include; cover and let simmer until ready to serve.
Conclusion
One of the best things about these tasty recipes is that they are straightforward to make and usually take about 30 minutes of preparation. It makes them ideal for those who don't have a lot of time to sit down and make a nutritious dinner for their family.