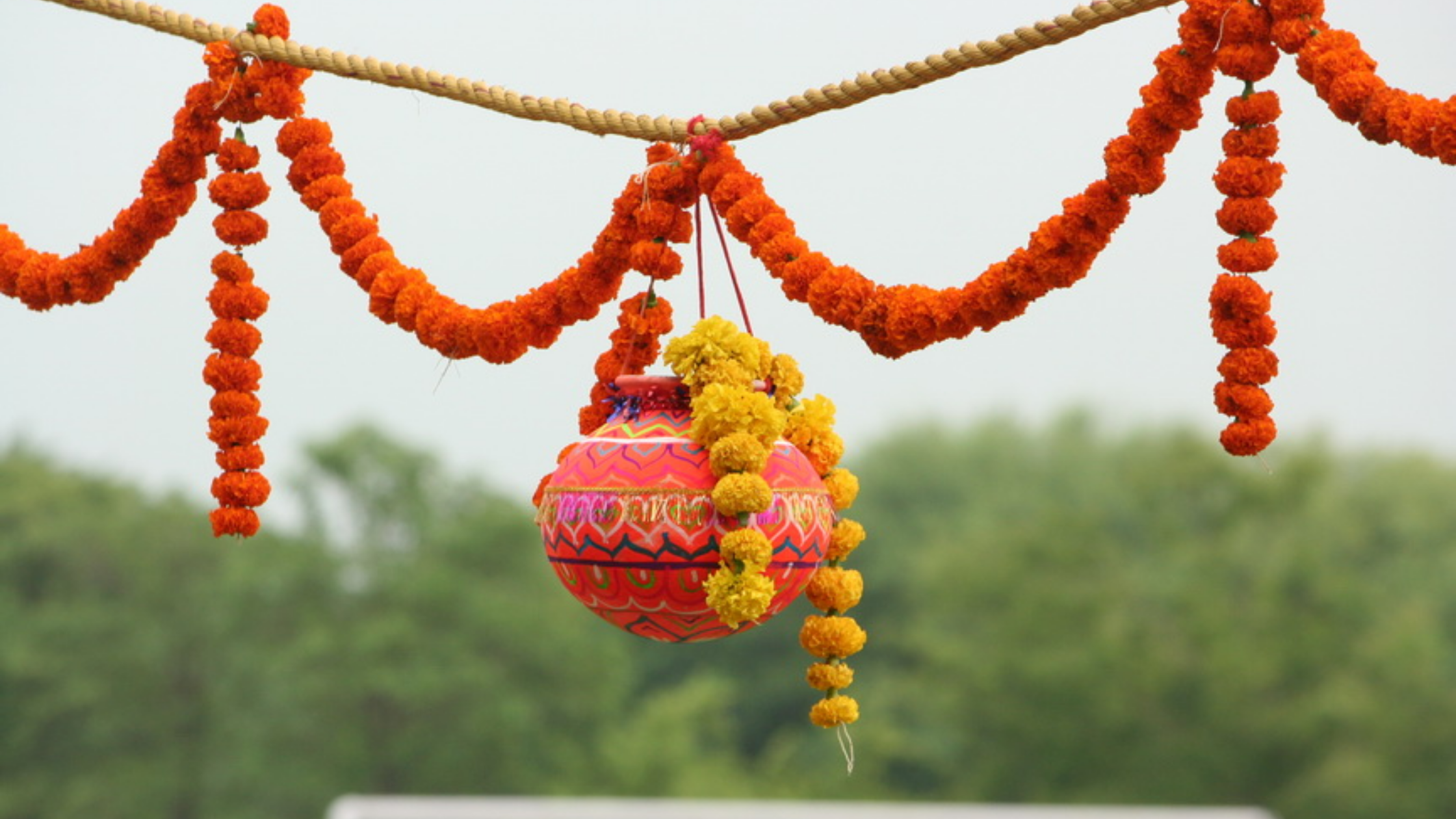 Krishna Janmashtami Decoration Ideas
Krishna Janmashtami is a very auspicious Indian festival celebrated with full zeal in different parts of India. This festival is for the celebration of the birth of Lord Krishna. The devotees of Lord Krishna start preparing for this festival one month prior. In some places, Lord Krishna's idol is being prepared and decorated with beautiful clothes and ornaments. Jhula for Lord Krishna is being designed using different ways; not only this, but in some parts of India, the Dahi Handi competition is also being held to celebrate this occasion of Janmashtami. If you plan to celebrate Krishna Janmashtami at your home this time, you must check the decoration ideas we are sharing below. You can welcome Lord Krishna to your home with beautiful decorations and sweets.
Make use of Lights
Krishna Janmashtami is being celebrated with full excitement. The devotees stay awake till late at night and sing songs. So, to illuminate the Lord Krishna temple, you can make use of beautiful lights. You can get fairy lights and add them to the wall or ceiling of the temple. The more colorful and sparkling the lights, the more beautiful the temple will look. It will add more excitement to the celebration of Lord Krishna's birth.
Decorate Costumes of Lord Krishna
Whether you are bringing the Bal Krishna Idol at your home or the large idol of Lord Krishna at home, you will need beautiful and colorful costumes for them. As we all know that our Bal Krishna is quite naughty, so you should get a fancy and colorful costume for his idol. Along with the colorful costumes, do get the items for Sringar of Lord Krishna. You can stitch beautiful gotas, colorful readymade flowers, mirror work, and pearls to his outfits. Do not forget to get a peacock feather for his mukut. Also, decorate the bansuri of Lord Krishna using paint or mirror or beautiful laces.
Decorate Lord Krishna Jhula
Firstly, decide what kind of Jhula you need and how big or small the Jhula should be. According to the size of the idol also, you can determine the size of the hula. The more vibrant the Jhula will be, the more beautiful it will look. So, for decorating Jhula, you can make use of flowers. If possible, get Mogra and Jasmine flowers, as we have heard that Lord Krishna is fond of the fragrance of these two flowers. You can make a garland of these flowers or make a string to decorate Jhula. If you are using a wooden Jhula, you can also use fairy light to decorate it. 
Decorate Dahi Handi
Do not forget to place Dahi Handi during the Krishna Janmashtami celebration. Without Dahi Handi, this festival will be incomplete, as it is the favorite of Lord Krishna. Buy a small handi to keep unsalted butter or dahi for Lord Krishna. To decorate the handi, you can paint it with colors. Make use of mirrors, colorful laces, and sparkle paint to adorn the handi. Once you are done decorating it, add unsalted butter or curd and hang it in the temple or above the Lord Krishna Jhula, using the rope.
Summary
With the help of these ideas, you will be able to decorate your temple and house for the Janmashtami celebration in the best way. Go and get all the décor items today only as Janmashtami is not so far. Also, to welcome Lord Krishna, decorate the entrance of your house, too using rangoli, flowers, and lighting and prep up some delicious food to be enjoyed with your loved ones on this auspicious day.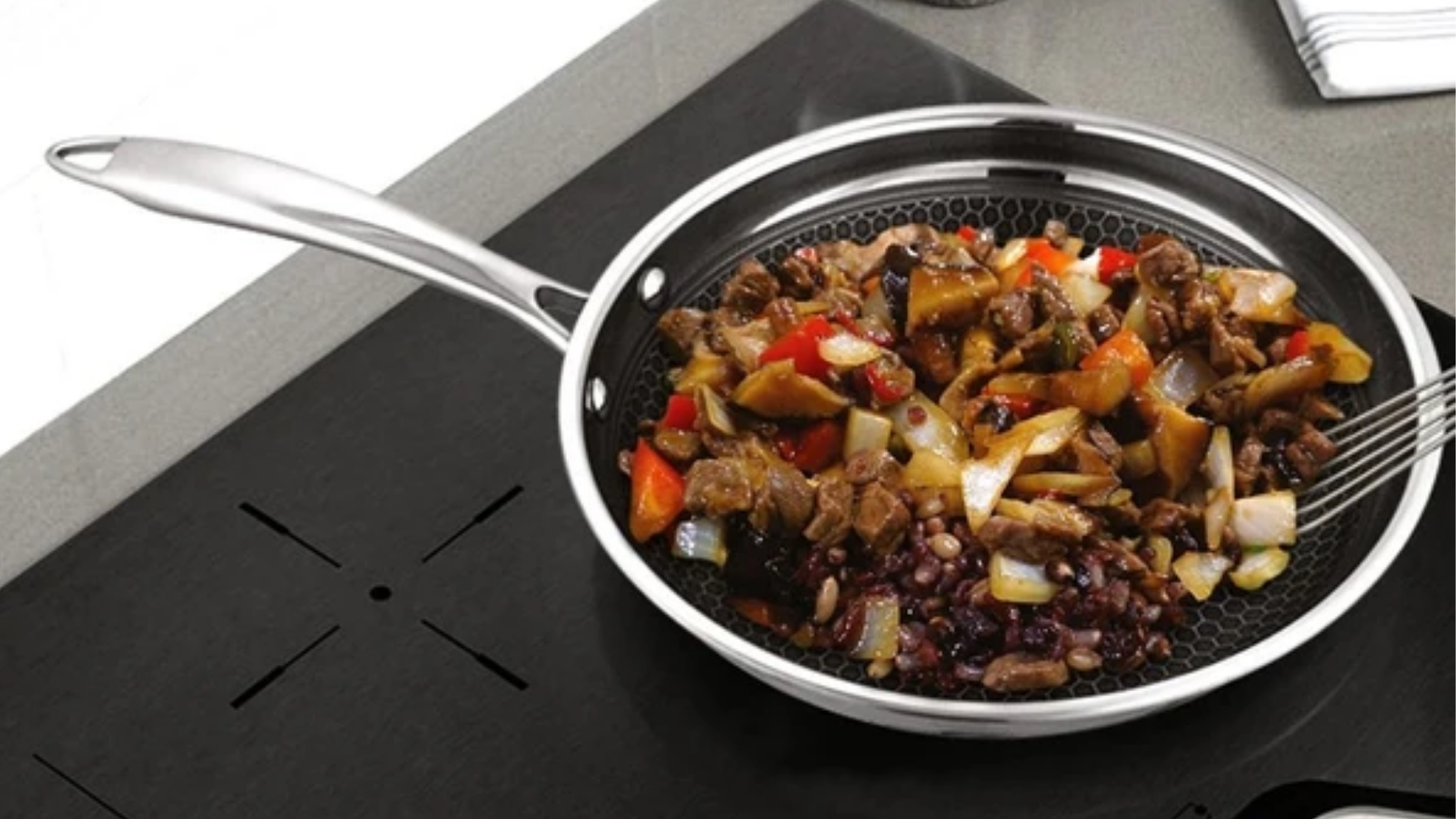 Kitchen Hacks
Food pans are one of the essential pieces of equipment that one must have in their kitchen. With different pans available, one must understand that each has its purpose and can be used differently ...
Read more