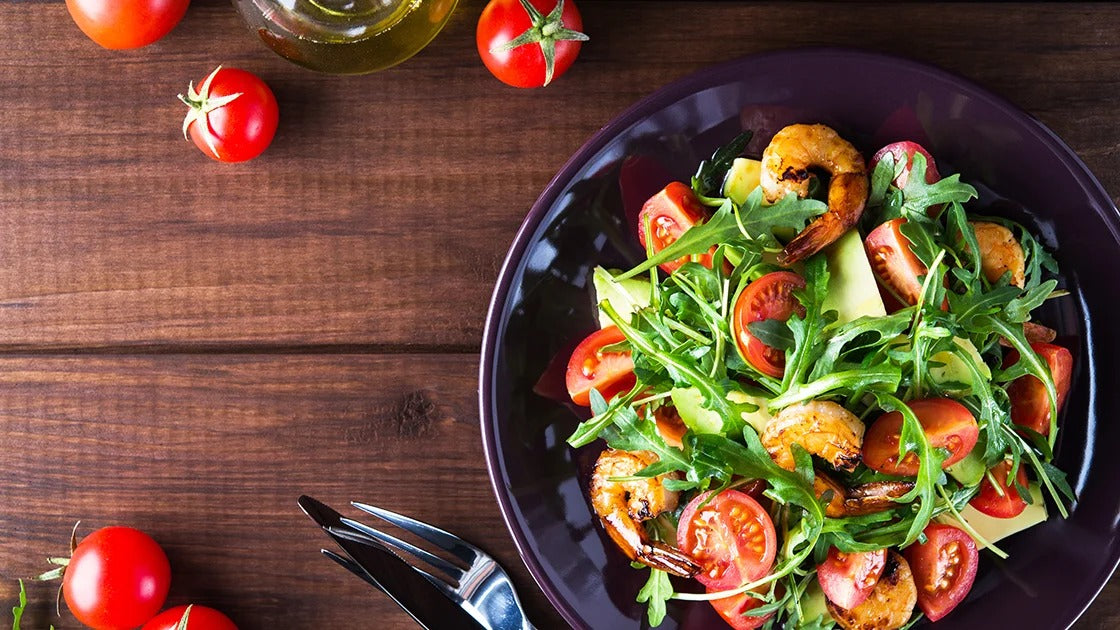 Healthy bowl of Air Fryer Grilled Veggie
Vitamins, minerals, phytochemical substances, and dietary fiber are all found in vegetables, making them essential for human health. Vitamins A and C, as well as dietary fiber, play critical functions in human health. Getting enough vegetables might help prevent you from several chronic illnesses. Furthermore, mouth-watering meals made entirely of fresh vegetables are a plus! Overall, you receive the flavor of fresh vegetables as well as their health advantages. So, in today's article, we'll discuss grilled Veggie Healthy Bowl, how to prepare it, and its benefits.
Grilled Veggie bowl is a delectable meal composed entirely of veggies. All of it might be arranged ahead of time and served cold or hot. A good dish of grilled and roasted vegetables is the best way to appreciate the season's vegetables. Vegetables that are being roasted are simpler to digest, have more taste, and are a whole new level of wonder. So let's get started on how to prepare this meal.
Ingredients
You'll be amazed to learn that the components for this recipe are everyday items that you probably have in your home. So, if you believe that making this delicious dish would take a whole day at the grocery store, you are incorrect. Without squandering any time, let's get commenced on the components that go into making this delightful dish.
A package of portobello mushroom caps or portobello mushroom caps that have been pre-cut

3-4 baby eggplant slices (about 14 inches thick)

A prominent or Couple of small zucchini slices (about 14 inches thick)

Half of an avocado, cut into cubes

A can wash and drained chickpeas

Olive Oil is a must for this dish

seasoning with salt and pepper to taste

One-fourth of a cup extra virgin olive oil

Couple tablespoons of balsamic vinegar, Couple tablespoons of Dijon mustard

garlic powder, a sprinkle

a pinch of sea salt

Asparagus

Broccoli

Bell-Pepper

Tomatoes

Ginger Dressing
Instructions
The recipe for this exquisite meal is broken into two ways. First, follow the instructions carefully to get the Grilled vegetables you want.
Preheat the oven to 400 degrees Fahrenheit.

Gently toss each veggie in olive oil, salt, and pepper one at a time—Bake in batches or a single layer on separate baking sheets.

Portobello Mushrooms should be baked for 15-20 minutes or until soft. I prefer to cook the mushroom caps whole and then chop them into slices before serving—15 minutes for chickpeas.

Heat the grill to medium-high. Toss eggplant and zucchini separately in olive oil and spring with salt, garlic, and pepper if preferred.

Lay in a single layer on a grill tray or a grill pan in batches. Fifteen minutes on the grill, turning once until cooked and faintly browned. Combine every element in a mixing bowl and whisk till smooth.

An alternative method, Asparagus, broccoli, bell pepper, zucchini, and cherry tomatoes, can also be grilled. Then mix the cooked vegetables with spicy chickpeas and a ginger dressing you created yourself. This dish is visually appealing since it is loaded with vibrant veggies, and the chickpeas offer texture and protein!
Following the above methods will help you prepare Grilled veggies that are yummy to eat but full of nutrients. Get set going and prepare one for yourself and your family today.