Essential Tools Every Bar Should Have
Bar tools are essential these days not just to have a drink at bars, cafes, restaurants or pubs, but these tools can make the work more efficient and faster. In Mocktail or Cocktail counters, a huge crowd gather together; due to fewer bar tools, the bartender cannot meet the customers' needs. Therefore, here are some of the essential bar tools, and every bar should have this for a better enjoyable environment so that people can have fun at the party. 
What type of bar tools should you opt for? 
Bar tools made from stainless steel, durable, sturdy, and long-lasting. 

Stainless steel bar tools are also rust-resistant and stain-resistant. 

Bar tools also consist of Beer mugs, glasses, engraved pewter tankards etc. are attractive to look at and have a good storage capacity to hold drinks.
Here are the names of the bar tools that every bar should have:
 Stainless steel ice bucket hammered by Shri and Sam - This is one of the most valuable things used in a bar to keep the drink cool. The bucket contains ice to cool the beverage. The ice used here makes the bottle of drinks chilled and can be used in mocktails. The bucket is made up of superior quality stainless steel that is long-lasting and sturdy. This hammered bucket can be used for longer purposes as it is stain-proof and rust-resistant. 
Stainless steel hammered copper mug with golden handle mule by Shri and Sam - This is a fantastic mug with good storage quantity. The cup is bottomless, easy to hold or grip and long-lasting. The face is thick, sturdy, durable, and made from superior quality stainless steel with copper coating. Shri and Sam also provide profiles of various quality, another one being Stainless steel hammered mug with a golden handle mule, which looks equally attractive. One can enjoy wine, mocktail or beer in this mug with ease. 
Bar Spoons - Bar Spoons are also essential as they are used for mixing purposes or stirring layered drinks. Bar spoons of stainless steel are durable, long and thick. It can be used for a longer duration as it is stain resistant, rust-resistant and doesn't trust easily. The spoons save time and are efficient. 
Bottle opener - A bottle opener is an essential bar tool that every bar must keep to open bottles of drinks or wine. Some bottle openers are significant and are attached to the wall in bars. Stainless steel bottle openers last longer as they don't break easily, rust or corrode.
Cocktail Shaker - A cocktail Shaker is used to mix two or more drinks along with certain ingredients. Some cocktail shakers have filters that help pour drinks directly into the glasses. This is a very efficient tool as a single mix can yield two-three glasses of drinks at a single time. Cocktail Shaker of stainless steel is very durable and long-lasting. 
Conclusion:
If you are thinking of making your bar more attractive and efficient and the services great, try adding more bar tools to your bar by choosing bar accessories from Shri and Sam. Shri and Sam have an exciting collection of bar tools that are not only long-lasting but are of high-grade quality. For more information, you can check their website
www.Shriandsam.com
and look at their fantastic collection.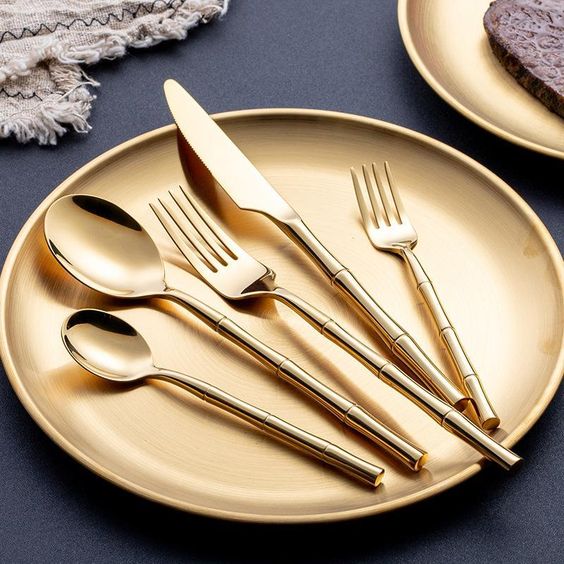 Cutlery
Cutlery to Flaunt Your Kitchen
Cutlery has become an essential tool not only in the kitchen but also at the dining table. People are also fond of decorating their kitchen and dining tables with beautiful cutlery sets. Some peopl...
Read more