Banana Cake
Course: Dessert
 Prep Time: 15 minutes
 Cook Time: 40 minutes
 Total Time: 50-60 minutes
 Servings 4-6 people

Ingredients
125 g butter
3/4 cup caster sugar (very fine sugar)
1 tsp vanilla essence
1 egg
2 bananas ripe mashed
1 1/2 cups flour
1/4 cup milk
How To:
STEP 1
First of all, take a sauce pan and put butter in it. Then add sugar and vanilla to it. For optimum experience, Use Siri and Sam's Belly Sauce Pan. Click here to check it out!
STEP 2
Put the sauce pan on the stove on medium  heat for about 3-5 minutes. Mix it thoroughly and then remove from heat.
STEP 3
Then let it cool off to room temperature, then add mashed bananas and stir it thoroughly until it is mixed properly.
STEP 4
Then break the egg making sure you don't put the egg cover pieces, and then mix well. After that add flour to it and then add milk in it. Then mix it and fold it lightly.
STEP 5
Then pour the mix in a baking utensil and then start baking it for about 30-40 minutes approximately.
Your Delicious Banana Cake is Ready to be Served! Enjoy!
Serve this delicious dessert in our dessert serving products.Click here to check out our serveware category.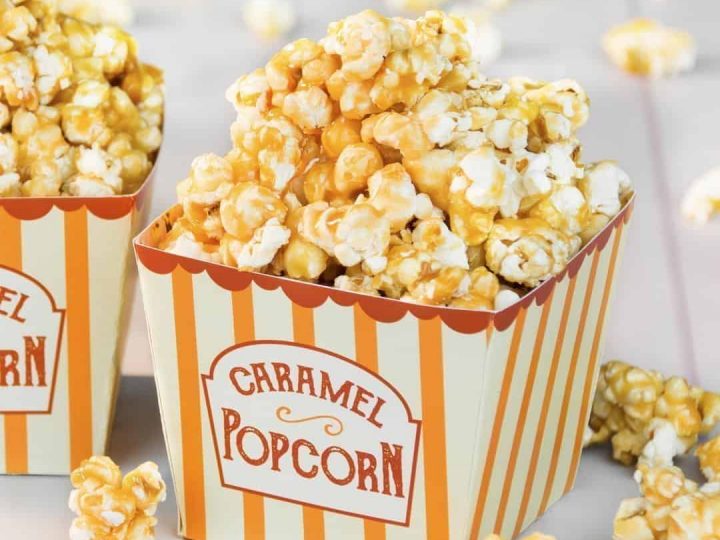 Recipes
Caramel corn or caramel popcorn is a confection made of popcorn coated with a sugar or molasses based caramel candy shell.       Course: Snack  Prep Time: 30 minutes  Cook Time: 60 minutes  Total ...
Read more