Atte Ka Halwa Recipe
Recipe Servings: 2

Prep Time: 10 Minutes

Cook Time: 35 Minutes


Total Cook Time: 45 Minutes


Difficulty Level: Easy

This is a delicious easy to make sweet dish made from whole wheat flour. This Indian dessert can be perfect on this mom's day to cook something special for your mom. This is usually made in Indian households for festivities, pujas and much more. Since, its is an easy recipe a lot of times its just had as a dessert after dinner.
Ingredients Of Atte Ka Halwa

500 Gram Whole wheat flour

300 Gram Ghee

500 Gram Sugar

100 Ml Water

50 Gram Raisins

5 Gram Cardamom (coarsely ground)

10 Gram Almonds, sliced

5 Gram Pistachios (for garnishing), sliced



How to Make Atte Ka Halwa

Start by taking a sauce pan, and add water and sugar to it. Then put it on medium flame and bring the syrup to boil. Once the sugar is melted, take it off the flame. Keep it aside.

Sauce Pan


Take a frying pan and put it on low heat, then add butter to it. Let the butter melt and then add whole wheat flour. Keep stirring it and roast the flour until it turns brown.

Rockline Deep Frying Pan



The flour should be roasted well and then add the syrup to it. The halwa should be nice and light brown in color. This will take approximately 8-10 minutes.




Then keep adding the syrup  and keep stirring, making sure that there are no lumps.


Then add the almonds, raisins and cardamom, after that cook it till it becomes thick. This should take 5-7 minutes.



Your Atta Halwa is ready to be served, garnish it with almonds and pistachios before serving.



Recipes
Recipe Servings: 4 Prep Time: 20 Minutes Cook Time: 50 Minutes Total Cook Time: 01 Hour 10 Minutes Difficulty Level: Medium   When you talk about starters, kababs are reall...
Read more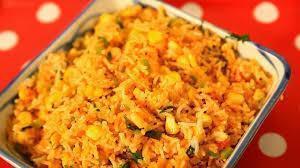 Recipes
INGREDIENTS Ghee - 2 tablespoons Bay leaves - 2 Star anises - 2 Cloves - ½ teaspoon Cinnamon stick - 1 inch Black pepper - 1 teaspoon Cumin seeds - 1 teaspoon Onions...
Read more