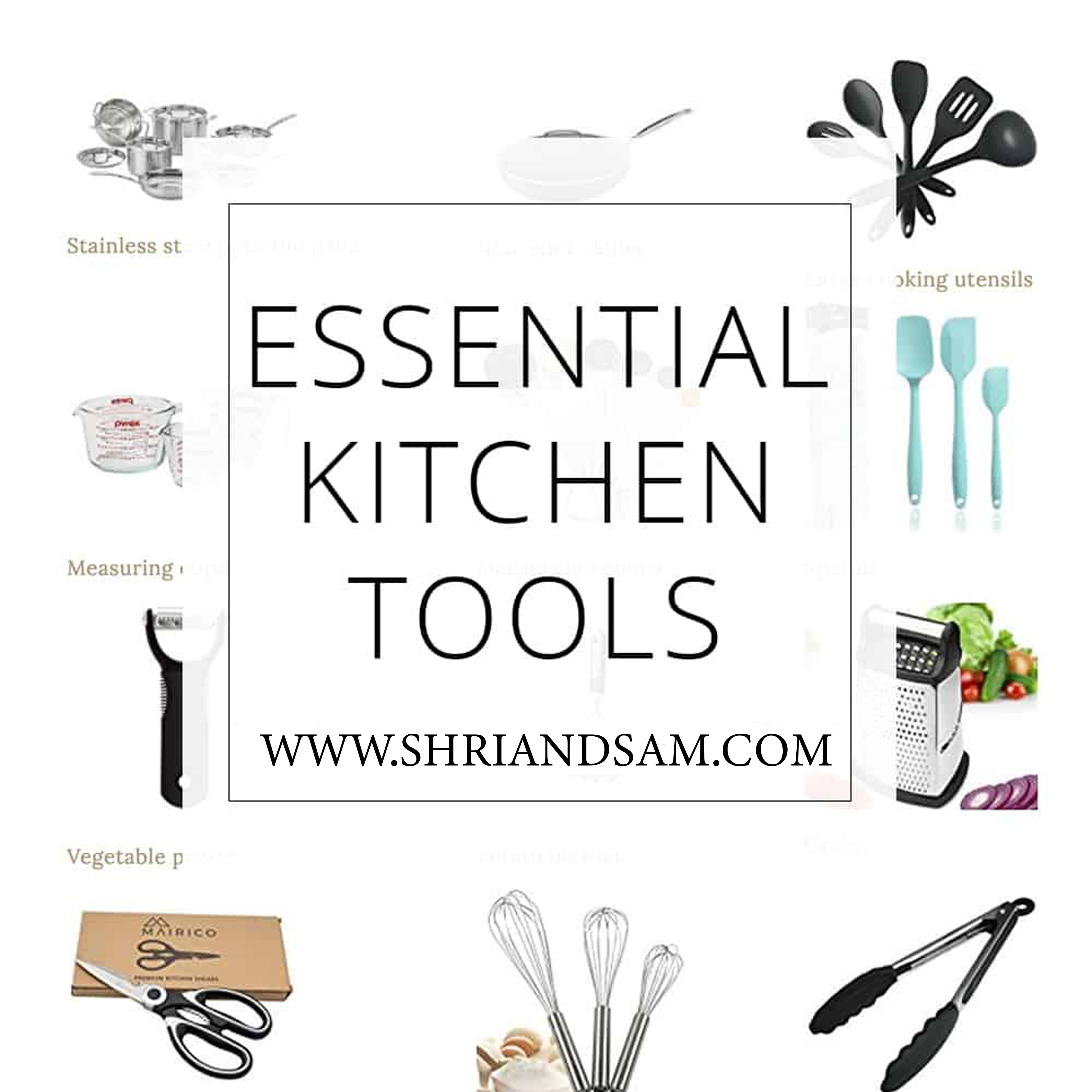 Kitchen Tools - Essentials
Want to set up your new kitchen? Want to down overload the kitchen gadgets? If yes, then this article will help you. Check out the complete guide to using kitchen gadgets. When we talk about the kitchen gadget, it's meant to have a lot of craziness. Walking down the kitchen tools, you must acquire the special tools. If you have a vast space or budget, this article is best suitable. 
Chef Knife
The knife is the best friend of the chef. This is one of the things that the chef must-have. Stainless steel with carbon plates will do the sharping over time. Chef Knife is the best match in the store. It would help if you chose a knife that is comfortable to handle. It would help if you felt balanced while holding the knife in your hand. Buy a blade that is easy to control and sharp cutting. 
Metal Spatula
 A high-quality plastic spatula is essential for tossing and flipping and offers types of foods. It is easy to think over the eggs, puffy pancakes, sautéed meats, roasted veggies, baked salmon, etc.
Buy this Product: https://shriandsam.com/products/stainless-steel-turner-perforated-server-pearl 
Silicone Spatula
This kitchen gadget is essential for scraping out the food processor or sides of the mixing bowl and folding egg whites cakes with swirling. Ensure your spatula with silicone, not rubber. Otherwise, if you do not choose silicone, the risk of melting under high temperatures may occur. If you want to make many things, you require a separate spatula for baking purposes.
Whisk
It is a sturdy material that comes in different whisks sizes and shapes. It is suggested to choose a medium-sized whisk that is easy to handle in your hand. Whisk mix the dry ingredients before baking; frittata stir eggs and vinaigrette. It is also recommended to buy flat whisks.
Slotted Spoon
Whether metal or wood, a slotted spoon works like a small strainer, pulling potatoes and removing solids from the liquids. It is also used to extract small noodles from boiling water.
Buy this Product: https://shriandsam.com/products/stainless-steel-basting-kitchen-tool-ld
Kitchen Sheers
It is a super helpful and super essential kitchen gadget. It is suggested to buy pairs of kitchen sheers for dismantling or cleaning. You have to buy the kitchen sheers to open the packaging and herb stems or get the trim fat from the meats. It is also used to cut the whole chicken or crust off the pie. 
Tongs
For the few factors, you have to buy a cheap pair of metal tongs that are long-lasting for the chicken turning breasts in the pan to reach the chicken roast oven. The tongs are also extensively used to serve dinner to the family in proper family styles.
Buy this Product: https://shriandsam.com/products/stainless-steel-salad-tong-thumb
Instant Read Thermometer
It is an easy and quick kitchen tool used to check whether the meat is cooked enough or not. 
Check out https://shriandsam.com/collections/kitchen-tools for buying different types of kitchen tools.
Conclusion
I hope you understand the information about all essential kitchen tools. In this article, we tell you about the best kitchen tools necessary for every home chef. It is best to know if you are a professional chef or housewife. If you have any doubts about the post, you can move freely as in the comments below.