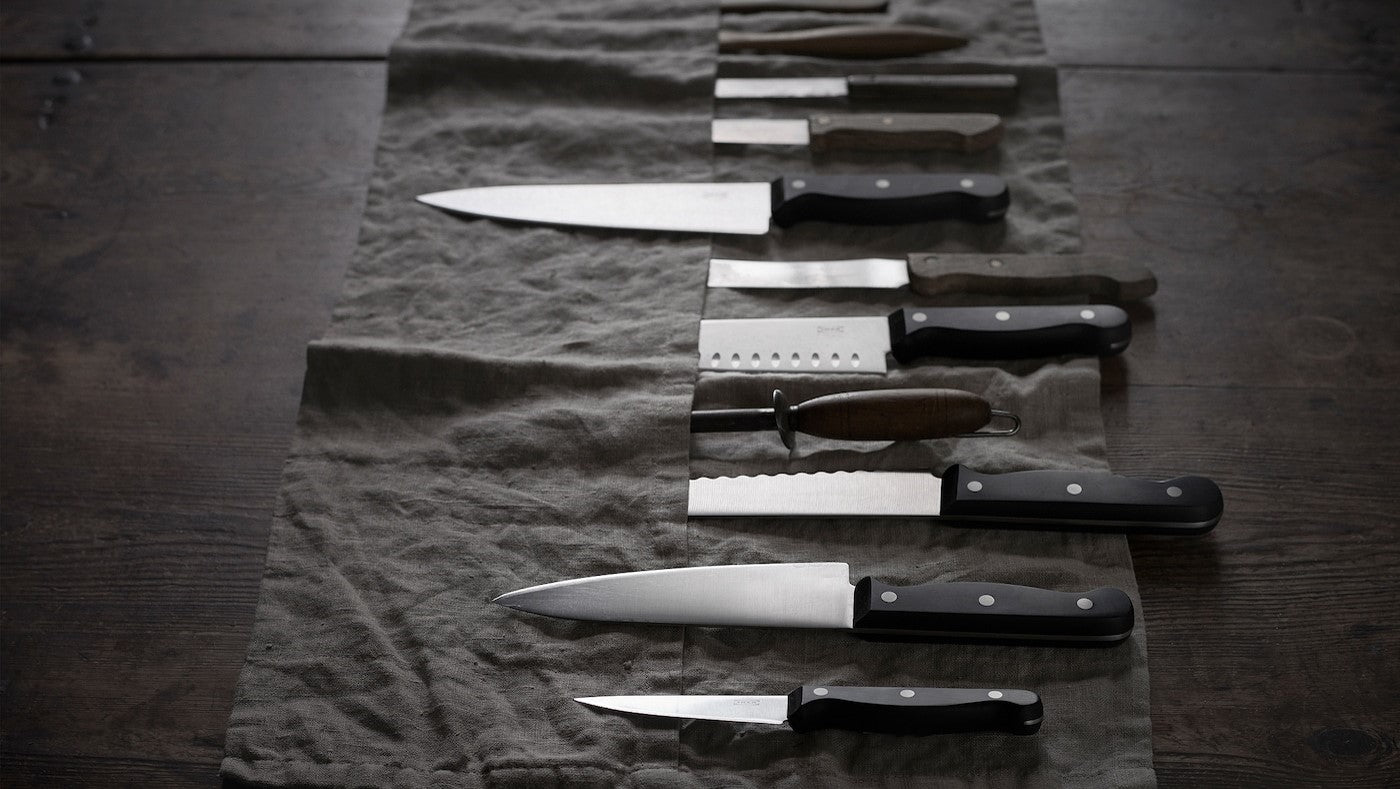 Guide to Types of Kitchen Knife
In today's article, we will tell you about the various types of knives that the housewife and the professional chef must require. Here we bring the piece for you to learn about the kind of knife that is commonly used. If you want to upgrade your kitchen tools and might look for a different type of knife, read the complete article. If you do not like to waste your time and quickly buy the blade with the combination of cutlery sets, then visit the official website of the Shri & sam's and buy the best collection of knives. 
List of top kitchen knives are:
1. Chef Knife
A chef knife is one the most commonly versatile tool. It's used for dicing vegetables and chopping fruit and herbs. Also, it is used to cut several ingredients such as poultry, meat, and fish. Any experienced and professional chef will primarily use the chef knife. The length of this type of knives usually 8 to 10 inches long, with the blade round at the tip.
2. Santoku knife
You can use this knife for a similar purpose for which you use a chef knife. With more of a linear blade, this knife is the small pit that makes it easier for food to slide off. It's also very versatile, as a chef knife, great for chopping, dicing, and slicing cheese or mincing ingredients.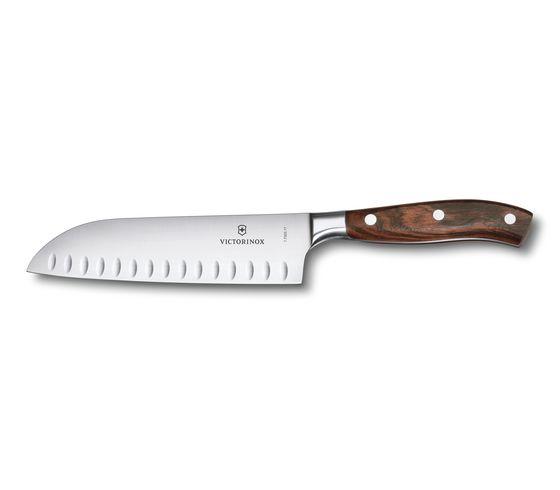 3. Carving knife
Now we will tell you about one more type of knife, the carving blade. It is used for cooking under a large cut of meat such as beef, roasted turkey, or pork, and a carving knife comes in handy. They are smaller for precision and can be longer slicing through more comprehensive pieces. They may have a pit on the side of the blade to make it easier to release each slice.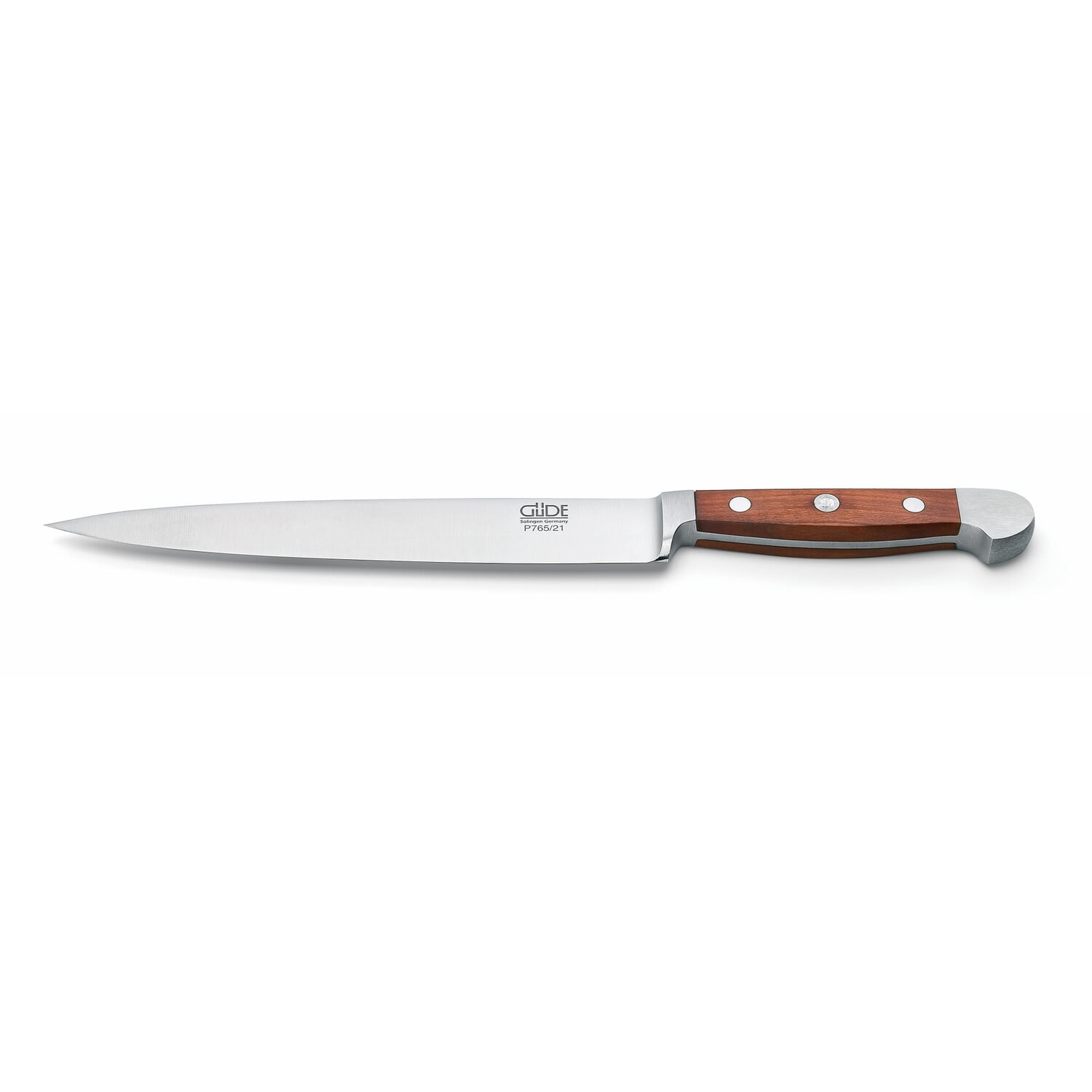 4. Bread knife
Bread knives are long types of knives with serrated edges. There easily carve through crusty bread or soft without giving up its integrity. In addition to a loaf of sliced bread, they can be used for other baked goods, such as cake. Another than bread, you can use them to cut enormous melons with the help of its linear. It is also used in the breaking of bars of chocolate into smaller bits and slicing tomatoes.
5. Utility knife
Utility knives are more miniature than chef knives but not even less than pairing knives. They are extensively used in slicing, chopping, and making minor cuts of meat and midsize vegetables. Serrated utility knives are mainly used for slicing vegetables and sandwiches. A linear blade utility knife is useful when peeling produce, though sometimes that's better left to paring knives.  
Conclusion
This article tells you about various knives used in chopping and cutting slices. In some situations, it makes good sense to purchase the different types of knives that you require to operate your style of cooking at your current cooking level. In other situations, a well-stock knife collection may give you more opportunities and versatility for practice.
Was this information on the type of knives beneficial for you? If you like it, share it with others to spread the knowledge.