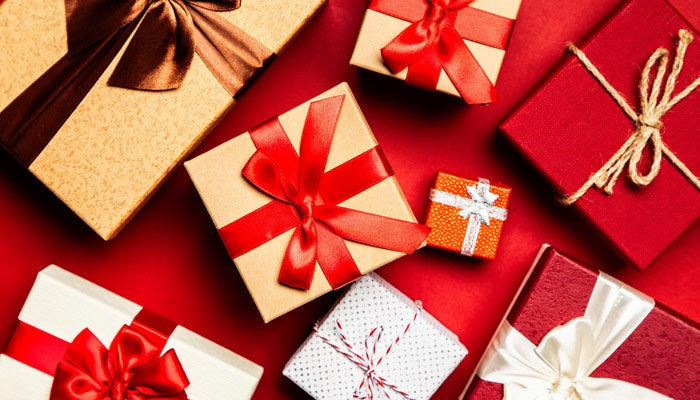 Gifting Ideas This Wedding Season
Body: Wedding Season has arrived, and people always wonder what to gift that can be useful and secondly, something that can be beautiful and tempting. Shri and Sam bring you a variety of daily dining and kitchen essentials of premium quality for gifting purposes not only for small occasions like birthdays, anniversaries or parties but also for occasions like weddings. 
Why should you choose kitchenware, dinnerware, tableware, cutleries, and cookware from Shri and Sham? 
Here are the reasons: 
The kitchenware made is of premium quality, and the material used by them is mainly stainless steel of superior quality. They are durable, sturdy and long-lasting and come in unique and impressive designs. 
Here are the things that one can gift this wedding season: 
Shri and Sam Cutlery Set - They have varieties of cutlery sets to meet various purposes and needs. The platinum cutlery can be a good gift for the wedding as they have a silver mirror gloss finish that gives an aesthetic look. The cutlery is sturdy, durable, stain-resistant and rust-free. Not only is the cutlery dishwasher safe, but they are also thick with smooth curves and are comfortable to hold. Cutleries with a PVD coating of silver, gold, and copper over stainless steel are also ideal for gifting as they are also lightweight. The silver flatware is sharp and affordable, with a classic look. Cutleries with a sleek design are also fit for gifting. Cutleries are also available in various colors like silver, purple, and rose gold and have rainbow designs and floral designs. You can also gift the dinner spoon lotus plain, cutlery set sunflower, dinner spoon lush, etc. by Shri and Sam. 
Buy Shri and Sam Cutlery Sets: https://shriandsam.com/collections/cutlery
Shri and Sam Stainless Steel Dinner Set - Dinner sets also form an ideal thing for gifting purposes at the wedding. The dinner set is luxurious to possess, and it also comes at a reasonable price as it is made from high-quality stainless steel. The dinner set is durable and thick, but it also has an attractive design. This set is unique and has lustre and shine. The dinner set is dishwasher friendly, rust-resistant and thus serves as an ideal option for gifting at weddings.
Buy Shri and Sam Dinner Sets: https://shriandsam.com/collections/dinner-sets
Shri and Sam Stainless Steel Premium Thali Set - This thali set can be a perfect gift for weddings as it serves a good purpose for eating dishes. The thali set consists of 5 pieces, a thali, two bowls, a spoon, and a glass. This thali set is made from good quality stainless steel. The location is rust-free, durable, thick and doesn't trust easily. This thali set looks elegant with a mirror finish and can be used to serve meals to guests. This is a handy thali set and can be used for a longer duration. 
Buy Shri and Sam Thali Sets: https://shriandsam.com/collections/thali-set
Shri and Sam Cookware - Non-stick cookware is used a lot these days. The pan, saucepans, etc., are durable, sturdy, can withstand high temperatures, and are perfect for frying, sautéing, deep-frying, etc. The handle is easy to hold and gives a firm grip. This cookware is efficient and safe and can be an ideal gift for cooks and chefs, and can be gifted even at weddings. 
Buy Shri and Sam Cookware: https://shriandsam.com/collections/cookware
Conclusion:
If you plan to gift some kitchenware essentials, choose Shri and Sam as they have a unique style and reasonable price. For more information, check the website, www.shriandsam.com